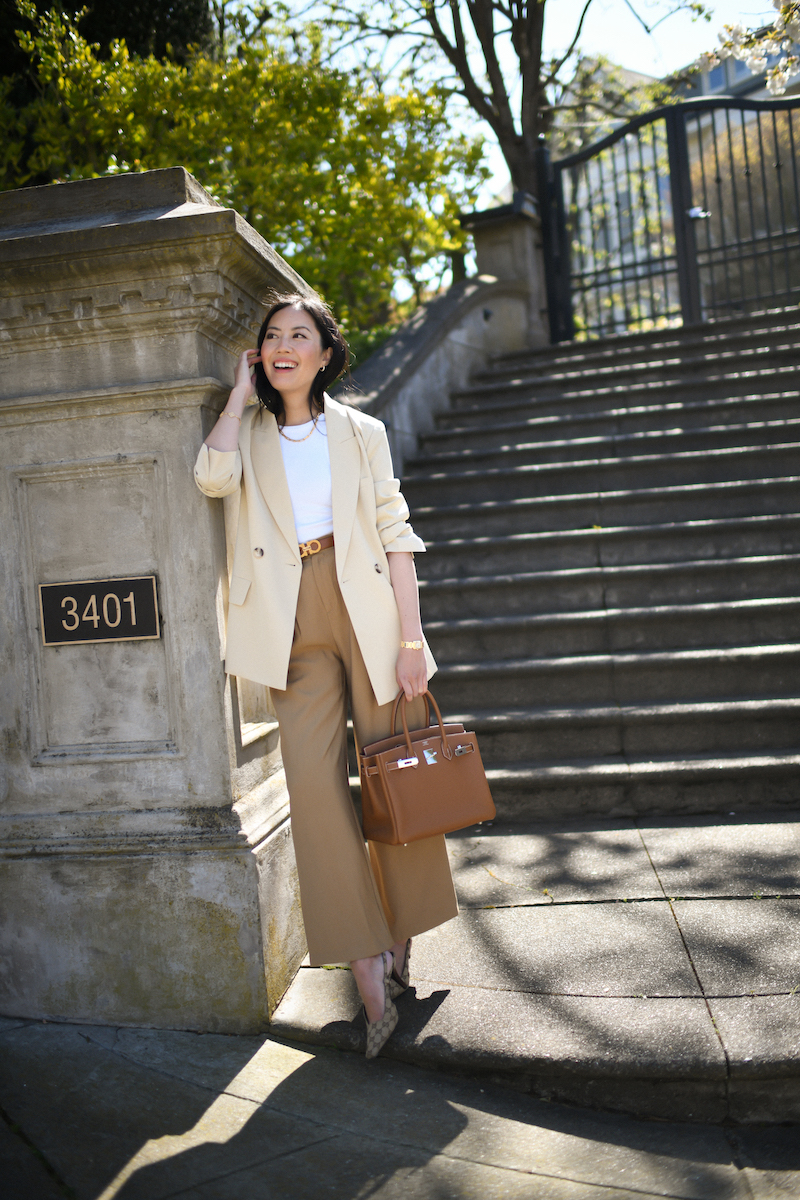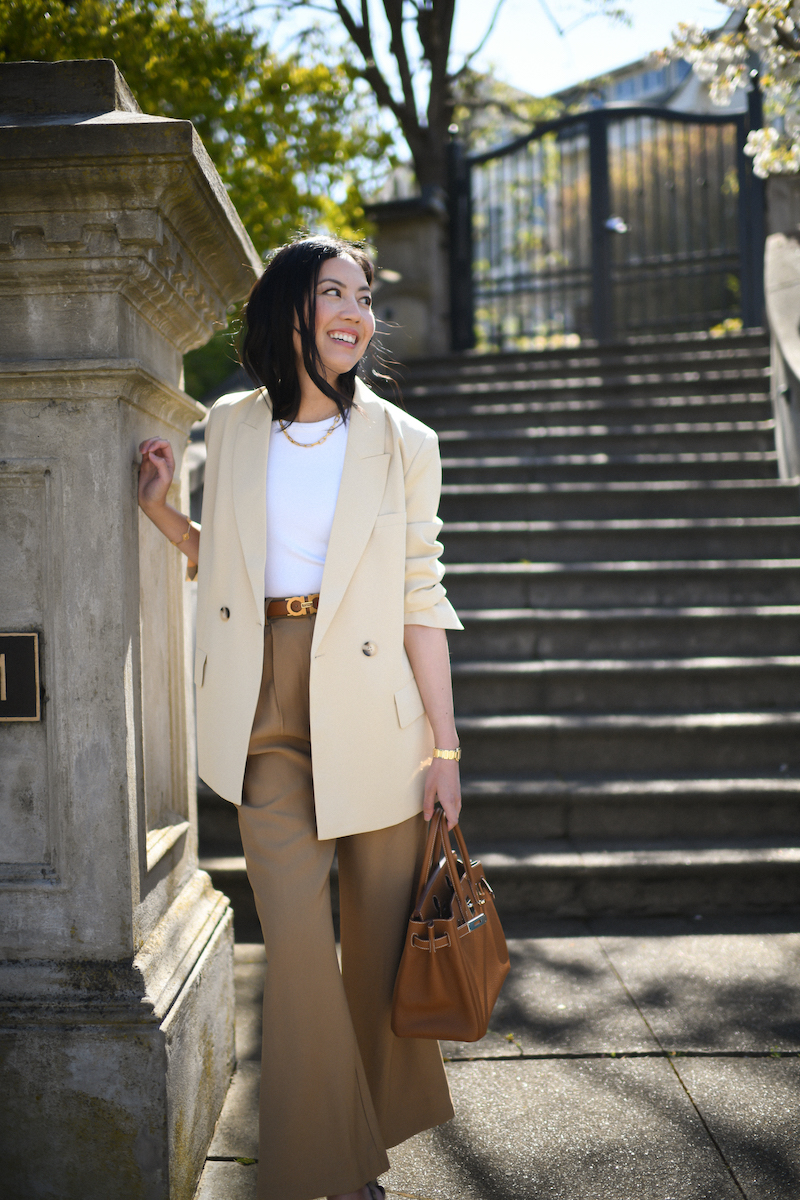 Following up on yesterday's Spring for Less post – here are some of my latest budget finds! The blazer and trouser both look more expensive than they are.
Now that it's Spring, it feels like we have so much to look forward to: spring break, Kellan's first birthday, a trip to Italy with my husband… and lots of family visits as soon as it's summer. This year is going to fly by once again!
Hope you're having a great week so far, thanks for stopping by!
***
Blazer ($76 here)
Tank (here)
Belt (here)
Trousers ($62 here)
Heels (here)
Necklace (here)
Bag (similar here)