Consignment Shopping
April 24, 2023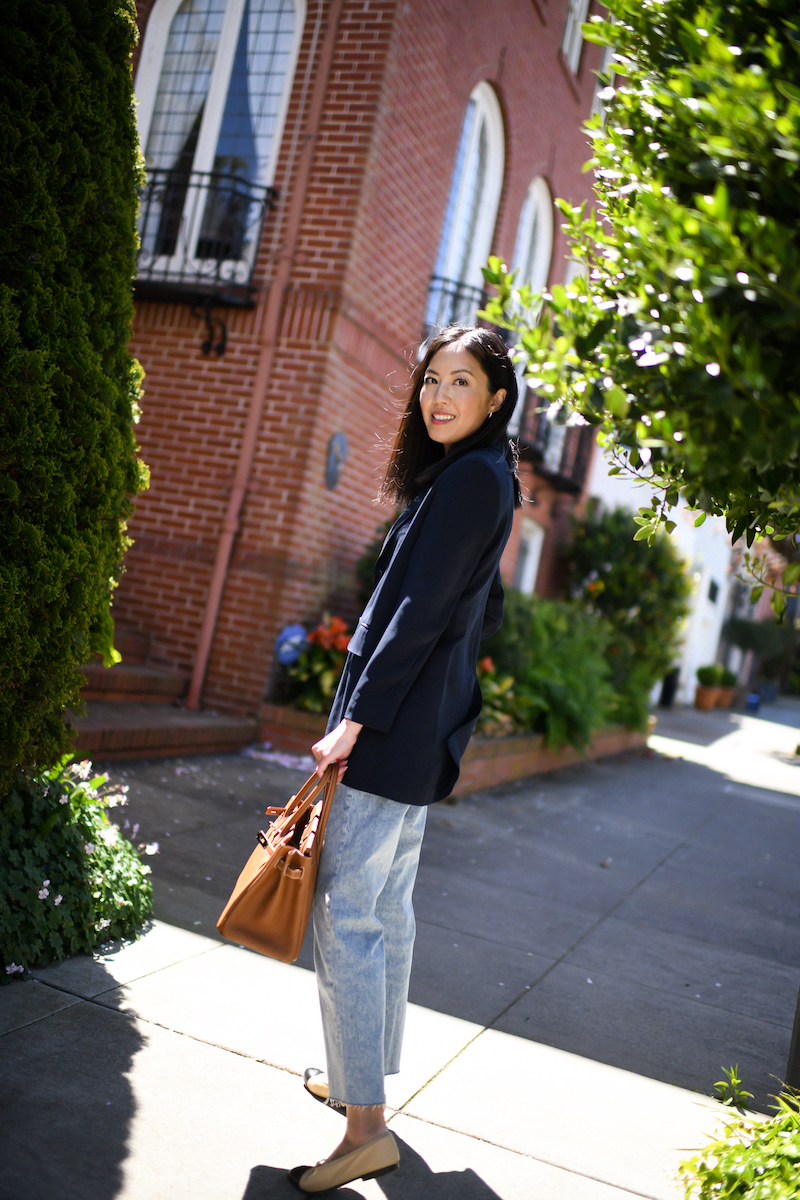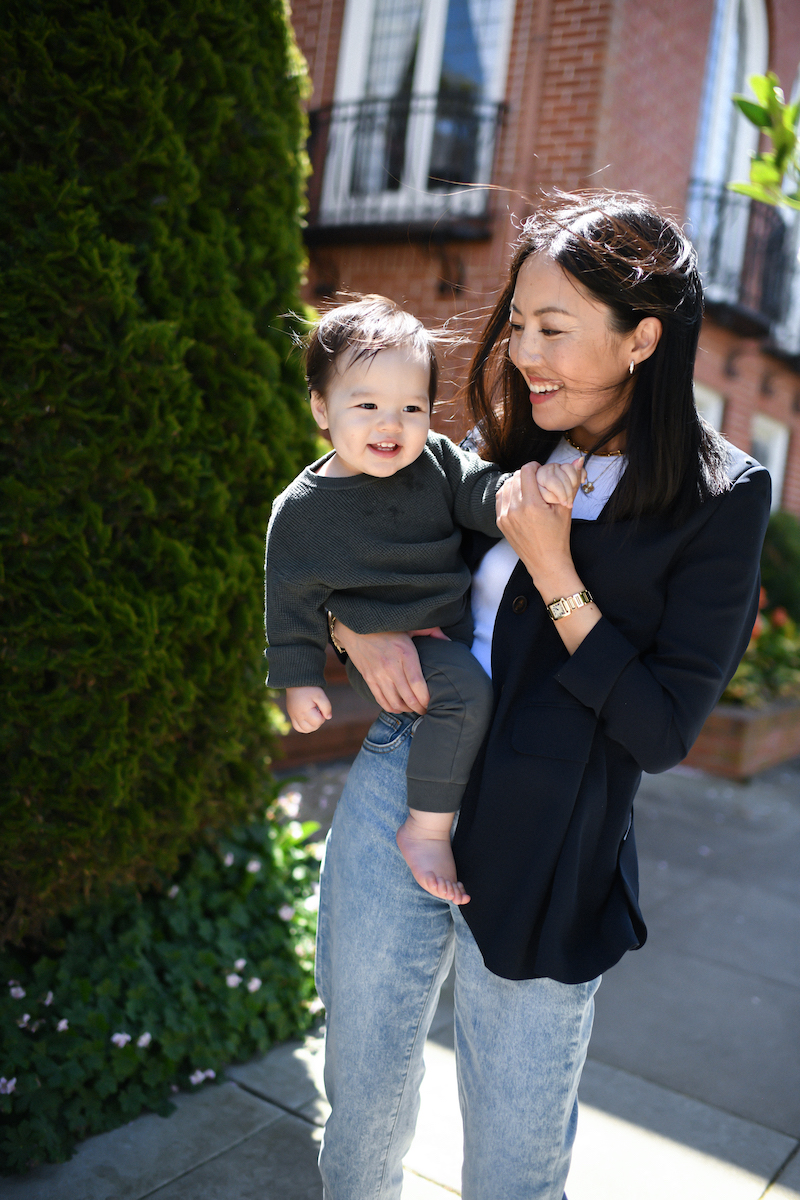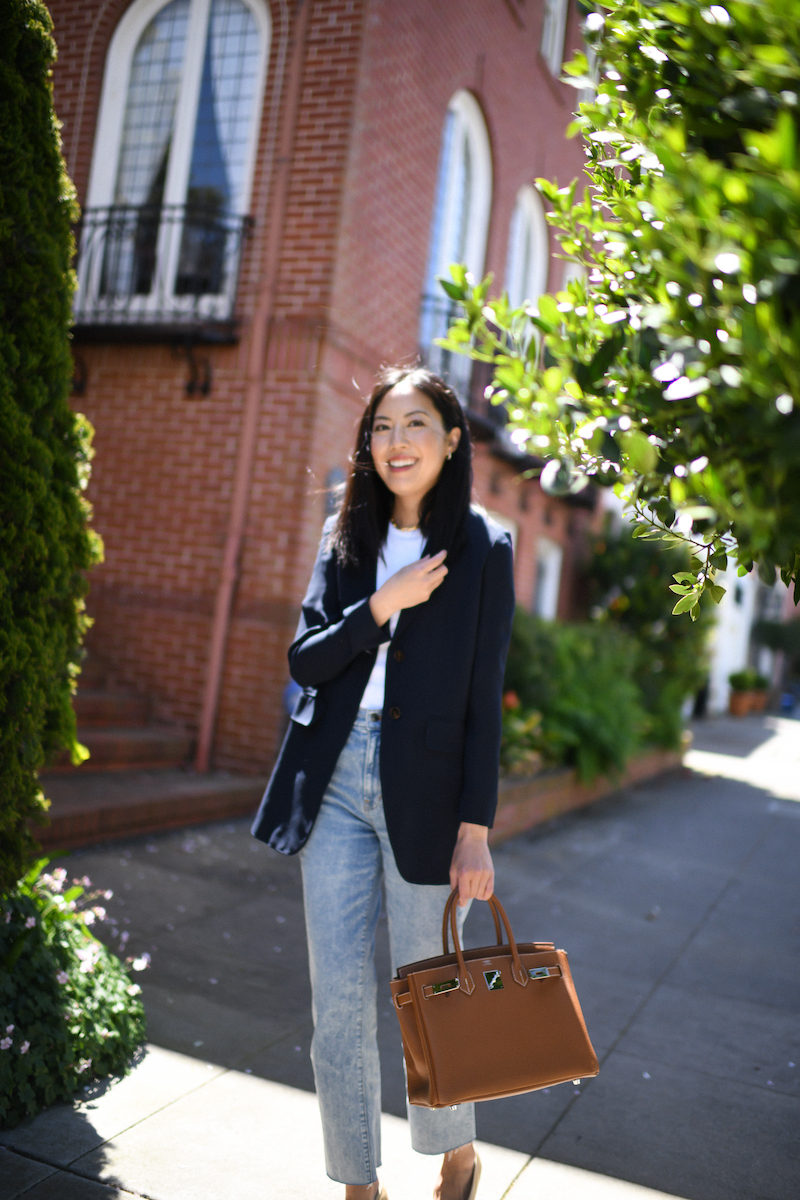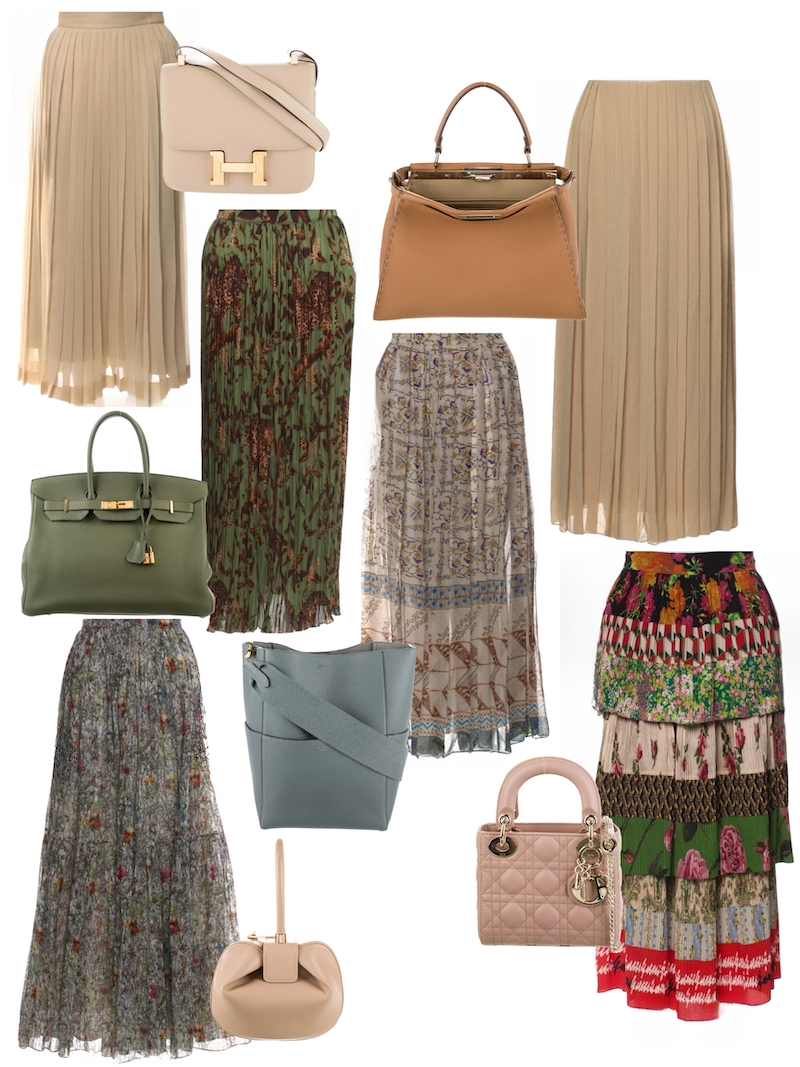 Clockwise from top left corner:
Beige The Row pleated skirt (I own this skirt in ivory, worn here! here)
Beige Hermes Constance Bag (here)
Light Camel Fendi Peekaboo Bag Medium (my Peekaboo bags are size Large, I think Medium is a great versatile size. here)
Beige The Row pleated skirt in silk (here)
Colorful Gucci skirt (here)
Blush Lady Dior mini bag (here)
Light blue Christian Dior pleated skirt (here)
Light blue Celine Sangle bag (here)
Beige Gabriela Hearst clutch (here)
Floral Christian Dior long skirt (here)
Green Johanna Ortiz pleated skirt (here)
Green Hermes Birkin bag (here)
If you've been following me for any part of the last dozen years(!), you'll know that I'm an avid consignment shopper. My cousin and I made a sport of it when we were younger – finding ourselves in consignments shops in Paris, New York, LA and SF together… We love the thrill of the hunt (and the satisfaction of a good deal too).
And there is something seductive in knowing your piece had a prior life! I like to describe my black Hermes Kelly bag as "very vintage," and because I bought it here, I also know that she came from a Parisian grandmother's closet: it faintly smells of equal parts perfume and cigarettes, and it carries the patina of being lovingly worn for decades on end. It makes me smile thinking about it!
The pieces I've shared above may not be as storied as a very vintage Hermes Kelly bag, but they are certainly a good deal (many of the skirts and bags are in excellent condition unworn). And hunting for them still gave me a thrill.
Happy Monday!
***
Blazer (here; similar here)
Jeans (here)
Ballet flats (here)
Bag (here)
Jewelry (here)