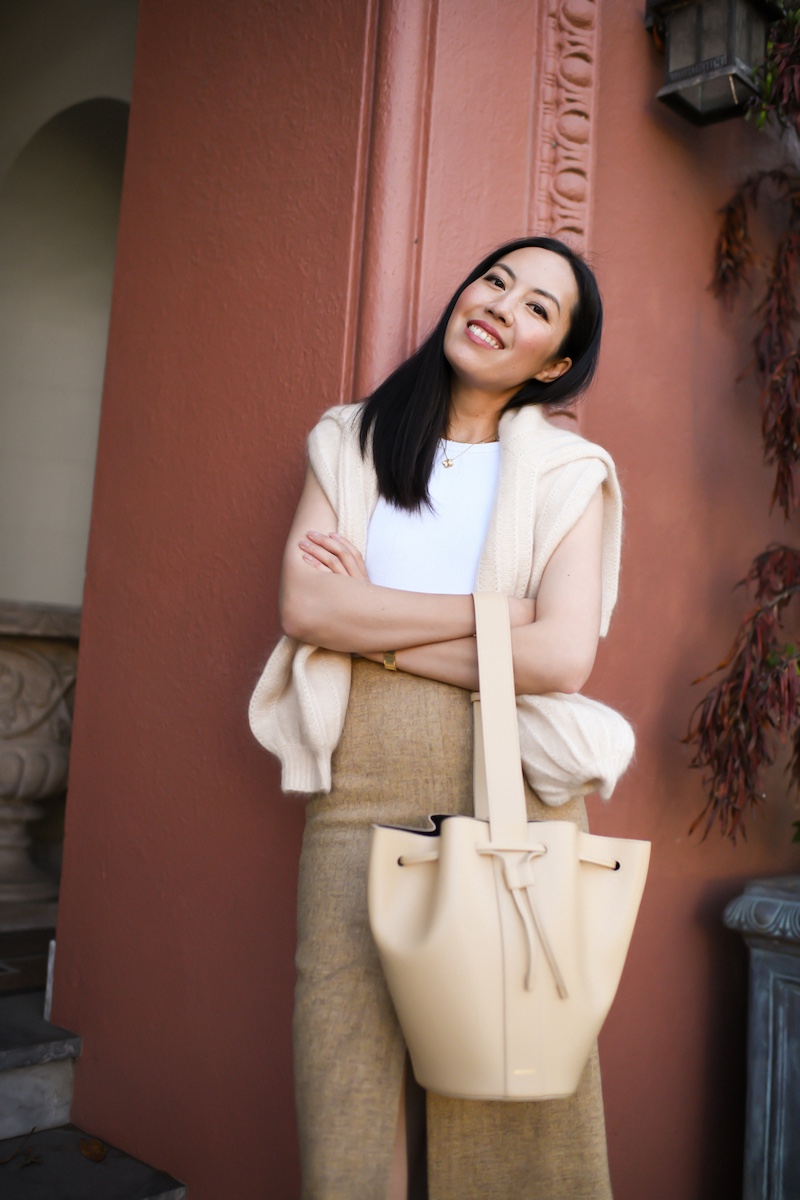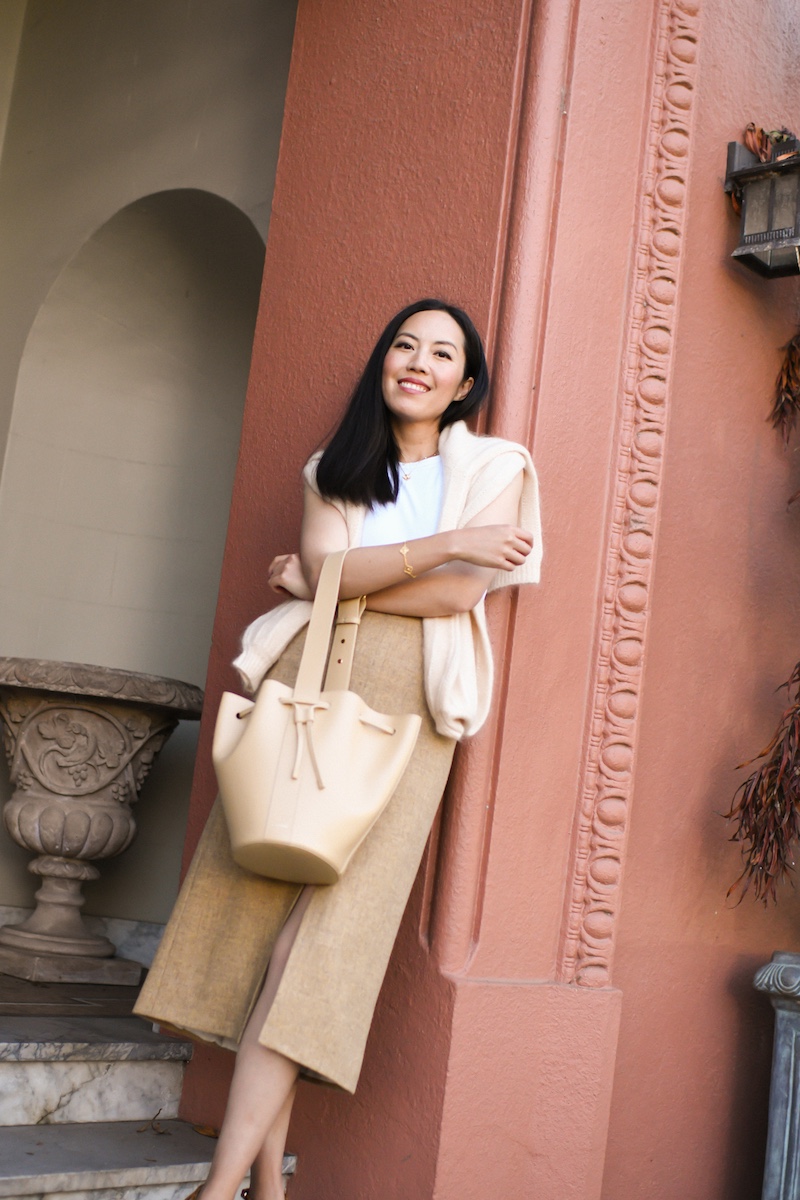 It's the Friday before Thanksgiving and I'm speechless. How?!
Suffice it to say: I'm woefully unprepared for the holidays.
What are we cooking for Thanksgiving dinner? No idea. Gift list? Barely written. Christmas travel? Probably not happening. I better get going – the holidays are happening whether I'm ready for them or not. Ha!
Happy Friday, hope you have a wonderful weekend ahead!
***
Skirt (here; last seen here)
Tank (here; I have multiples and layer them with everything)
Sweater (here)
Bag (here)