Trench
March 4, 2019
Sponsored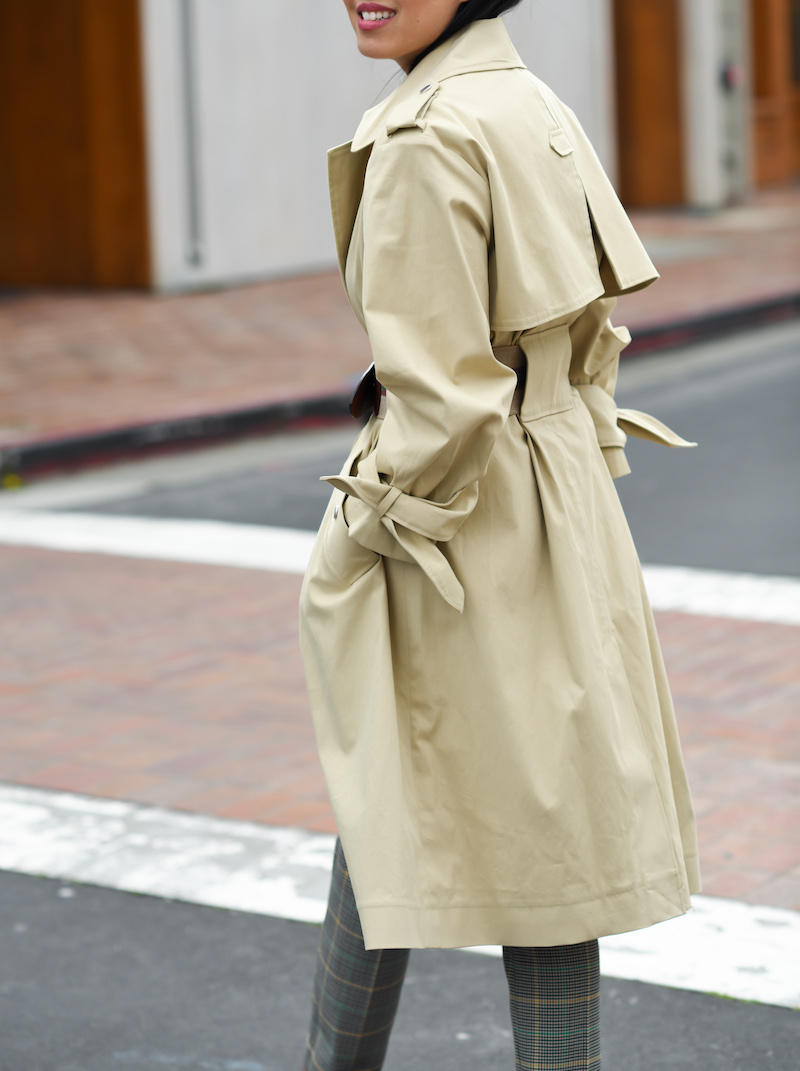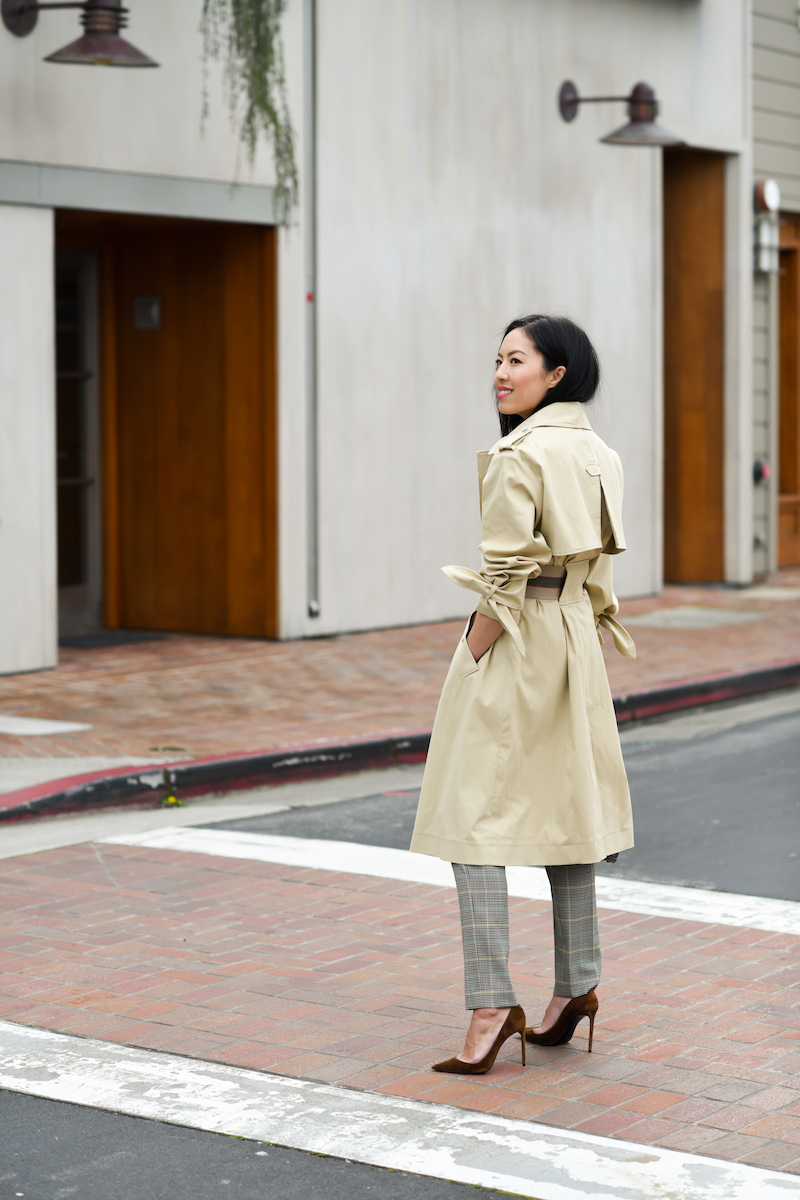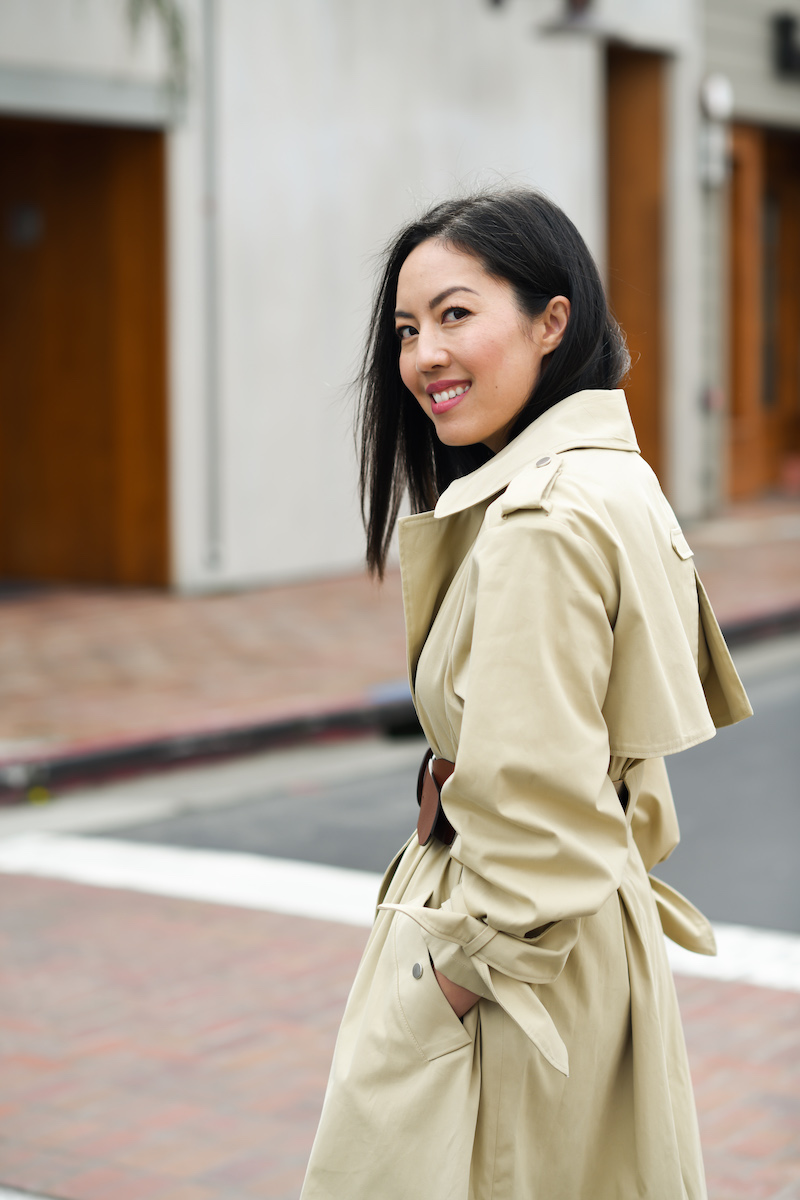 Good morning and happy Monday! Back at it today – vacation already seems like a faraway memory.
This ba&sh trench arrived just before I left for Hawaii and I couldn't wait to wear it upon my return. The striped belt is wide and stretchy, giving the trench a feminine but sporty shape. Pairing it with plaid trousers (which have a matching blazer here – can't wait to wear them together!).
PS: My absolute favorite sweater is by the same brand – I wore it previously here.
***
Trench (comes with this gorgeous belt! here)
Trousers (here)
Heels (here)