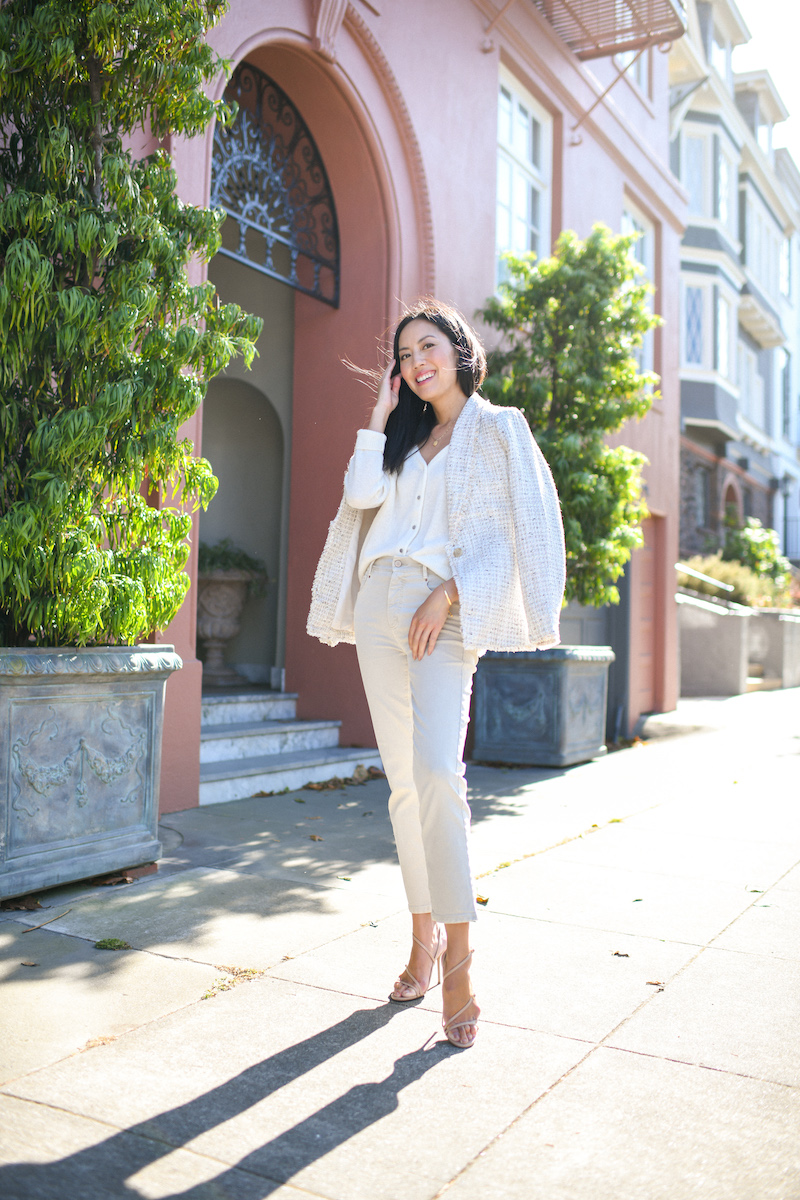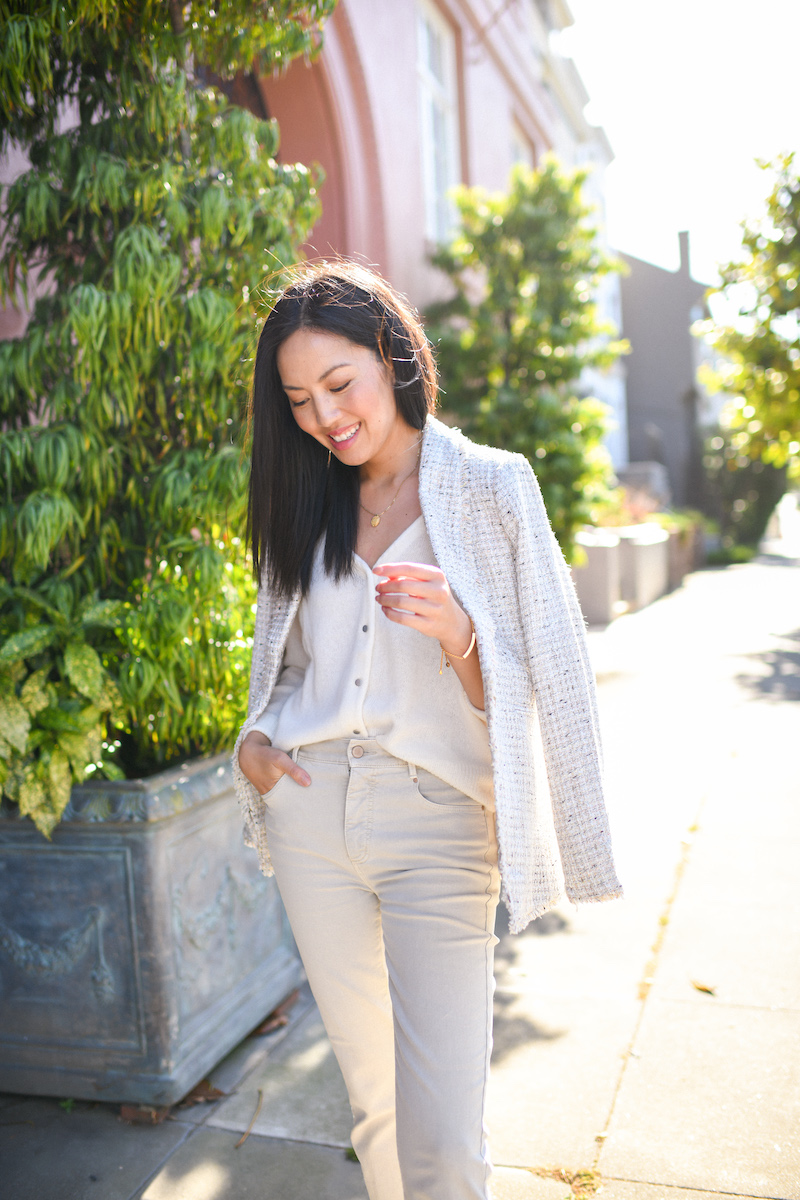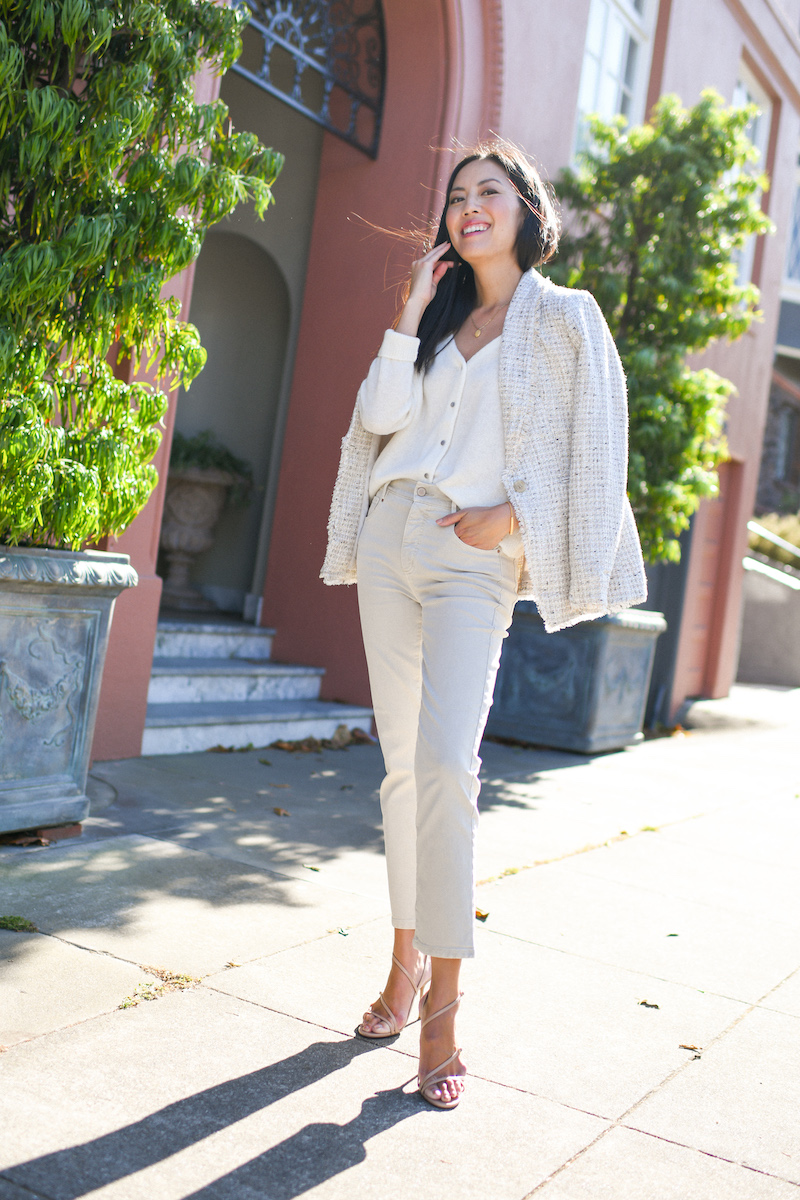 Good morning and happy Wednesday! Getting the hang of the back to school schedule – it was much easier to get back into it this year than it was when we were establishing the new routine last year, phew.
A few time-saving tricks of ours: making her lunch the night before (if it's a simple cold sandwich + fruit we don't worry about how it keeps overnight in the fridge), trading off who gets her ready vs. who gets ready to take her to school, and this gadget for cutting her apple for breakfast everyday. "An apple a day keeps the doctor away" is Lucia's new favorite saying!
PS: My blazer from this outfit is back in stock!
***
Blazer (40% off here)
Sweater (still obsessed with cozy cardigans! this is my new ivory one here)
Jeans (40% off here)
Heels (here)
Bracelet (here)
Necklace (here)