Cashmere 3 Ways (Part Two)
October 12, 2019
Sponsored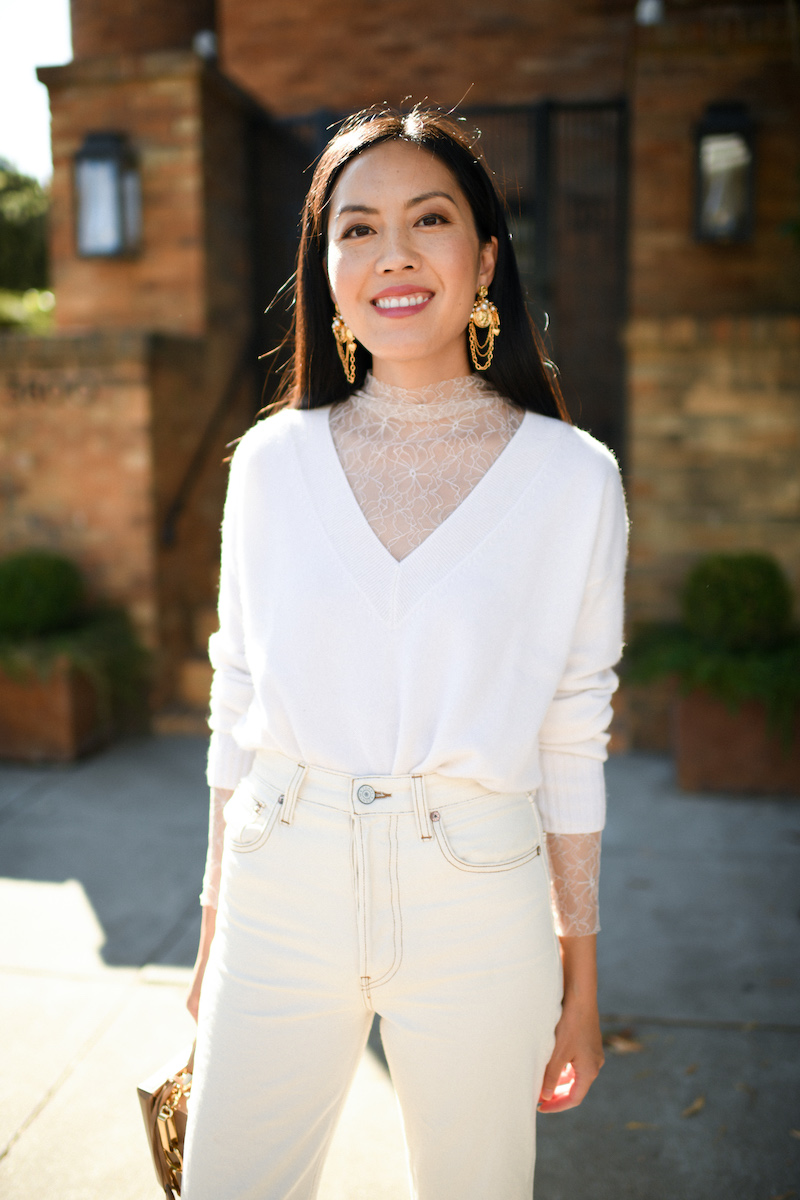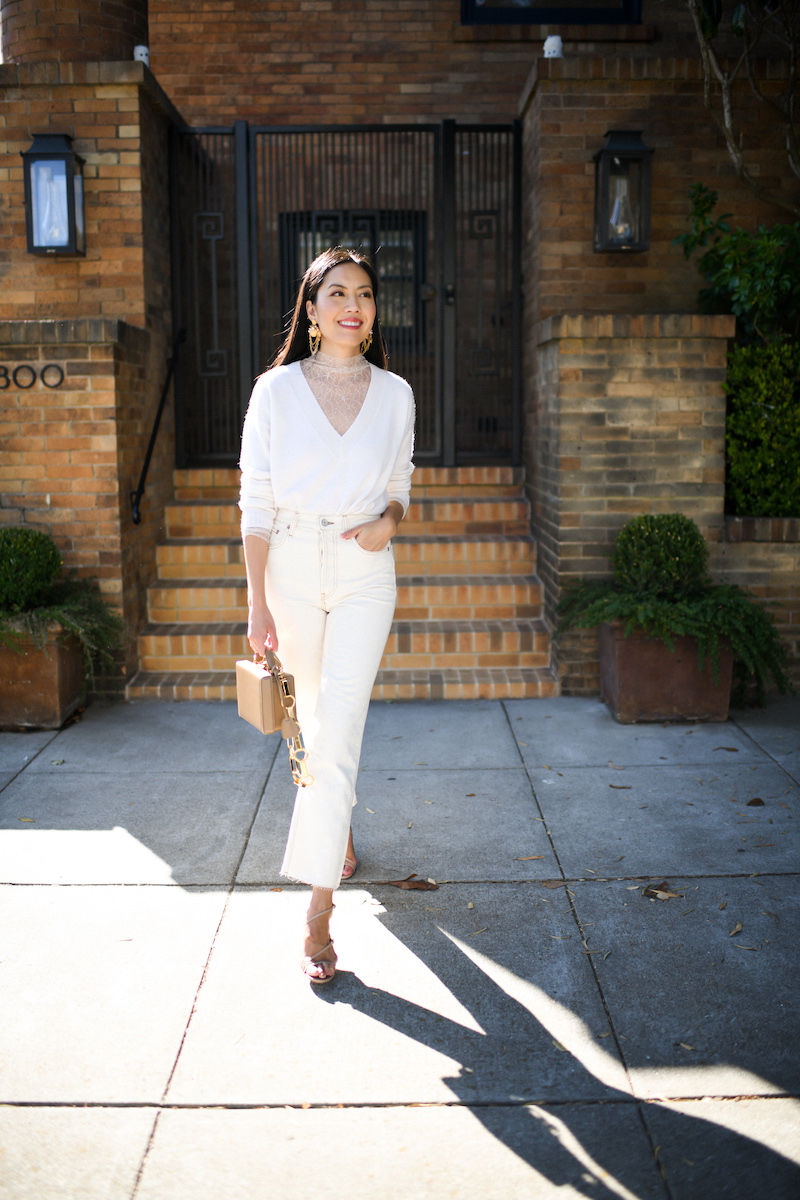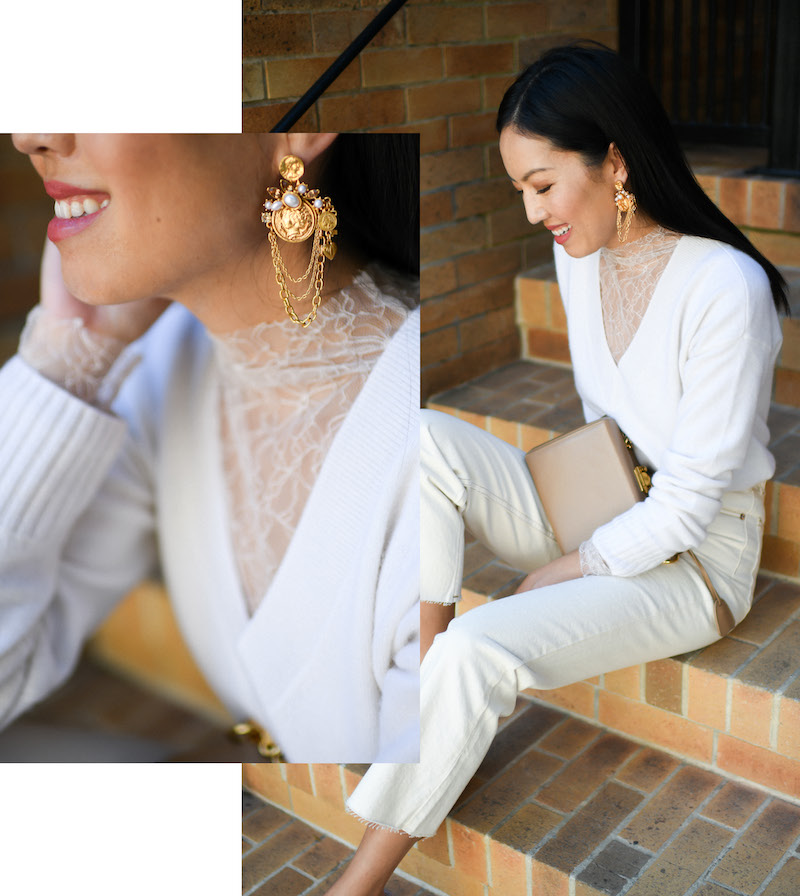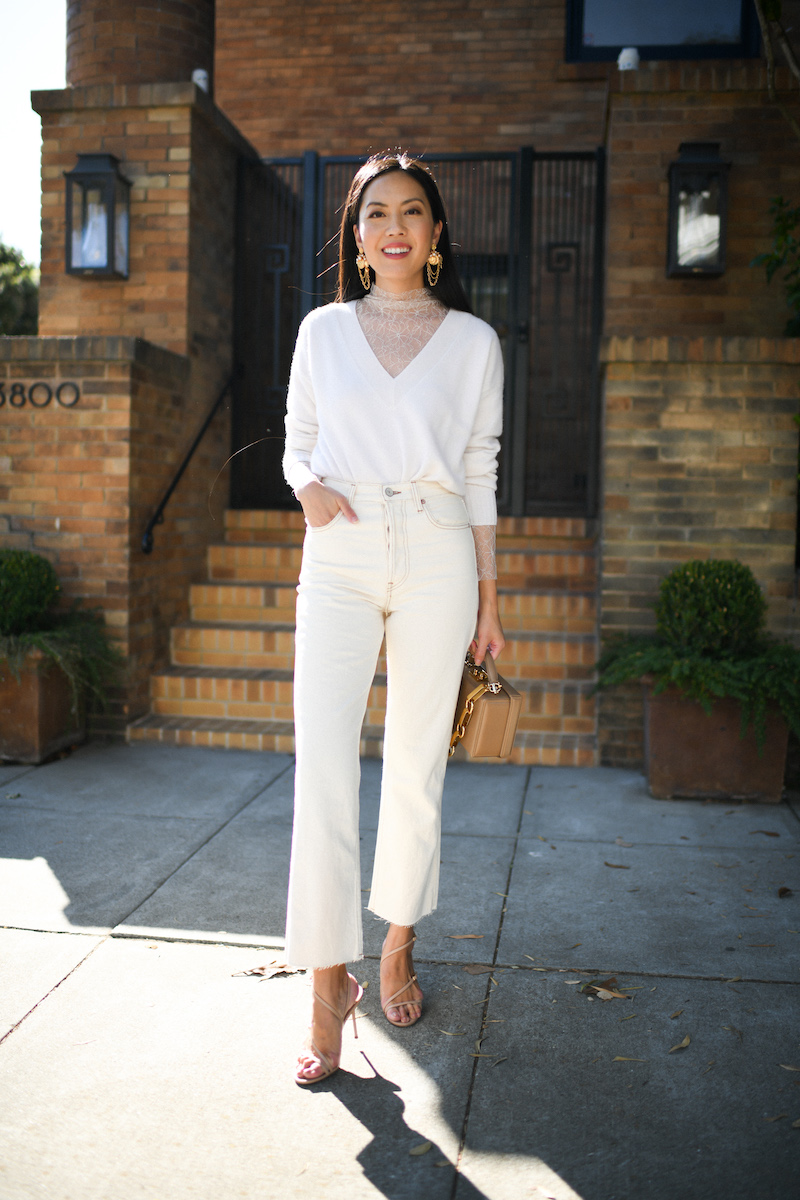 Sponsored by INTERMIX and ShopStyle
Remember the first installment of my Cashmere 3 Ways series? As promised, I'm back with round two in my quest to take this one cashmere sweater throughout Fall in a variety of outfits and events. This time, it's date night and I'm taking it up a notch (or two!). I found this lace top from INTERMIX and love how it completely transforms the sweater – a revved up version for sure! I added these statement earrings (such a fan – they're not too heavy on the ears) and modern denim. The cashmere sweater is so luxe and cozy, I felt comfortable but also flirty at the same time. Perfect for date night.
I've mentioned this before: date nights have been a huge part of our relationship for the last year and a half. We have a standing date night every week thanks to an amazing babysitter that we trust completely. After several years of pouring ourselves fully into Lucia's infancy and toddlerhood, our marriage really benefitted from this weekly commitment. Plus, prioritizing our relationship helps us be better parents. It's so worth the investment.
Thank you so much for stopping by and hope you have a wonderful weekend! And thank you INTERMIX for partnering with me on this series! More to come!
***
Cashmere 3 Ways (Part One) here.
Cashmere sweater (here | similar styles here and here)
Lace top (here)
Jeans (here)
Earrings (here)
Similar heels (here)
Similar bag (here)