Spring Cashmere
March 13, 2020
Sponsored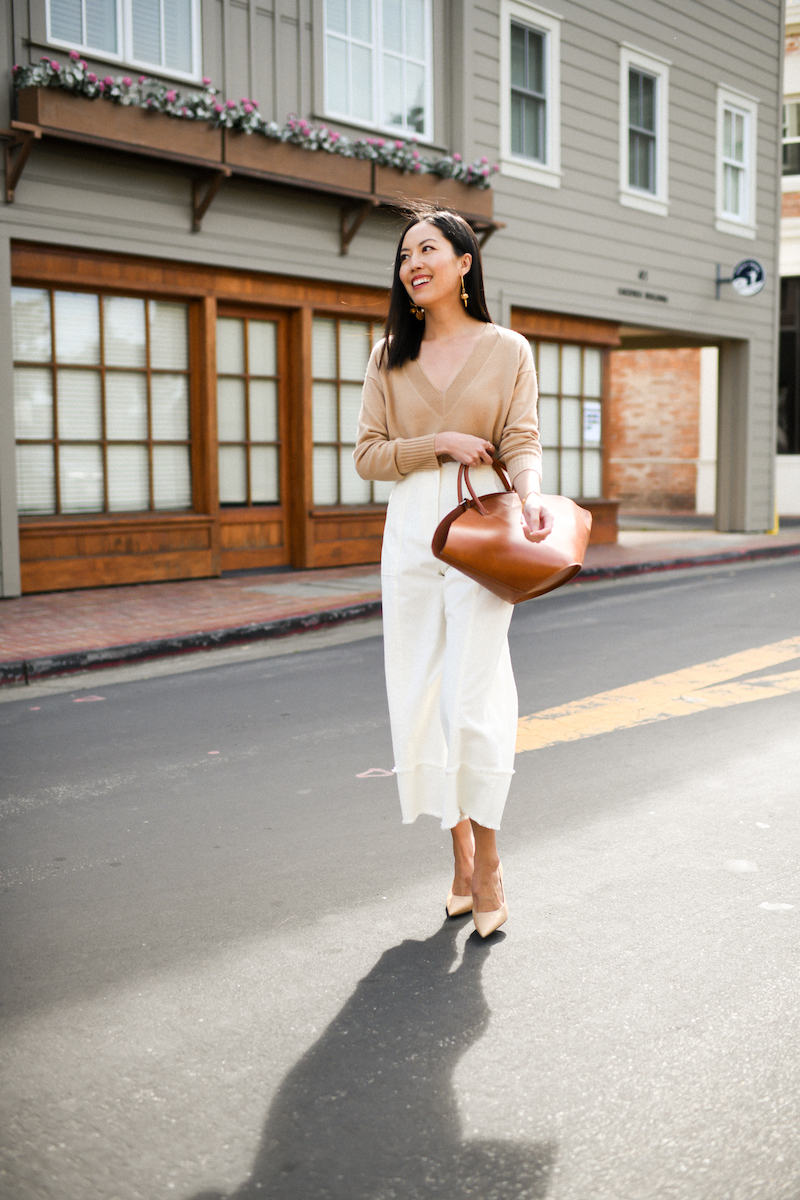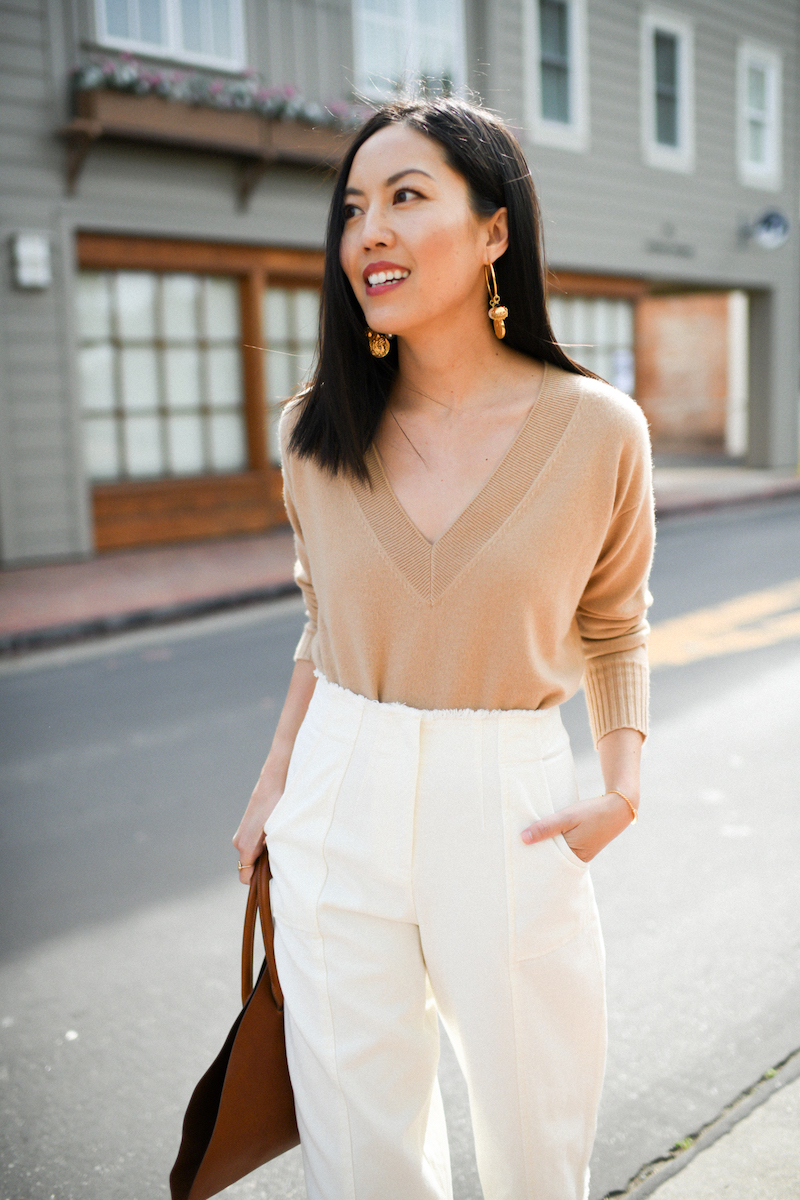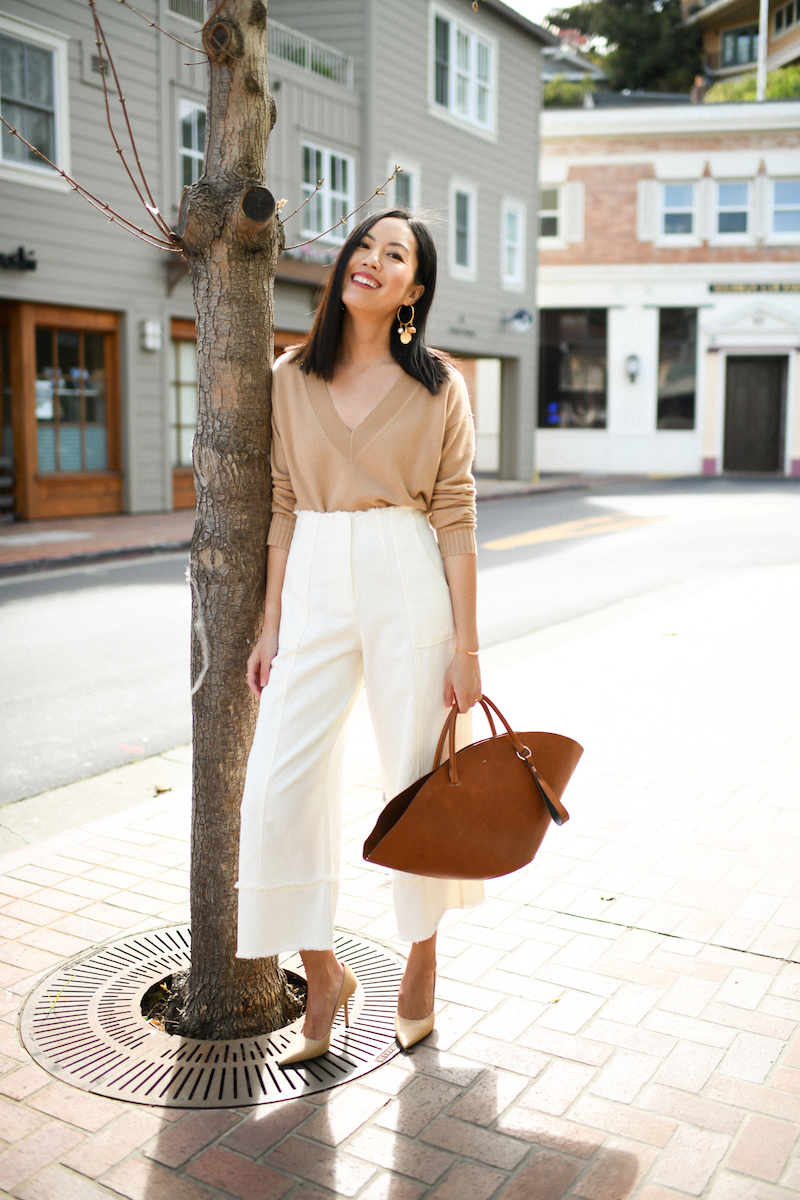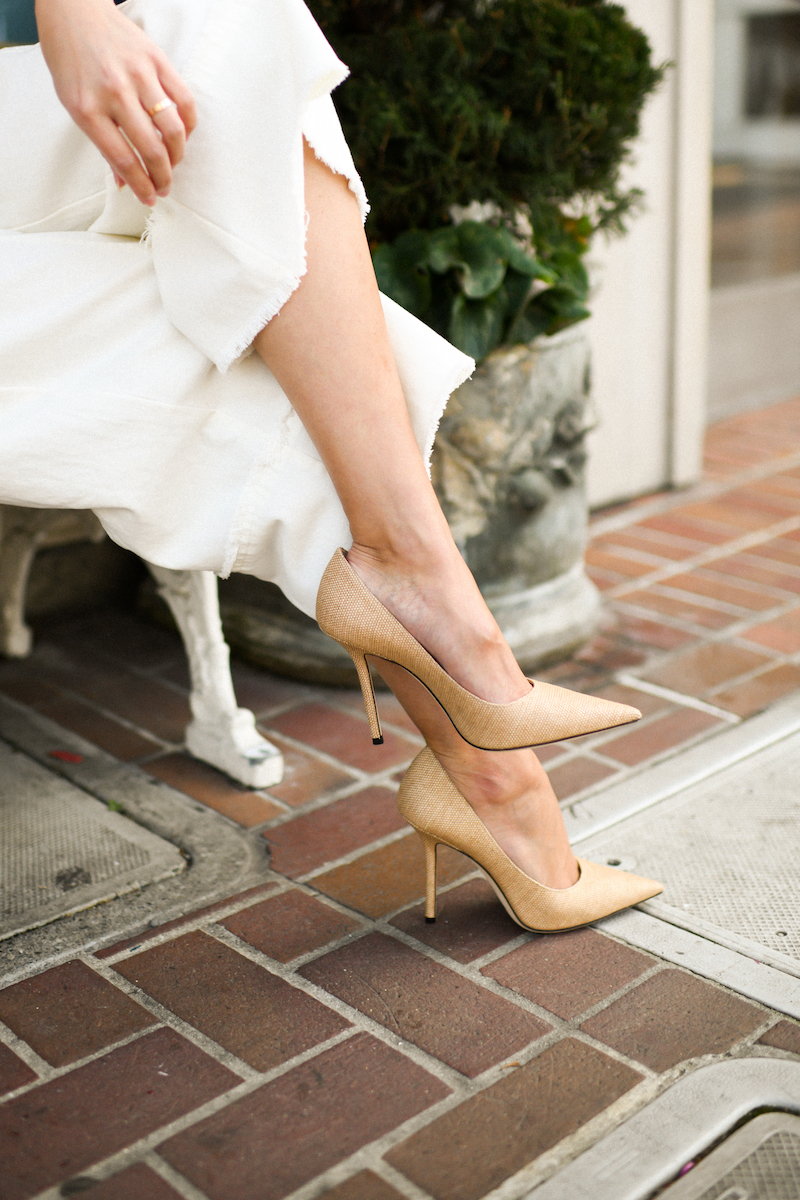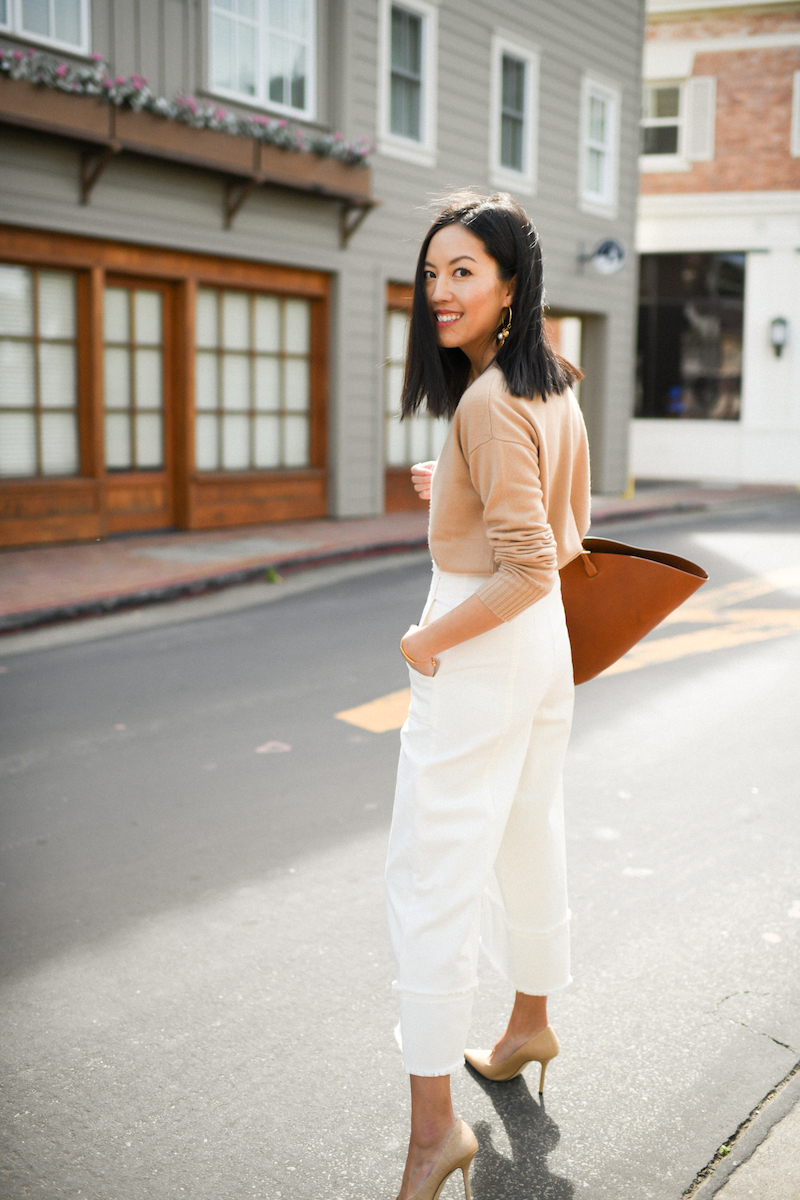 Sponsored by INTERMIX and ShopStyle
In with SPRING!
In with fresh, white denim.
In with raffia-textured accessories.
And for my year-round mild-climate San Francisco area, it's always in with cashmere.
I still love and still wear my INTERMIX Collection ivoryElroy  v-neck cashmere sweater from Fall all the time (remember this outfit?), and I added the same one in camel for Spring. It's classic and the length is perfect for high-waisted bottoms, jeans and skirts. It also comes in 12 different colors that are so easy to style with any outfit. The cashmere is lightweight yet warm, making it the perfect all-season piece. I paired the camel color with the softest white pants (this pair packs a lot of personality!) and sky-high raffia pumps, I'll repeat it again: in with SPRING!
PS: INTERMIX now offers free shipping and free returns on all orders! You can find my outfit along with tons of other amazing items exclusive to INTERMIX here. Use my code CHICSTYLE15 to get 15% off full-priced products from brands like Michelle Mason, RE/DONE, ALC and more. Sharing more of my favorites below!
***
Cashmere sweater (here)
High-waist pants (here)
Raffia pumps (here)
Earrings (love love this pair by the same brand here)