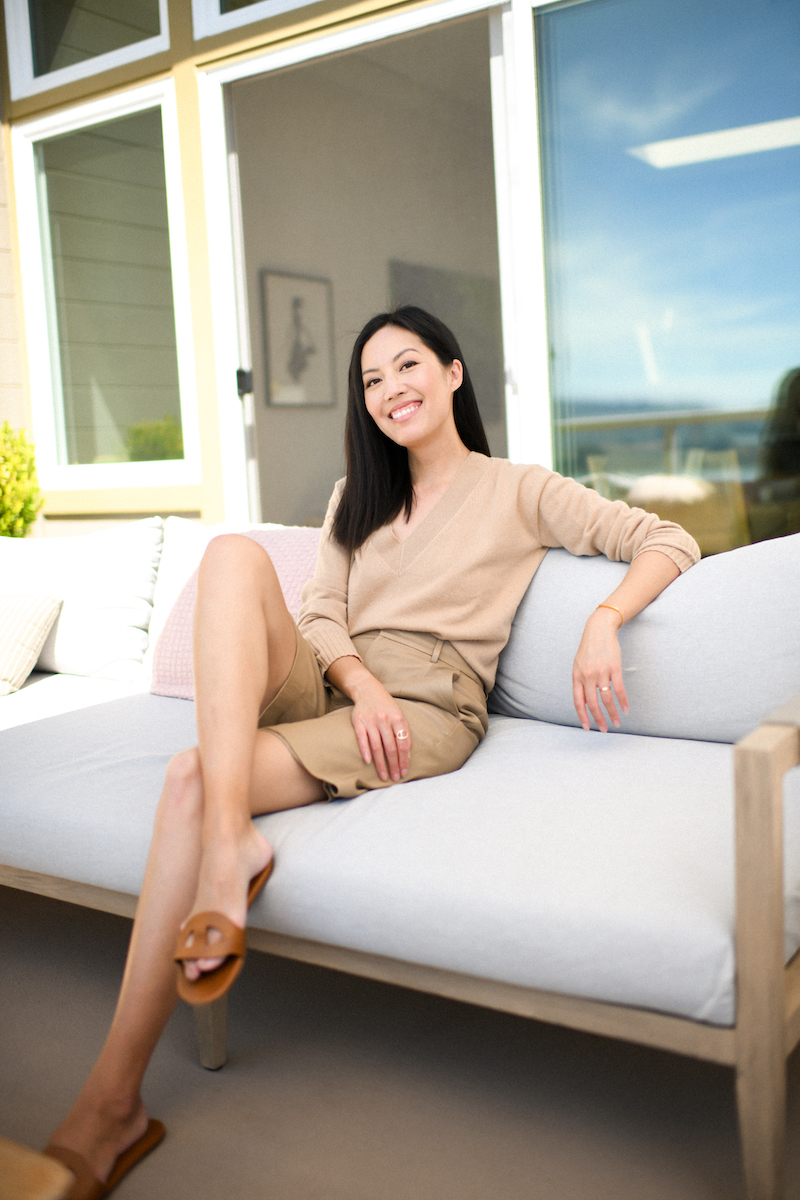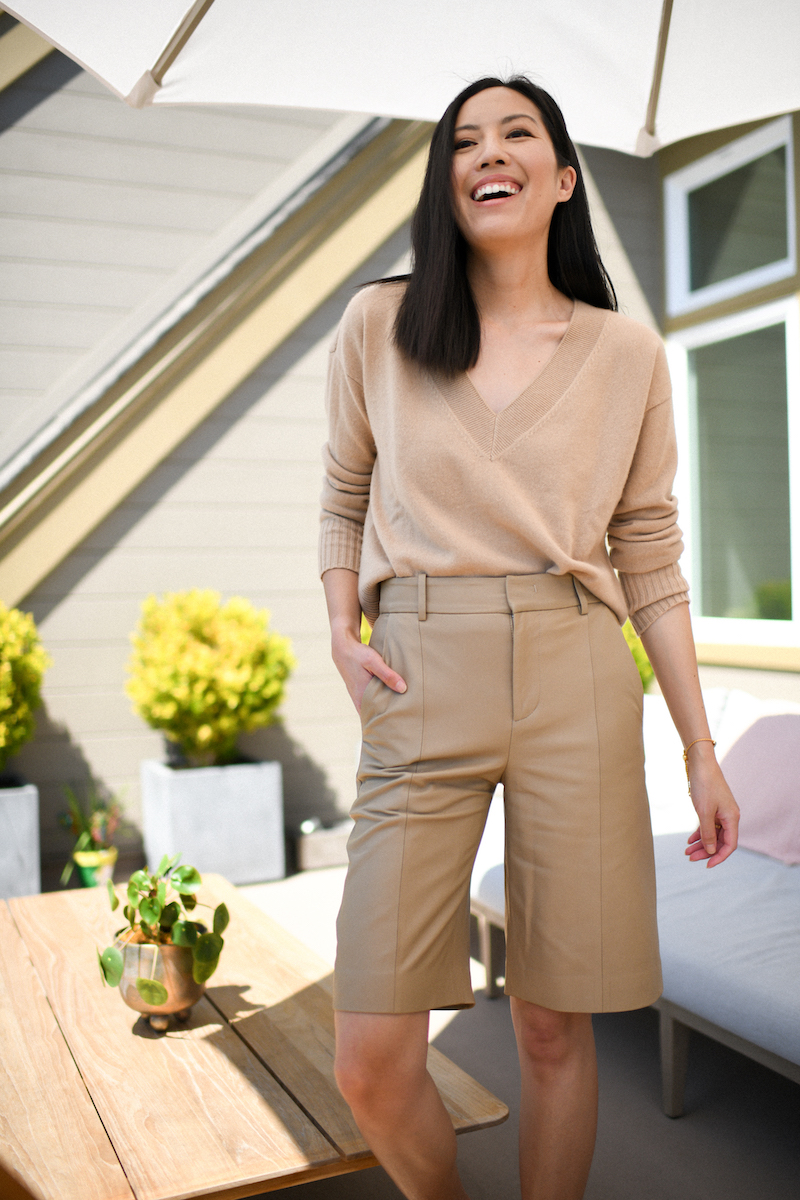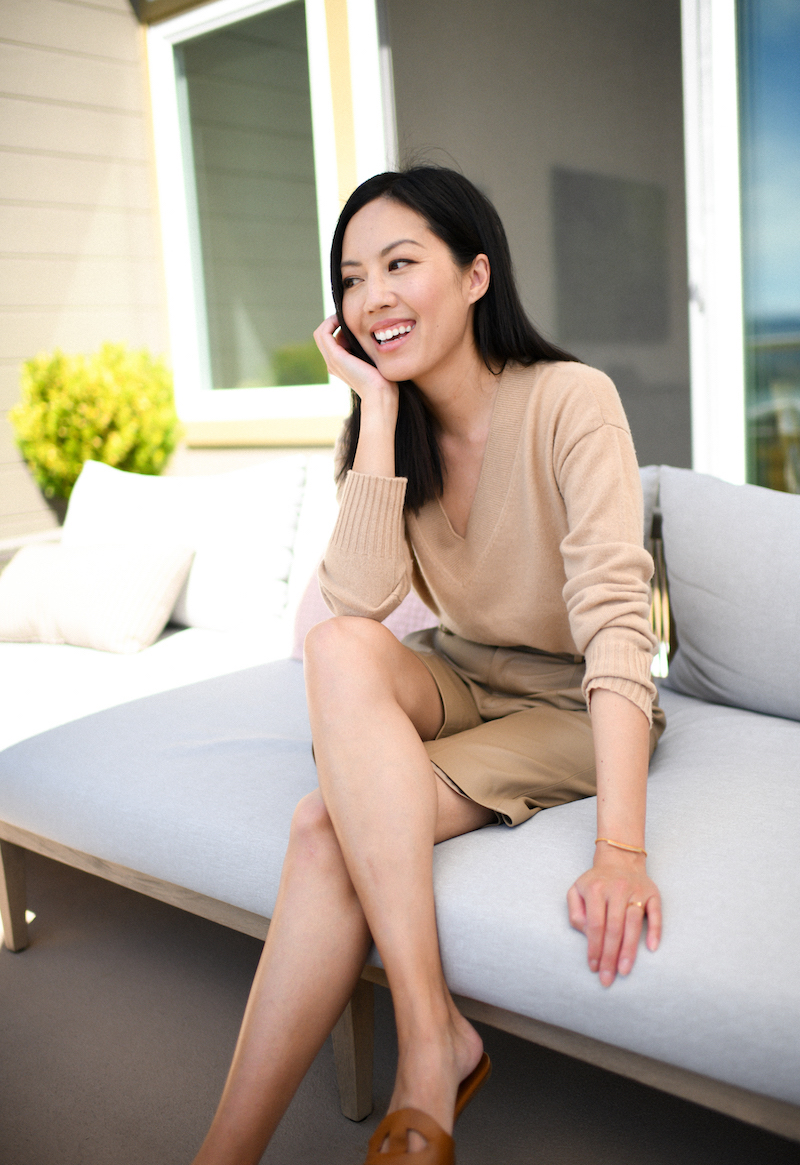 Good morning! Who knew I'd be a fan of bermuda-length leather shorts?! Certainly not me. But they're comfy, casual and full of personality.
I've been having trouble sleeping lately, and realized I need to reinforce my evening routine again: back to my nightly Headspace meditation, back to an eye mask and back to no iPhone use in bed. Just a quick chapter of my book and then a 10 minute meditation… Hoping those three will do the trick.
Hope you are safe and well. xx
PS: Huge designer and contemporary sale happening right now – with an extra 50% off here! Some of my picks: this Veronica Beard blazer for $225, this Nicholas linen dress for $150 and the pants I wore in this post are now $90.
***
Sweater (here | last shown here, similar style for less here)
Leather shorts (I rented them here | also available here, here)
Bracelet (here)
Lips (here in Amberlight)
Under $80 finds: