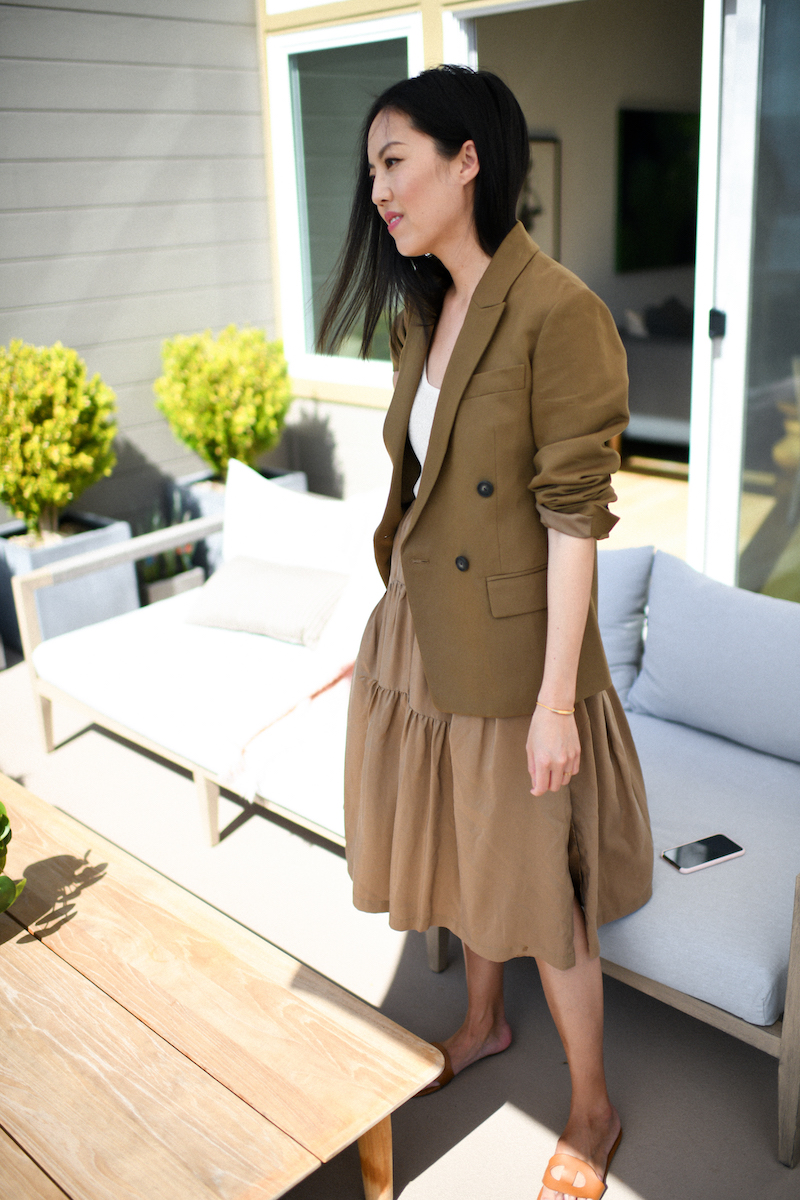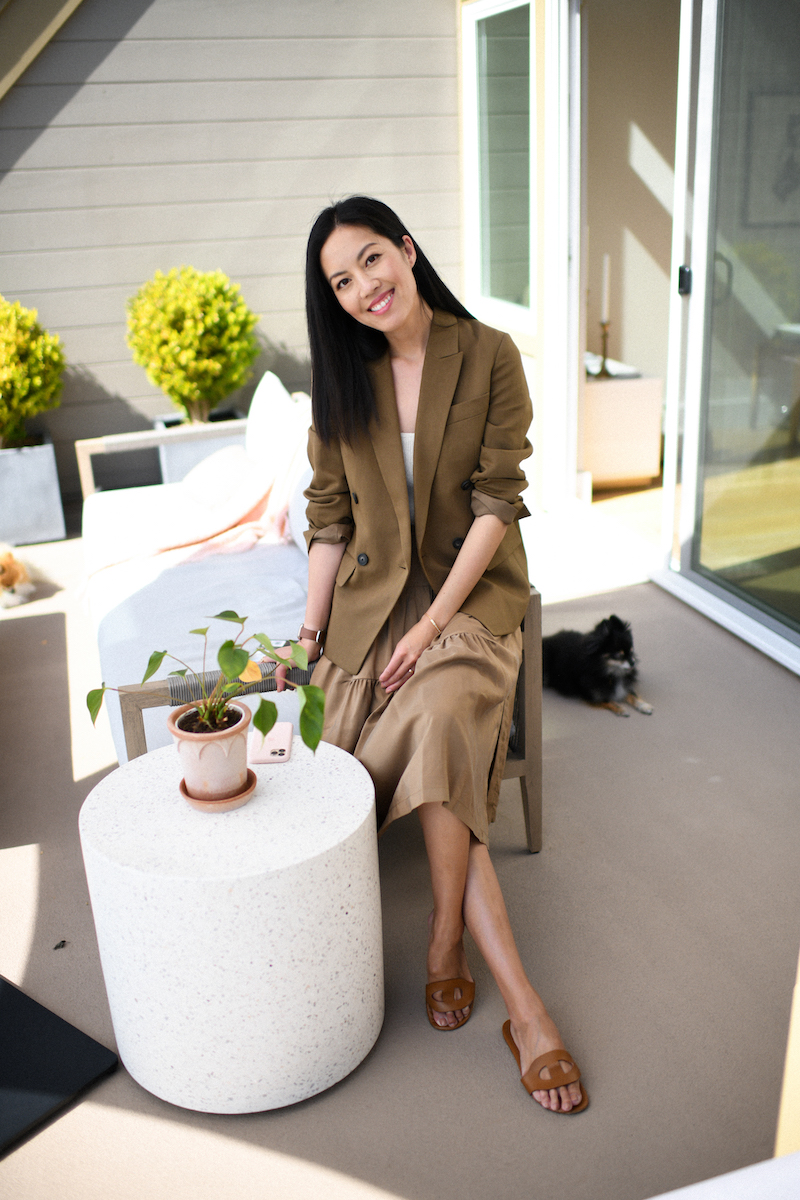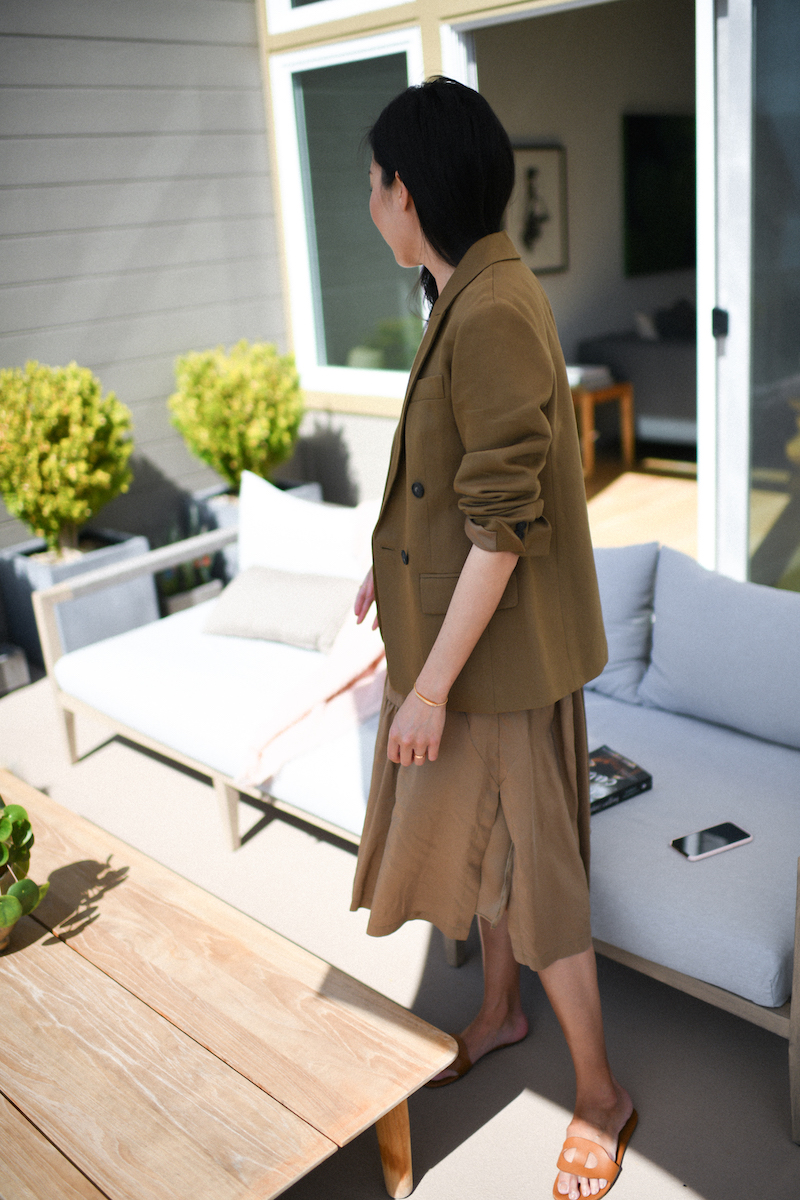 Currently reading this book (which received the 2nd highest number of recommendations when I shared my birthday stack of books on Instagram Stories), after finishing The Help earlier this week. I flew through that one – couldn't put it down! And during Lucia's bedtime, we finished up Sideways Stories from Wayside School (a childhood favorite!), and we're back with my old friend Ramona (this time reading this one).
Thank you so much for stopping by! Lots of love from here.
PS: Shopping this beauty sale here! Stocking up on my go-to's.
***
Tank (here | last worn here. similar styles under $50: here, here and here)
Blazer (here | similar style for less here)
Skirt (here and more sizes here | similar styles priced high to low: here, here and here)
Outdoor sofa (here)
Outdoor side table (here)
Outdoor coffee table (here)