My Smart Watch
April 25, 2020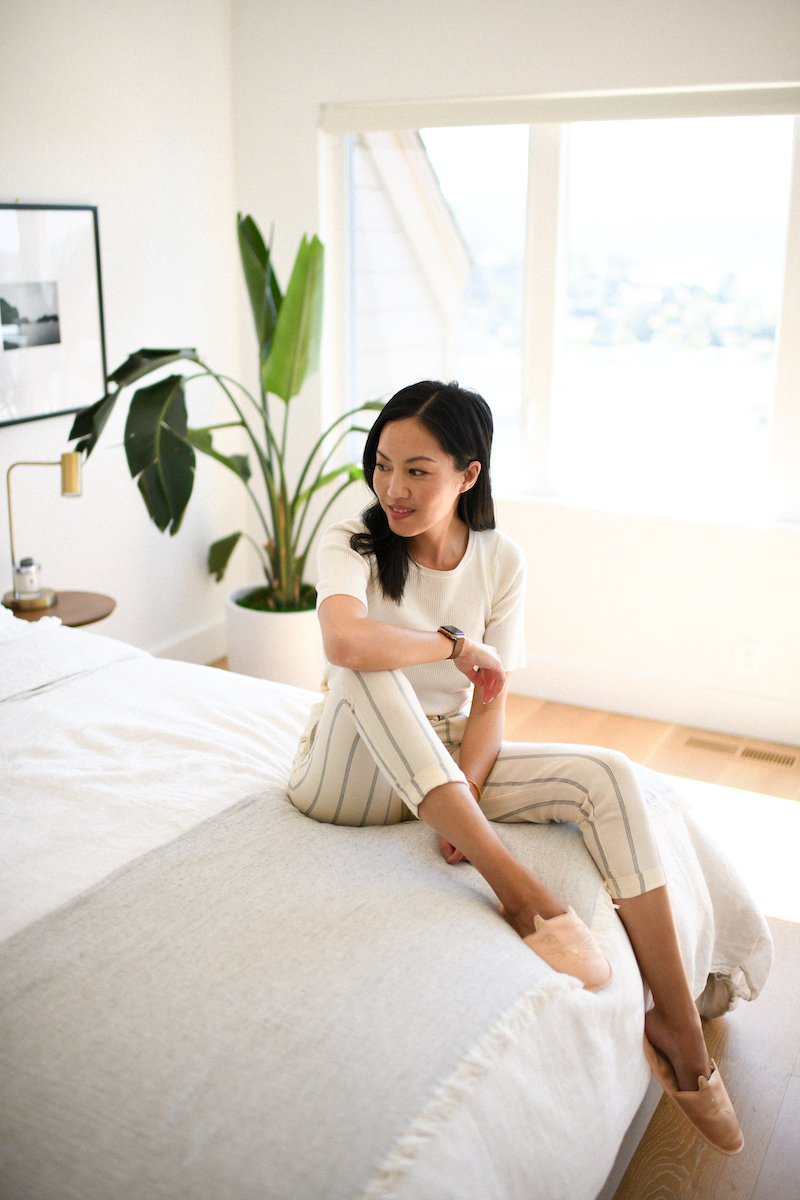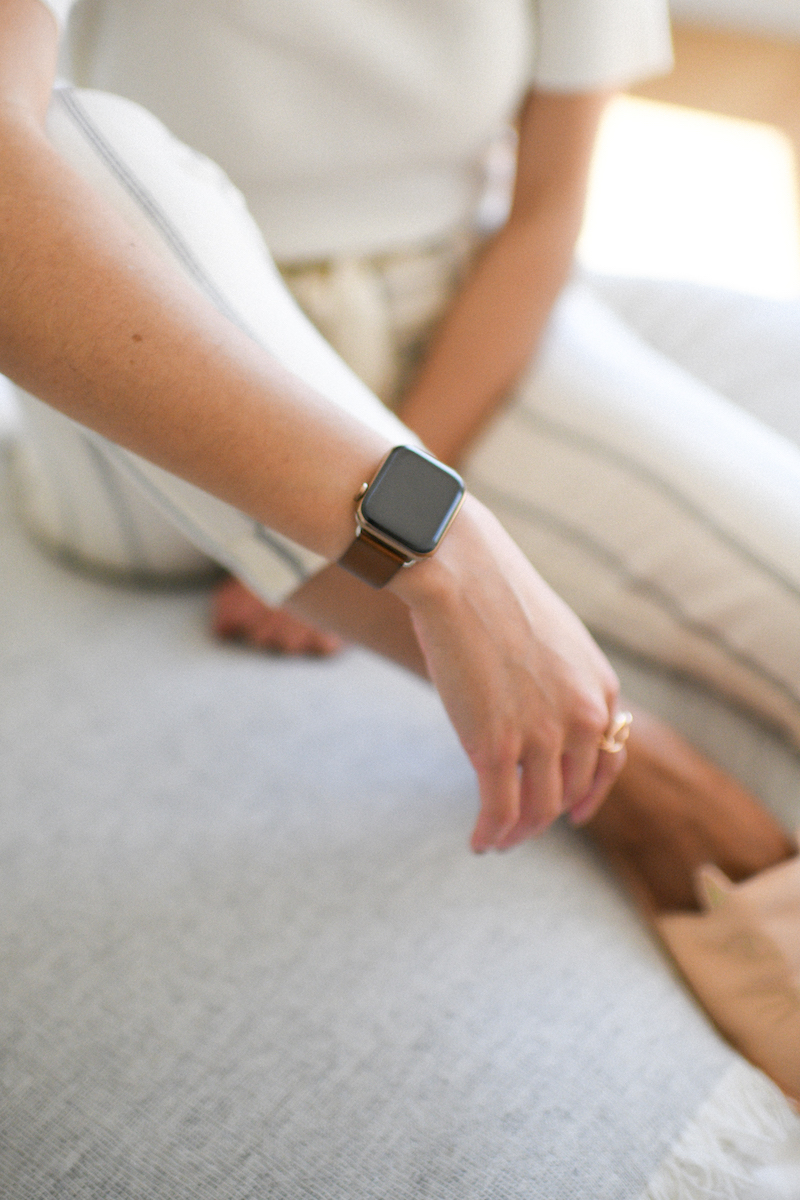 Good morning! I started receiving lots of DMs and questions about my Apple Watch once it started appearing on my wrist in a lot of my Instagram stories and posts – more than happy to share my experience!
I have this one with this band.
Here's what I use it for:
Tracking my cycle. It's no secret that we have been trying to get pregnant for years now (after our miscarriage I wrote about here). I never really paid attention to my cycle – the app has helped me gather actual data rather than anecdotal information about my cycle (how many days in between, how many days of menstruation, what symptoms I'm feeling). I think information is power – and critically so when it's about your own health. The app: just the Apple Health app on my phone and watch.
Tracking my sleep. How good is my sleep, anyway? I had no idea until I started tracking it. Some days I wake up feeling refreshed and some days I wake up feeling like I hardly slept a wink – even though the number of hours might be similar. It's interesting (although quite logical) to find out that having excess wine on a night has a tragic impact on the amount of deep sleep I get and on my heart rate. And it's motivating when I see that getting in bed earlier meant I improved my sleep significantly. It's easy to get obsessed so I try not to do a daily deep dive into the data – plus it's not always 100% accurate (but pretty darn close in my experience). It has helped me prioritize my sleep, which has always been easier said than done. The app: AutoSleep.
Not being attached to my phone. The best and most surprising thing about wearing the watch is that I've found myself less attached to my phone, less reactive to notifications and less apt to scroll mindlessly through a rotation of apps when turning on my phone to check said notifications. Especially when I'm with Lucia: only the most important notifications come through to my watch – and quickly, at a glance, I can confirm that it's not something I need to attend to right away. I initially thought wearing the watch would make me more "connected" and more likely to bring my screen time upwards, but the effect has been quite the opposite.
Helping me cook. With messy hands, setting timers are tedious. And as I've said before, I am no Martha Stewart in the kitchen. I need to follow the instructions for how long to push those onions around in the frying pan or how long to wait before flipping the chicken. Wearing the watch, I just lift my watch up and ask Siri to set the timer. Plus the alarm is just a vibrate so it's not so loud and chaotic in the kitchen (trust me, enough chaos in the kitchen arises from my own doing!!!). The app: just Siri.
Hope this helps – and please share any must-have apps of your own!
Thank you so much for stopping by. Sending love from my family to yours.
***
Pants (old from this post in 2017! | but similar styles by the same brand are available all under $30: here, here and here)
Top (old | this year's style by the same brand under $10 here)
Slippers (still available in different colors here and here)
Lamp (here)
Candle (here)
Sale finds: