Now and Later
June 22, 2020
Sponsored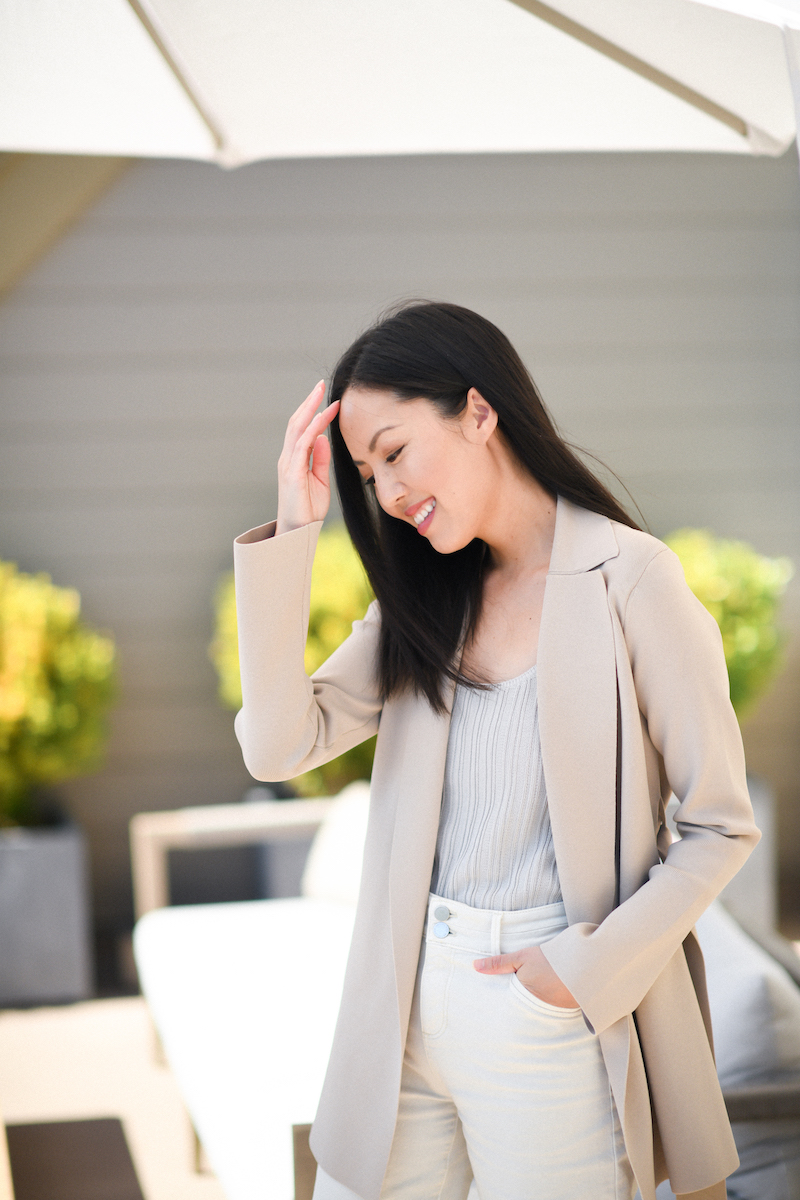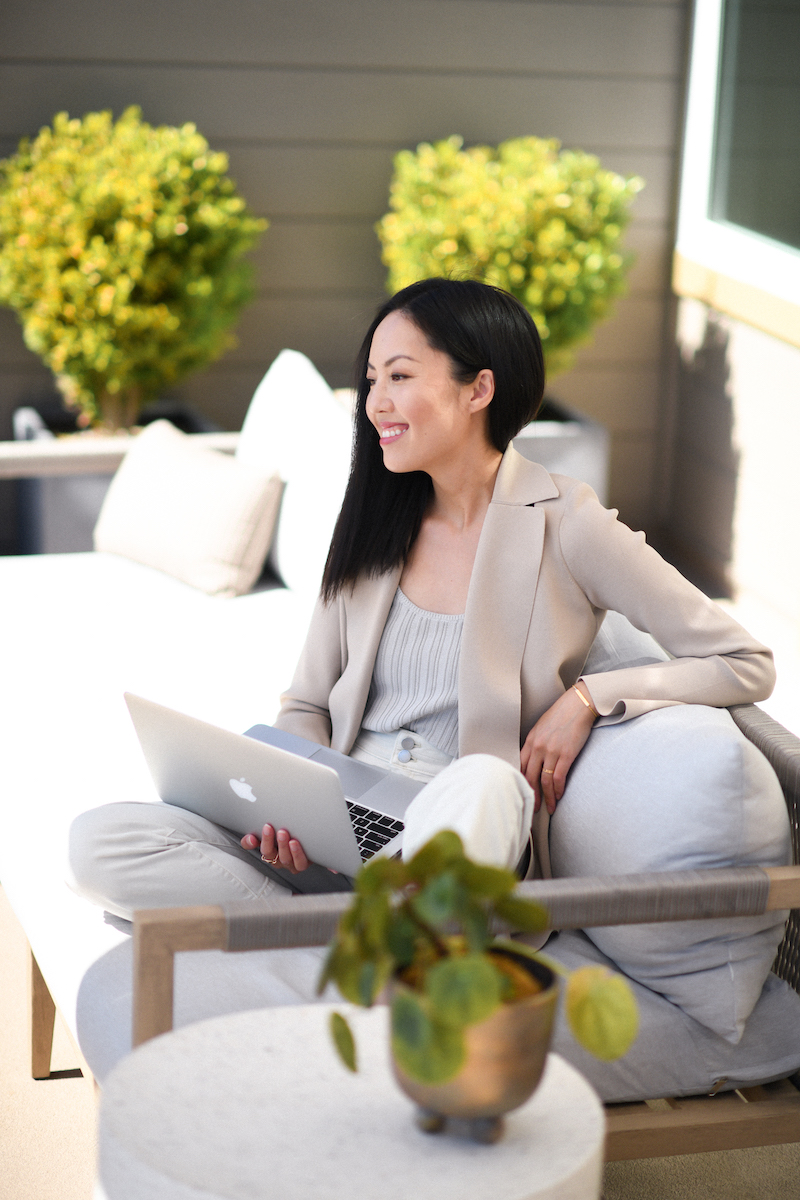 Good morning and happy Monday!
Over the years I have amassed a long list of M.M.LaFleur favorites, so when their wonderful team asked me to curate some of my favorite items for a three-piece bundle (purchase any two pieces and get 15% off!), I was ecstatic and I knew exactly which pieces I wanted to have included in this bundle:
The Tory Dress is the ultimate little black dress: it is insanely flattering, surprisingly fuss-free and it doesn't wrinkle! It's polished, chic and comfortable. You may remember it from this post several years ago…it's still one of my all-time favorites.
The Rochelle Tank is the newest addition to my closet, but it's already one I've reached for many times. I'm always impressed by how thoughtful MM.LaFleur is with their designs: lingerie snaps (to hold your bra strap in place), a hidden button at the common "gap" are on button-up blouses, hidden buttons for shortening hemlines on trousers. This knit tank is a luxe version of my other knit tanks – the texture of the knit, the subtle sheen of the mercerized cotton, and the lingerie snaps keep me from worrying about my bra straps.
The Merritt Jardigan is deceptive in the best way possible: it has the sharpness of a blazer but the comfort and stretch of a cardigan. It is smart and it's bound to be one of the hardest working pieces in a closet. It feels casual when left loose, powerful when tied (last seen here)… and effortless either way you wear it.
These three pieces comprise the aptly named Now and Later Bundle: versatility that speaks to me both now (while I'm working from home) and later (for when normalcy returns):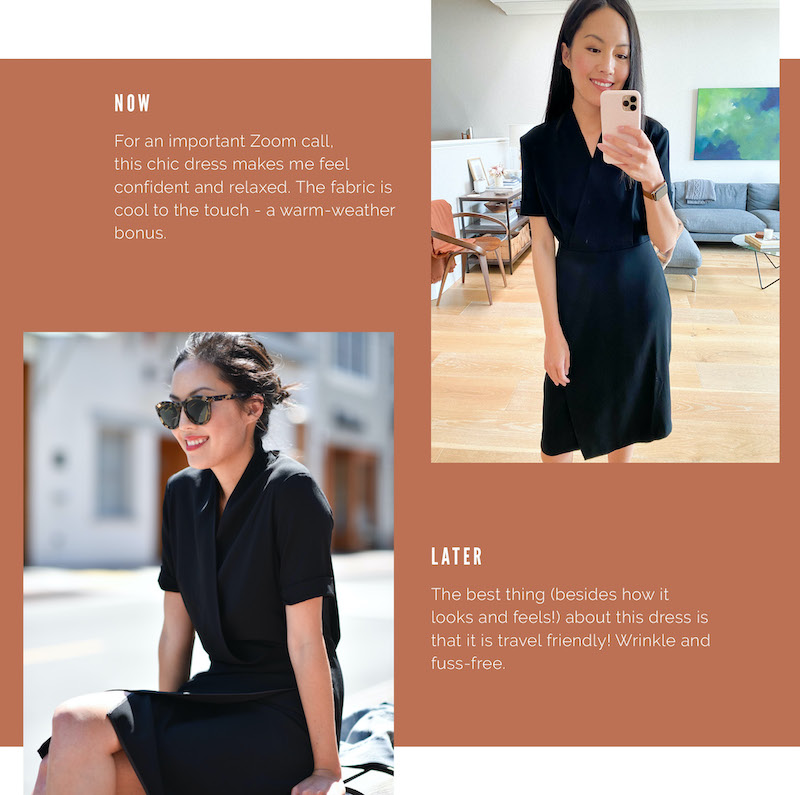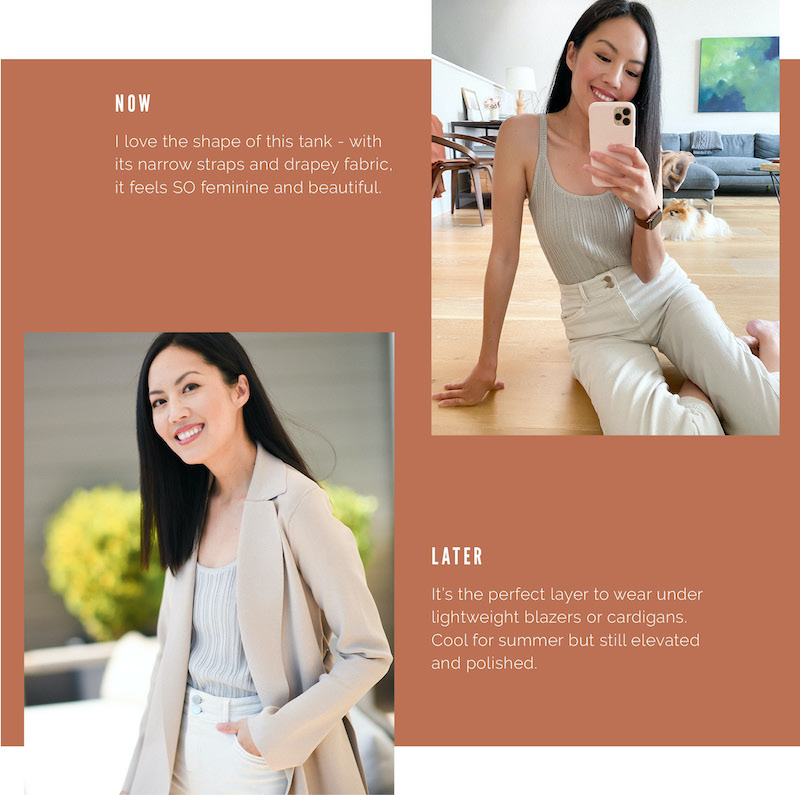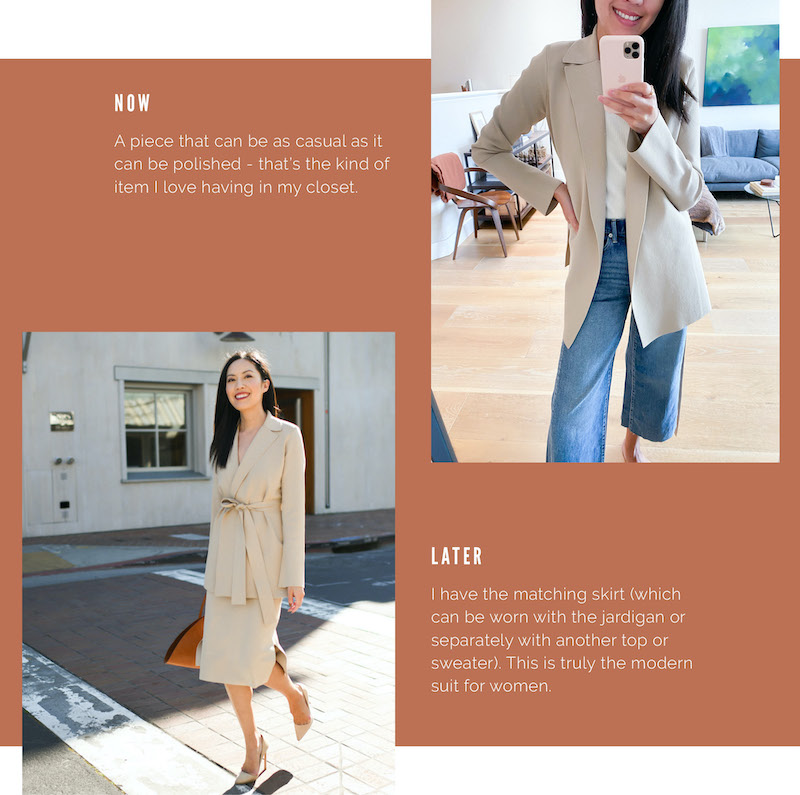 The three-piece bundle is available now here! If you purchase any two pieces in the bundle, you get 15% off!
Thank you MM.LaFleur for partnering with me on this post and for making it so easy to be a huge fan of both your clothing and brand.
***
Tory dress (here)
Rochelle tank (here)
Jeans worn with Rochelle tank (here)
Merritt jardigan (here)
Jeans worn with Merritt jardigan (here)
Skirt worn with Merritt jardigan (here)