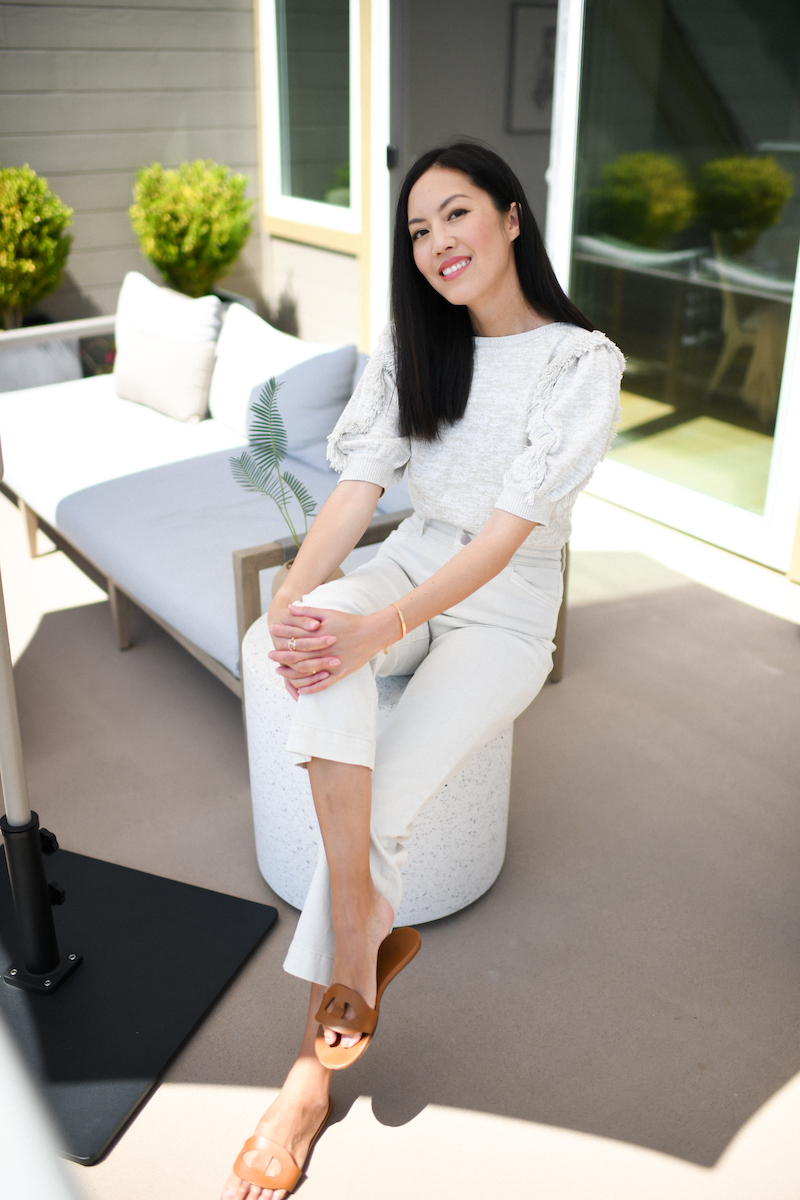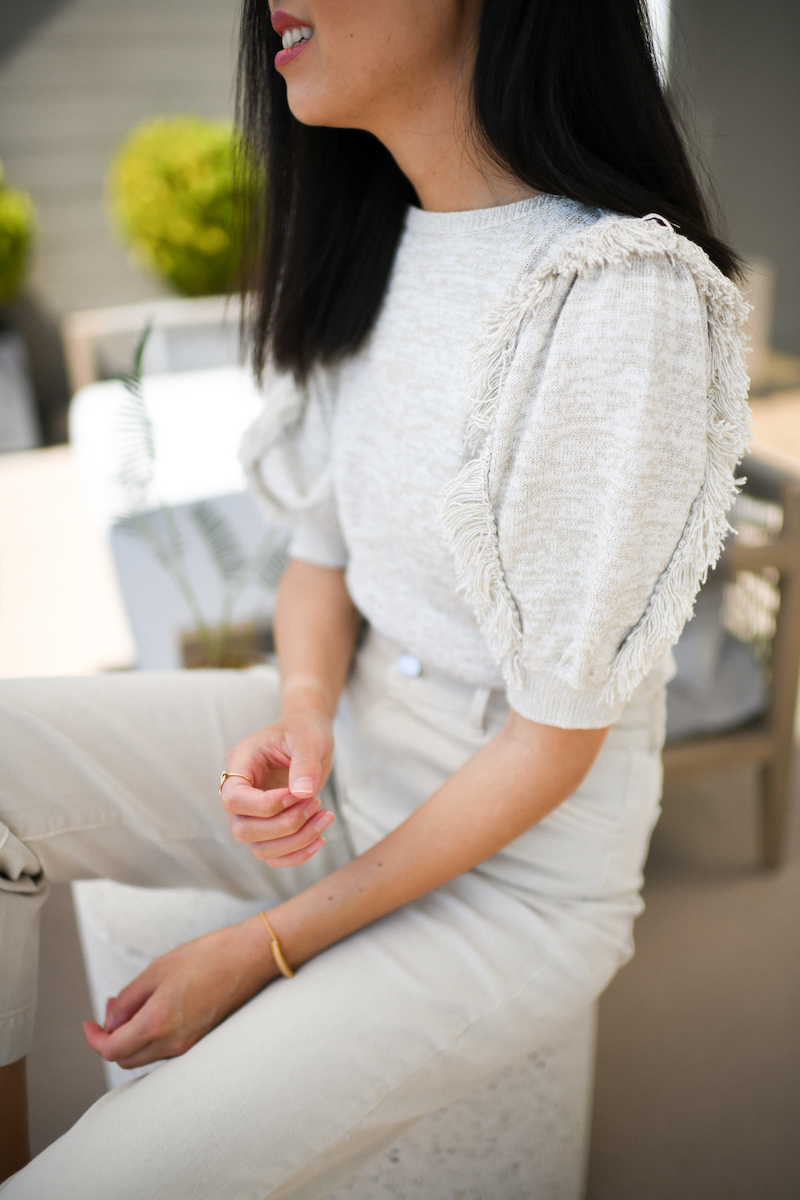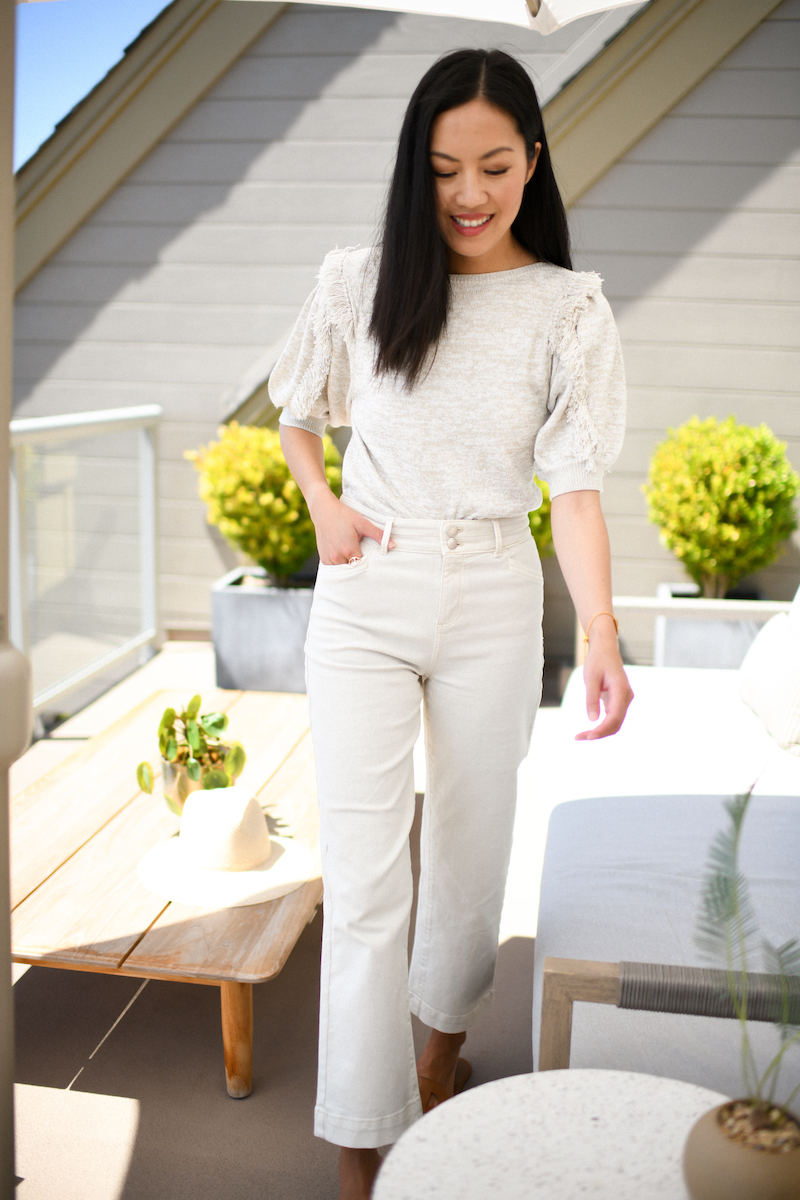 We poured all of our energy into Lucia this weekend, celebrating her final days of 1st grade. We even had our first (masked) family outing since sheltering in place the last few months: a quick trip to the farmer's market for fresh strawberries, nectarines, peaches and plums! Then we came home and made a massive fruit smoothie – no recipe needed, just a whole lot of fruit! Can't believe I have a second grader now. The days are long but the years truly are short.
PS: I finished this book and this book in the last week and now I'm reading this book.
Lots of love to you and yours! Thank you so much for stopping by.
***
Sweater (Under $40 on sale! here)
Jeans (Under $40 on sale! here)
Lipstick (here)
Deck details here.