Back to School
September 1, 2020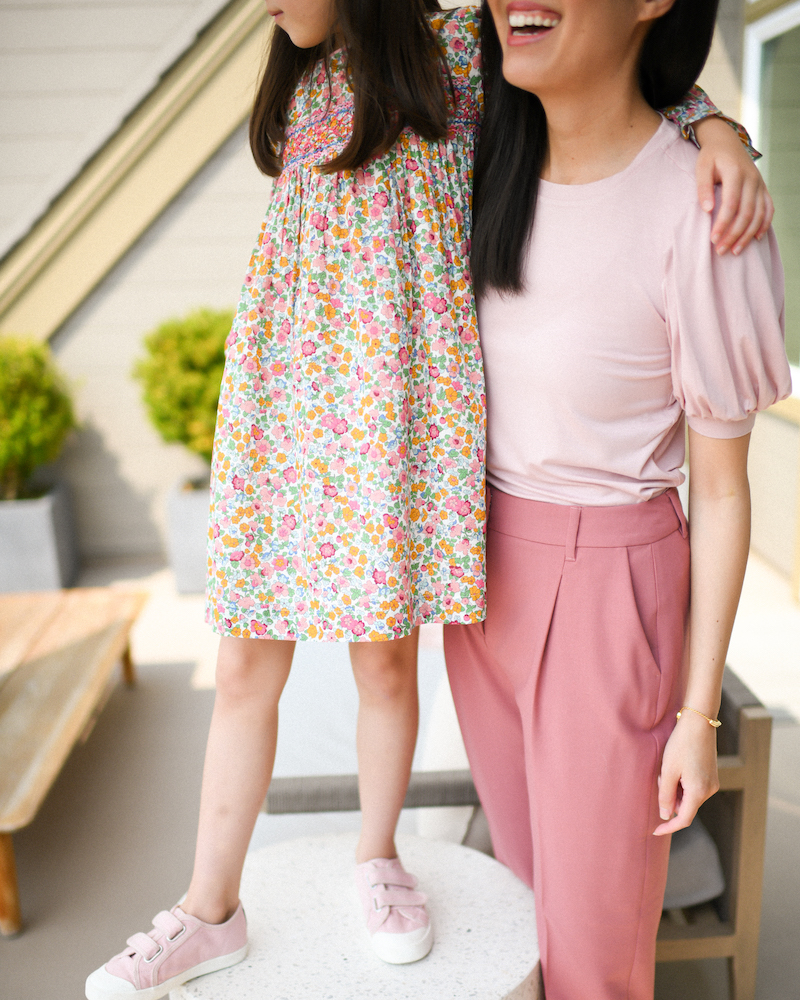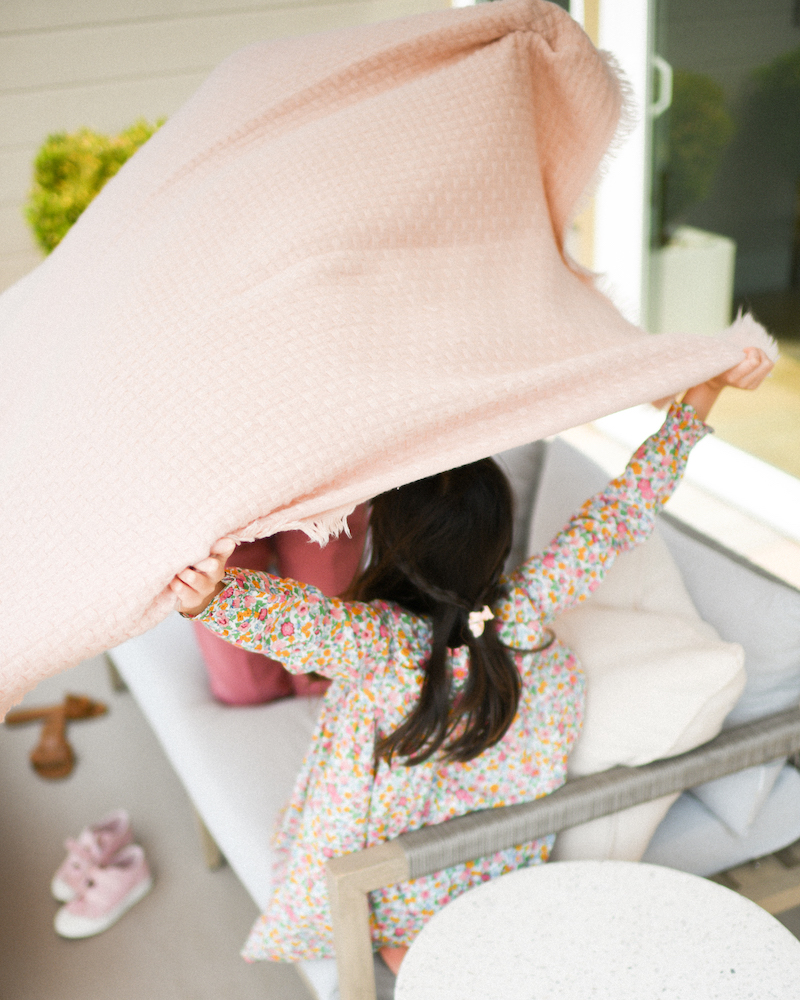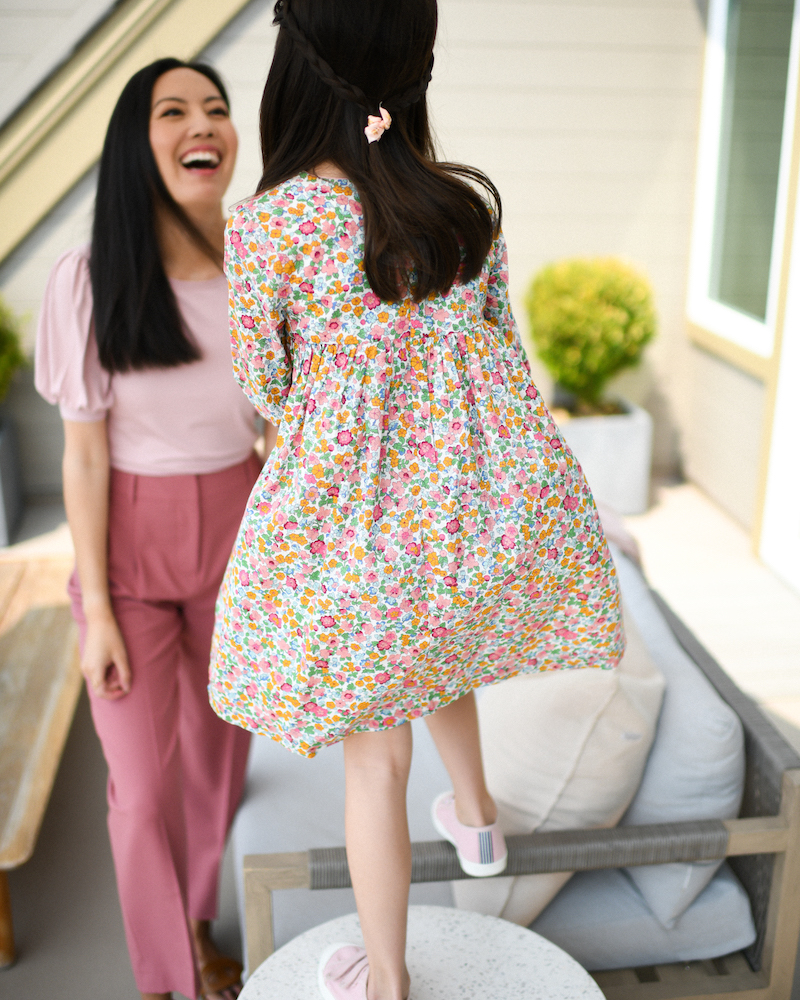 Lucia started school at home last week – she's officially a 2nd grader! We are so lucky to have such incredible teachers working hard to make distance learning fun and engaging. Her schedule includes a 15 minute break and a 45 minute lunch, and we make the most of it by getting her outside on our deck, moving around or playing soccer, even if only for a few minutes. With so much time spent at her desk in front of a screen these days, we try to make sure "play" is still on the schedule.
PS: We found her back to school dress here!
***
on Lucia:
Dress (here)
Sneakers (here)
on me:
Top (here)
Trousers (here)
deck furniture details here.