Invest in Classics: A Camel Jacket
September 11, 2020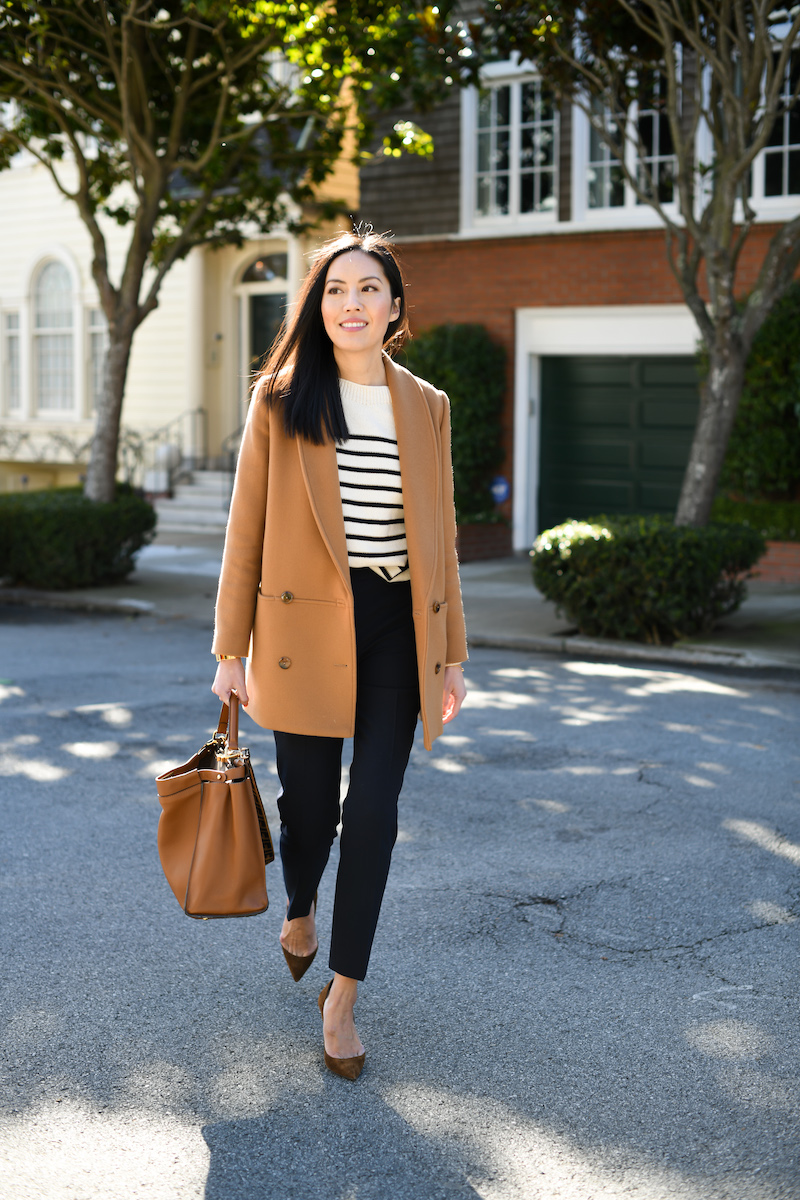 Good morning! You may have seen on the news, or maybe you're experiencing it with me in the Bay Area: orange skies one day, and completely smoked in the next, following already several weeks of bad air quality. Heartbroken for everyone affected and very, very thankful for all of our firefighters who are working right now up and down the west coast.
I wanted to talk about another frequently asked question during the Q&A last weekend: classic items to invest in. At the top of my list is a camel jacket. Some of the things I look for in a camel jacket that I expect to wear for many years:
slightly longer than hip-length (I like covering up behind!)
soft, warm fabric that isn't too stiff (stiff never feels comfortable)
a classic collar (nothing too trendy or modern)
pockets (I'll never underestimate the usefulness of pockets!)
I always look forward to new season collections of this brand, but was most excited to see that they've brought back this camel jacket that I'm wearing above. It's one of my all-time favorites and something I intend to wear this season and for many future seasons ahead. Sharing more camel jacket options below:

***
Details on this outfit here.