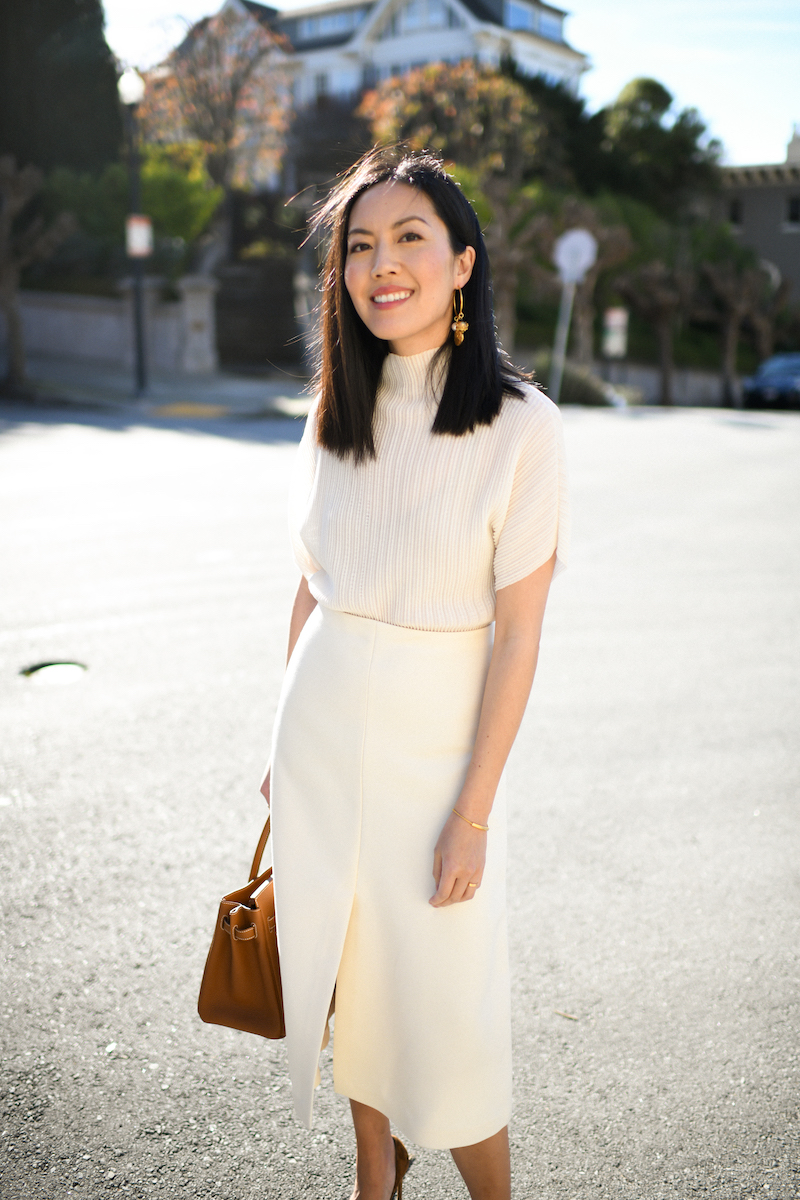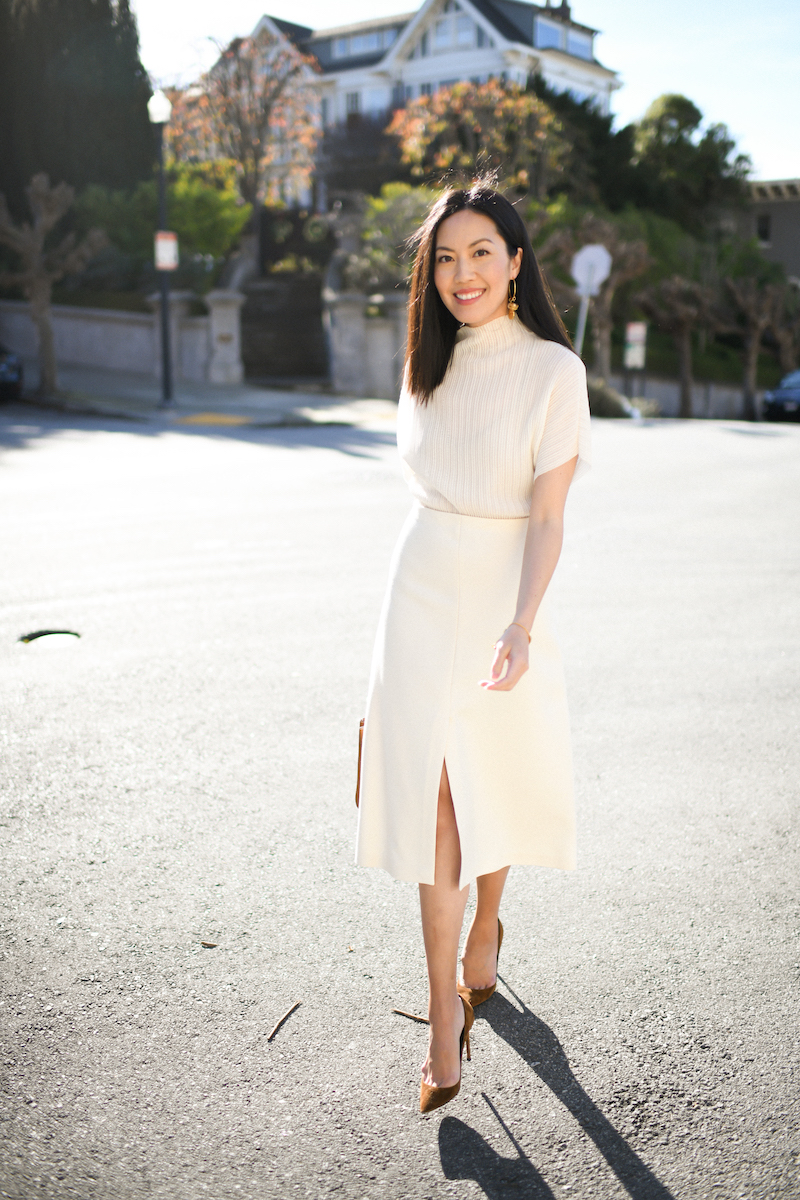 For a second, I thought I'd write about starting 2021 with a blank slate (hence the all-white outfit, ta-da)… but that didn't feel right.
Because I don't think it should be a blank slate.
Instead, I'm gathering ALL of 2020's lessons: the hard ones, the funny ones, the heartbreaking ones, the loving ones… And I'm taking them with me into 2021. That's why I know it'll be a better year.
This past year was A LOT. But I am stronger for it. And hopefully wiser too.
"Growth" is earned. And boy did we earn it in 2020.
May your 2021 be filled with love, hope and happiness. And I say these next three words with so much gratitude in my heart:
Happy New Year.
***
Skirt (last seen here | still available in burgundy here; in black here; in grey or green here)
Top (last seen here | was a sale find here)
Earrings (old | similar here)