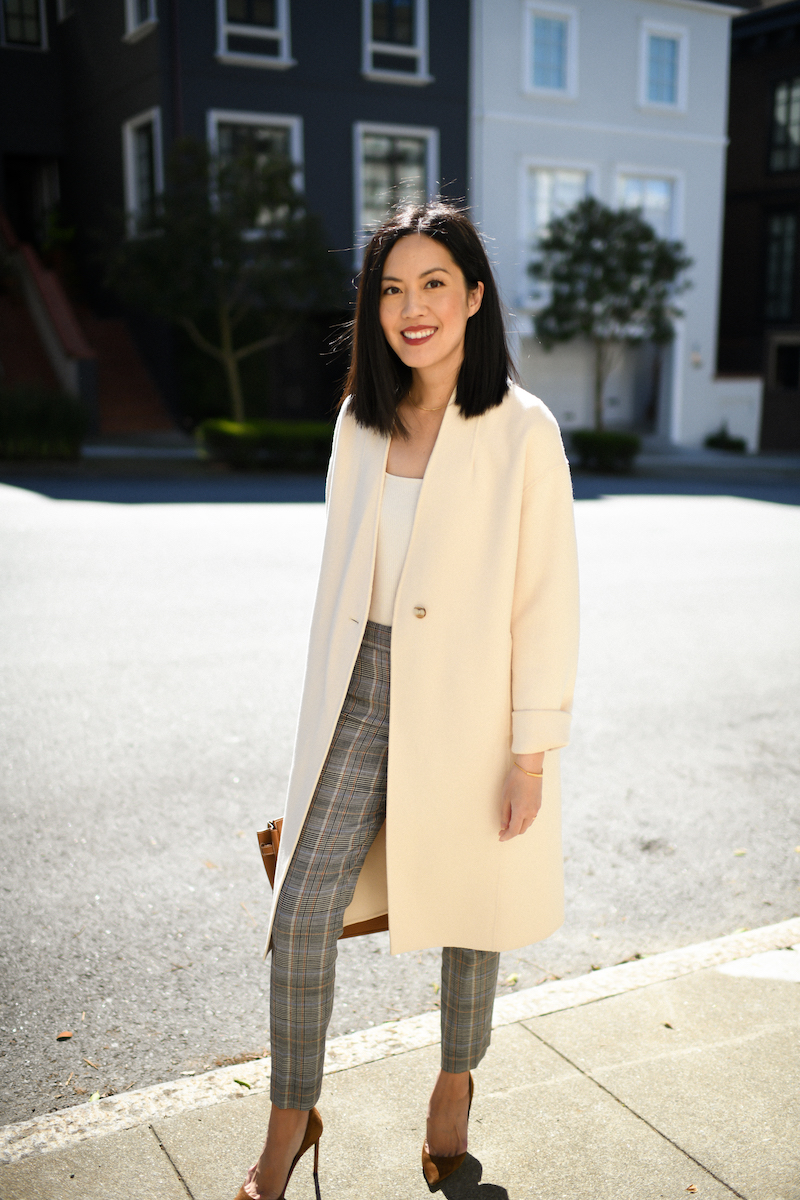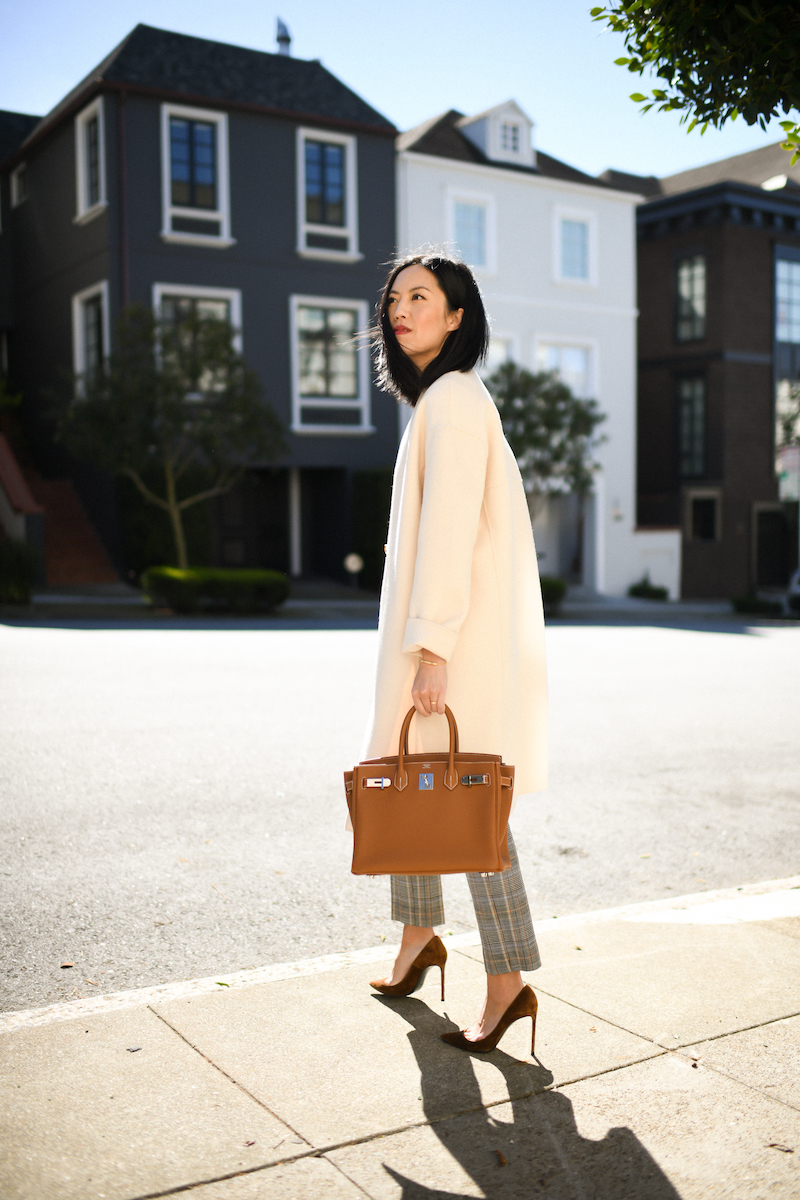 This coat was such a good find (last wore it here). Dressed it up a little more this time and still happy with how it drapes and moves (and how it doesn't feel constricting or too heavy).
My procedure with my IVF doctor (to remove scarring in my uterus) is this week. I'm a little nervous, but also anxious to just get it over with. The sooner it's done (and hopefully successfully), the sooner we can start thinking about timelines for a transfer. Hoping this is truly the final step!
Happy Monday, hope you have a great start to your week!
***
Coat (here – I'm wearing a size Small and probably could have sized down)
Tank (here)
Trousers (old, similar here by the same brand for 60% off, and similar here for $68)
Heels (found the same style in stock here! The color is a little lighter than mine; or similar here)
Purse (here)