Olive & Light Blue
April 21, 2021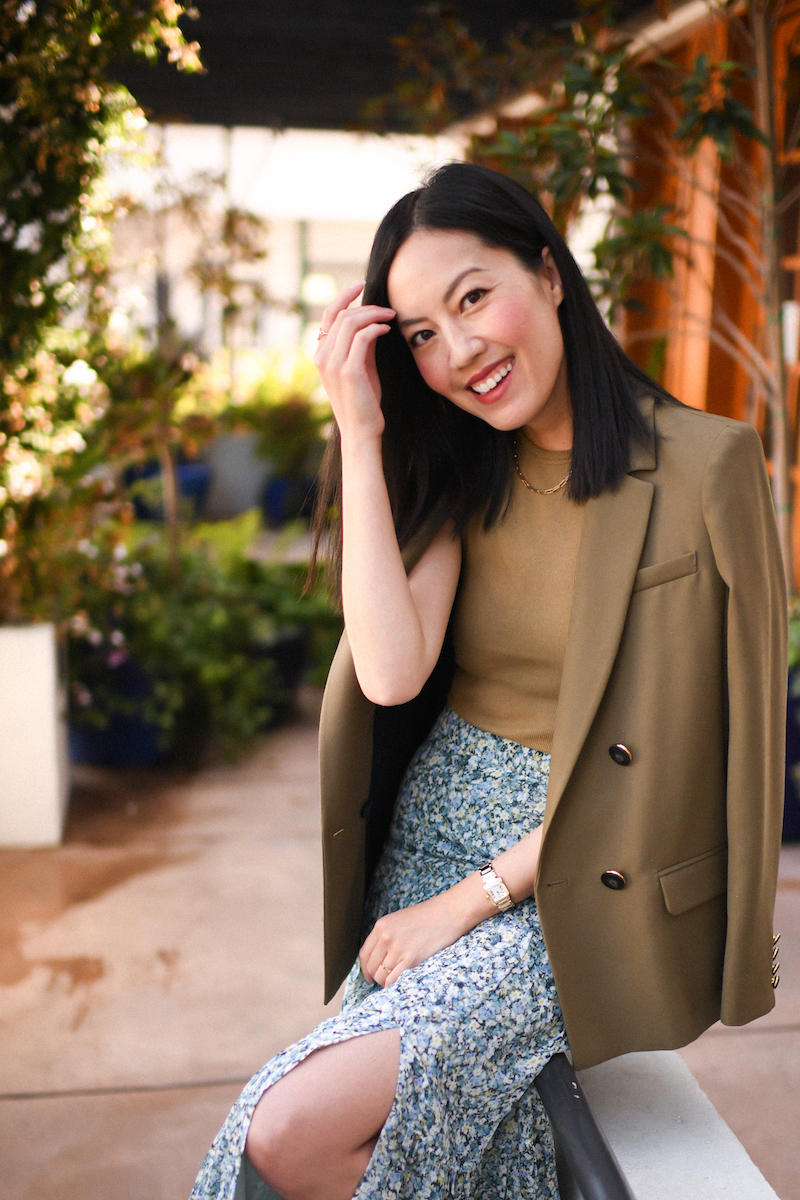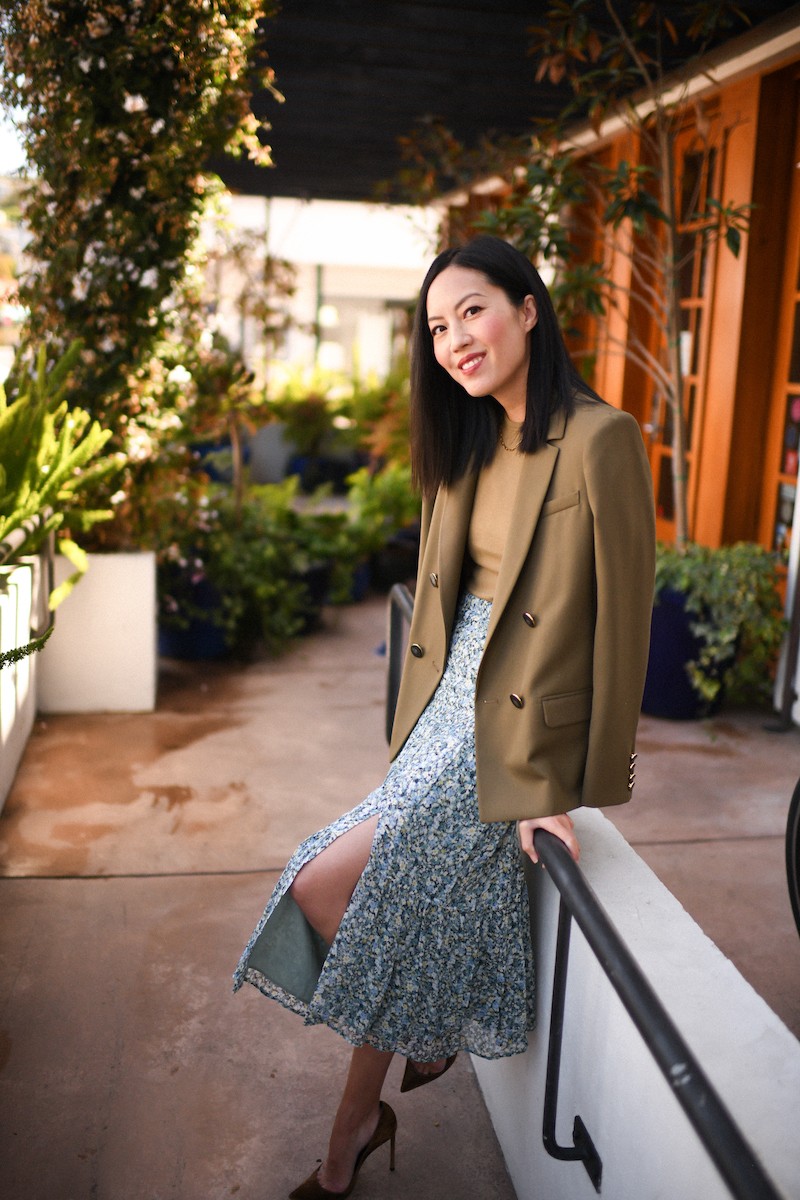 This color combination has me so inspired and excited for Spring! Olive is a neutral (in my humble opinion) and works year-round, while this light blue floral print brings an unexpected and fun twist to the outfit. I'll be filing this combo under "re-wear soon."
Three things:
This bag was a big hit when I posted it a little over a week ago. It arrived yesterday and it is BEAUTIFUL. I absolutely love that it is recycled and *also* biodegradable. I can't wait to share more.
I just re-ordered this eyebrow pencil/sculptor for the umpteenth time. It's been my favorite for a long time (I wear Taupe).
Still trying desperately to sleep better at night… 3am doom-scrolling is just too normal now. (And yes, I go to sleep with my phone outside my room. Hasn't worked lately.)
Hope your week is off to a good start!
***
Blazer (it looks so much more expensive than it is! here | similar for $70 on sale here)
Tank top (I sized up for room, wearing a Medium. Love it so much also ordered it in white. here)
Skirt (here | also available in a dress here)
Necklace (here)
Watch (here)
Heels (found the same style in stock here! The color is a little lighter than mine; or similar here)
Lipstick (in "Rosewood" here)