My Favorite Sneakers
May 14, 2021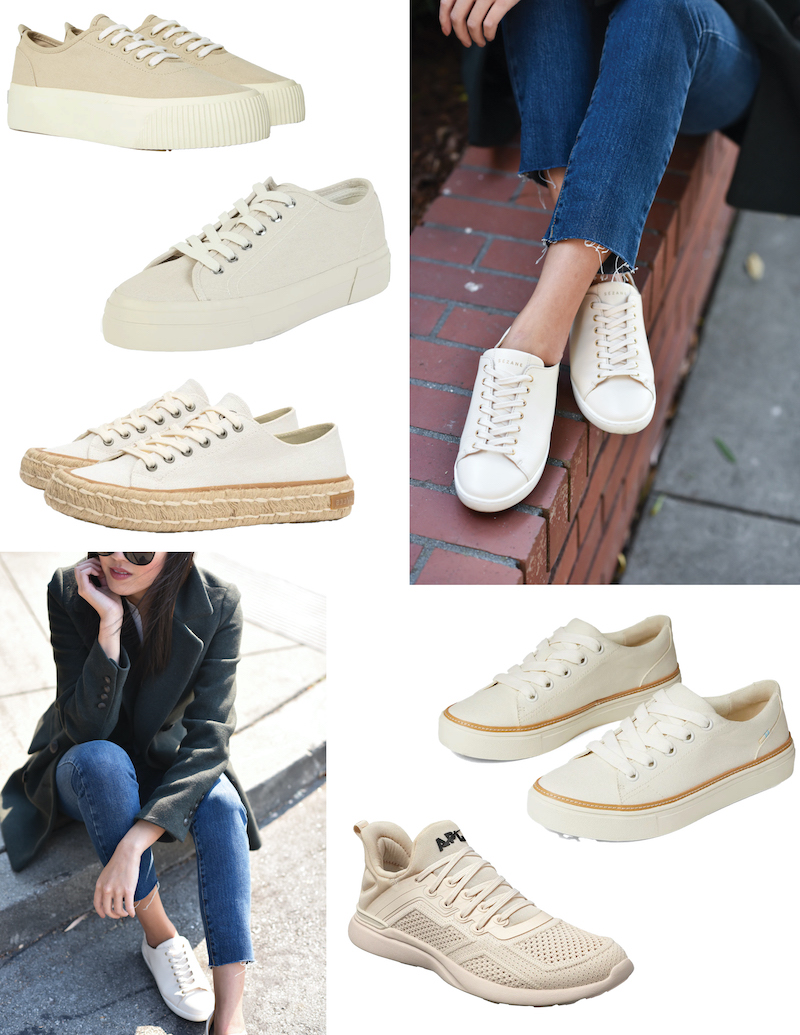 I have two all-time favorite sneakers right now – and they are both in this very chic shade of vanilla cream. Don't get me wrong: I do love a crisp white sneaker, but the beige tones of these sneakers feel very luxe and polished.
The pair I wear on my long walks is by this brand, which I've been wearing since 2018 (from this blog post). Their newest style (here) is on my wishlist.
The pair I wear for more casual walks and day-to-day wear is this one. You've seen this pair on the blog many, many times – they are a total classic. I love that they're leather so they stay fresh and clean (and they're easy to clean off).
Rounding up a few more pairs in the same style that caught my eye (going down from top left):
Thanks for stopping by and happy Friday!