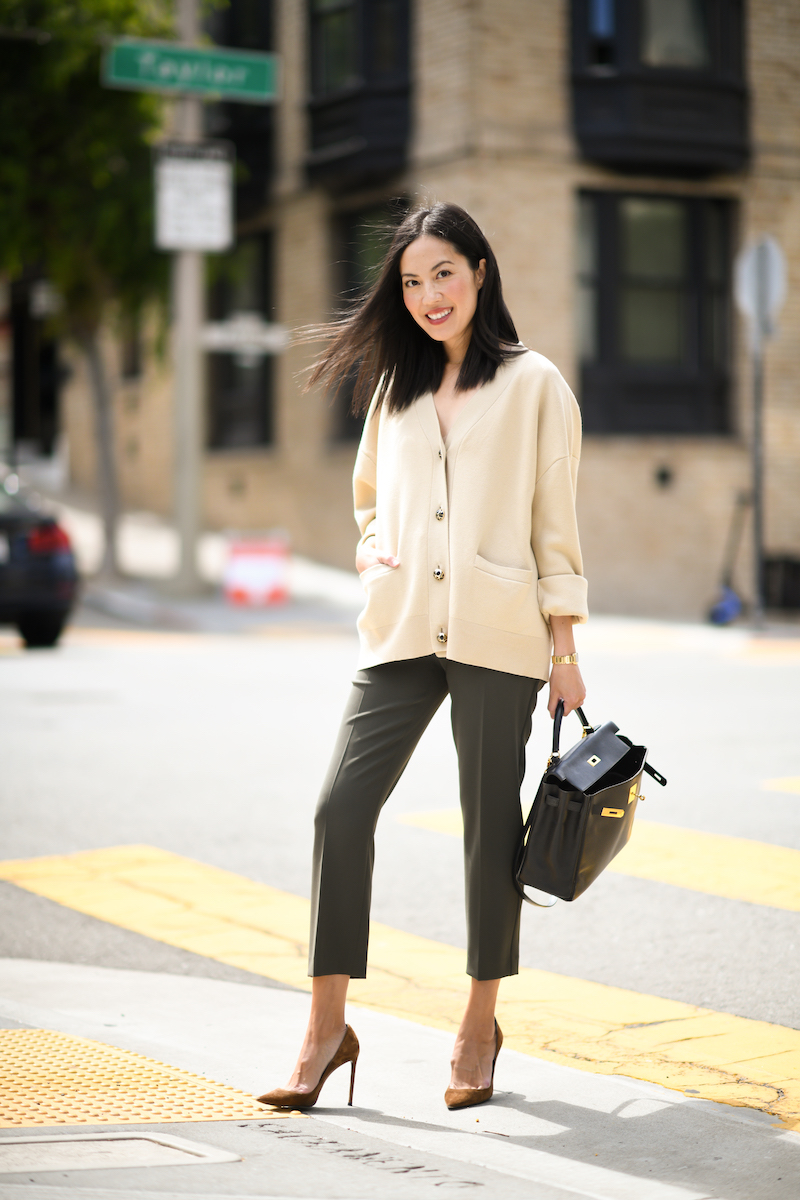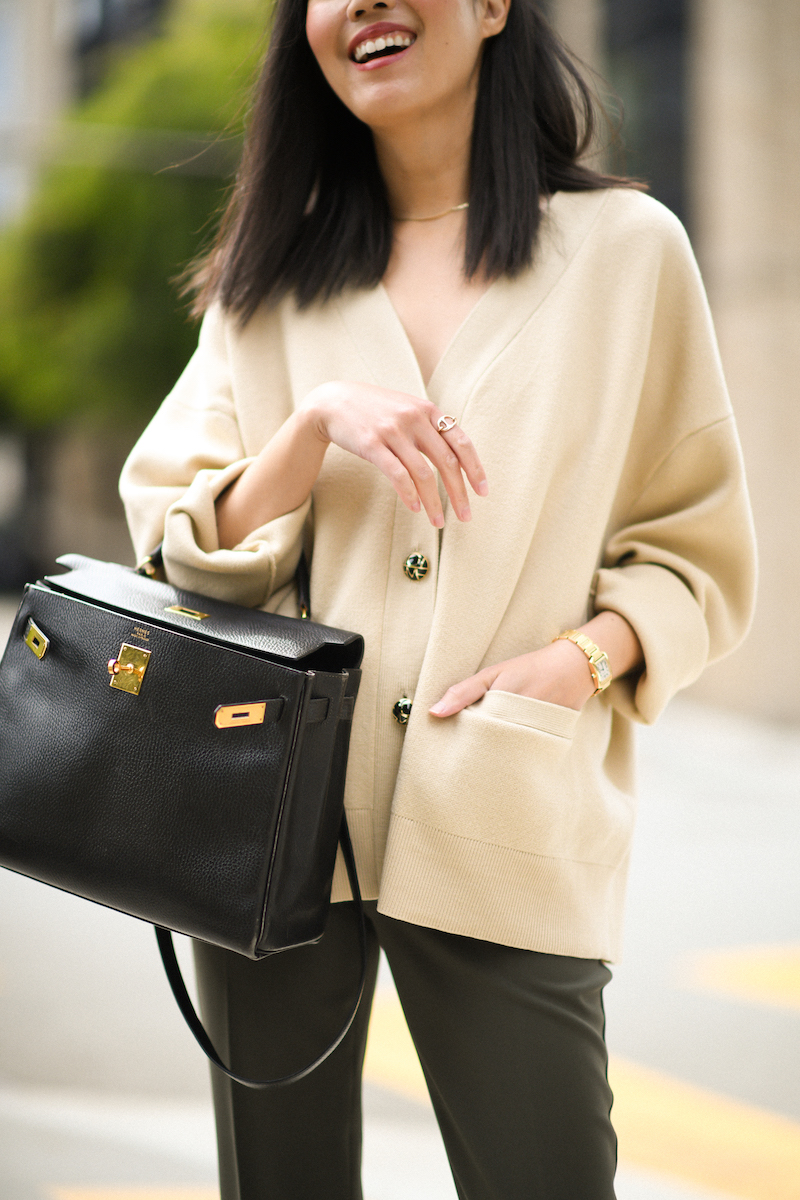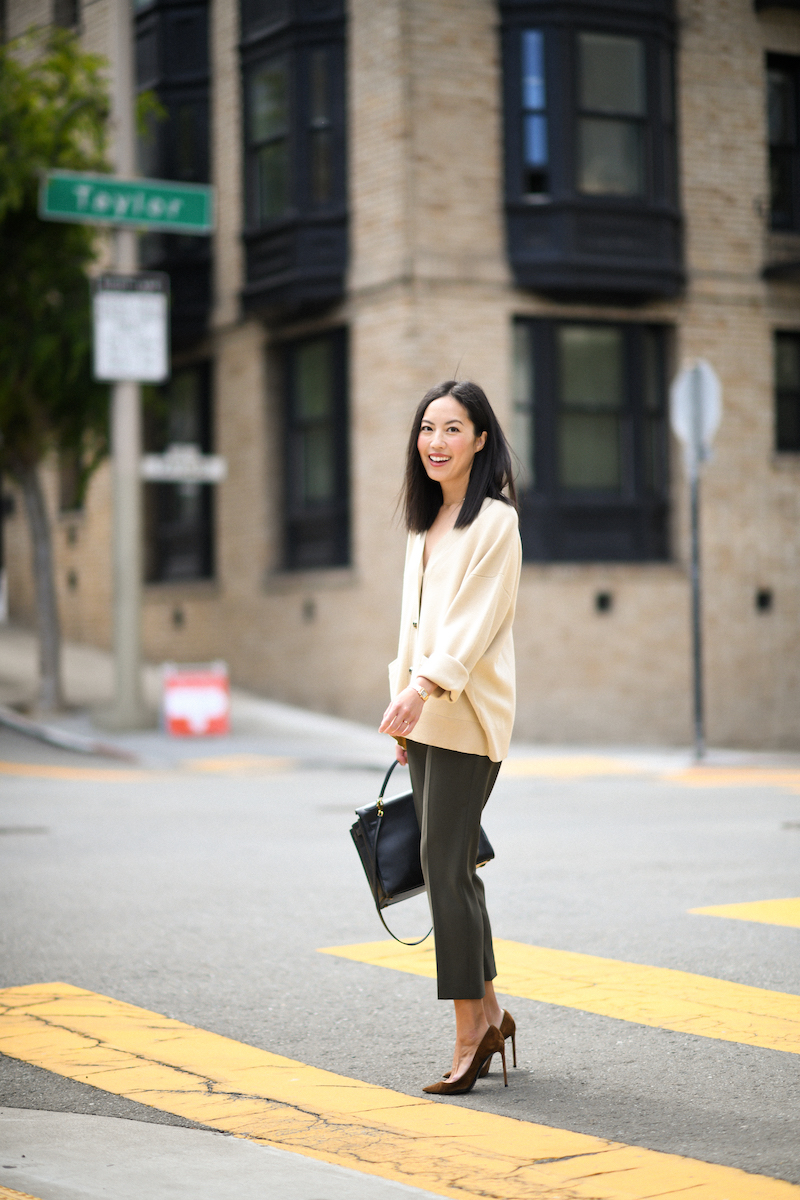 Three things:
I am almost a month out from a month-long health scare and I still feel like… the luckiest person ever.
We've kicked off a Harry Potter family book club (which involves a discussion once we're all finished with a book and then the movie). Lucia is already on the third book while my husband and I are trying to catch up and finish the second (I'm also reading Kitchen Confidential simultaneously, a book that I've always meant to read but kept putting it off for many years).
I shared my latest sale find on Instagram yesterday – details on that colorful dress are here!
Happy Wednesday – hope your week is going well!
***
Cardigan (here | from this post here; noticed that they have it for the best price! For example it's over $100 more here)
Trousers (here | the same style and fabric is on sale for $89 in the gorgeous sedona color that I wore here)
Watch (here)
Necklace (here)
Bag (here)
Heels (found the same style in stock here! The color is a little lighter than mine; or similar here)
Lips (here in "Rosewood")
Floral dresses on my mind: