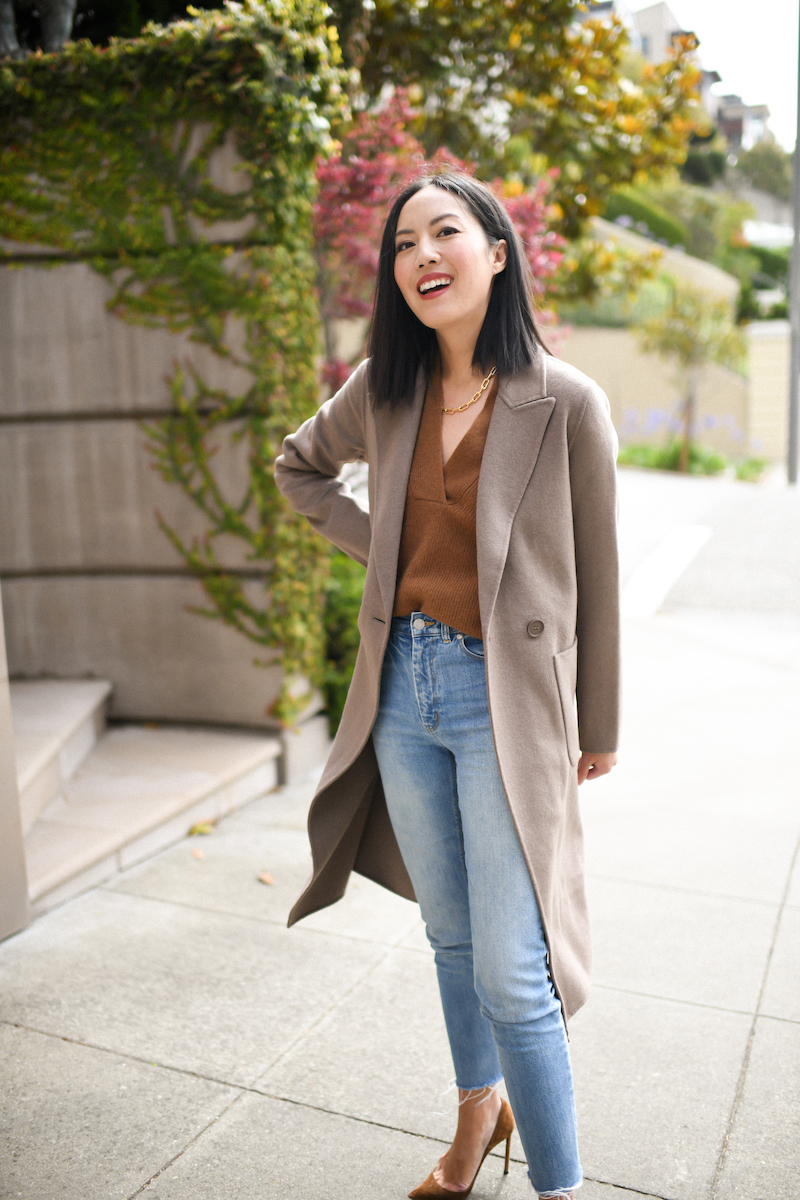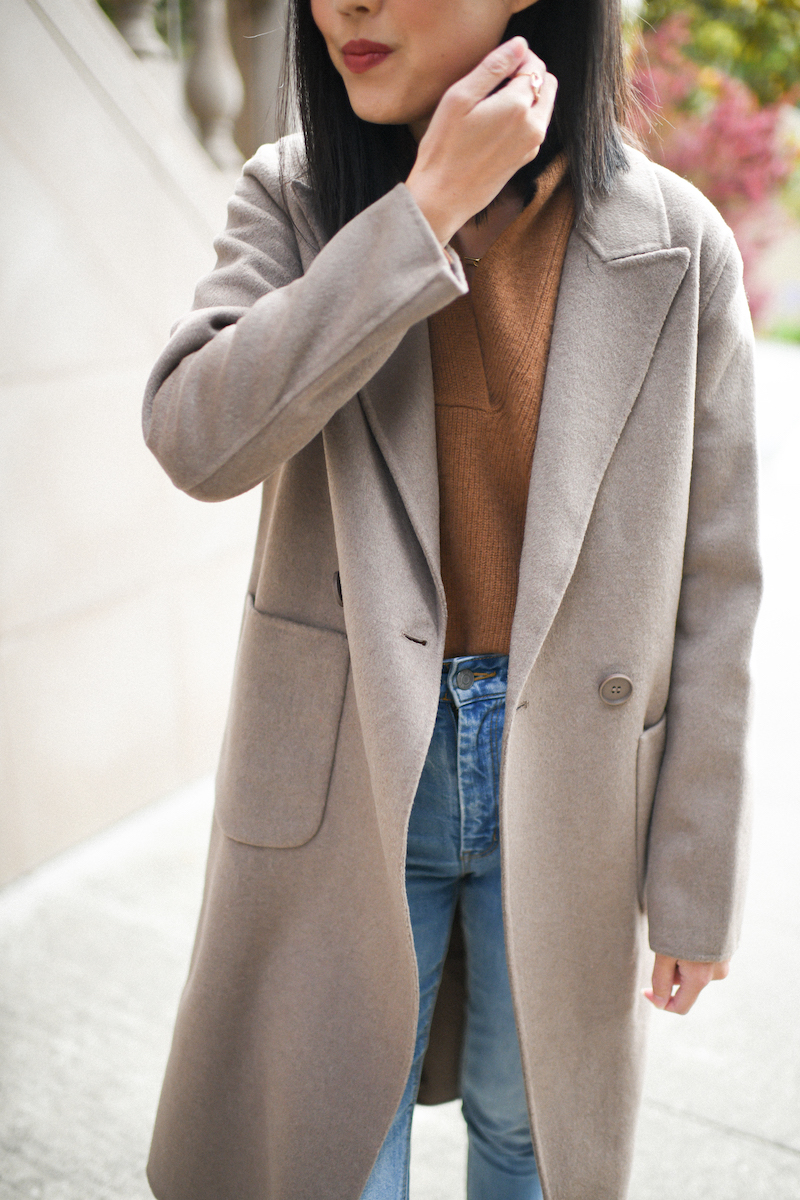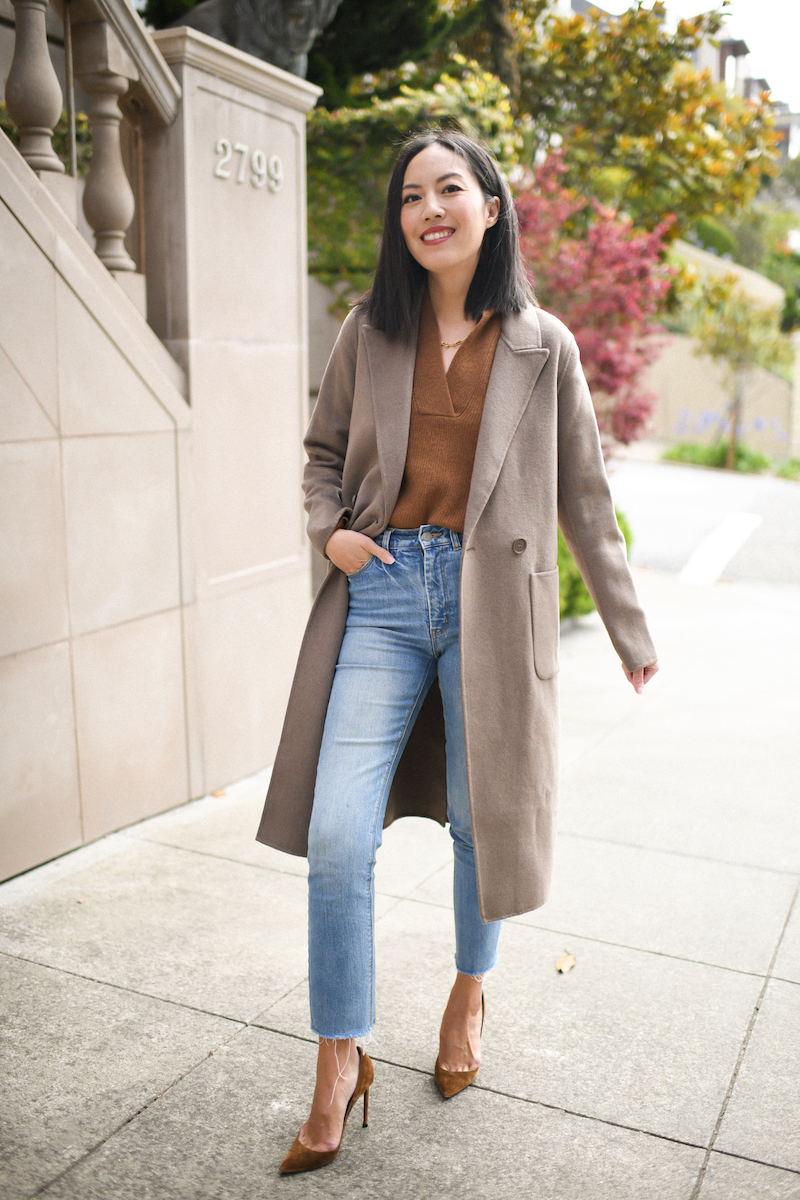 The sale is on and lots of sold out items have been restocked! Here are the items that I ordered and kept – my top 5 picks:
Here's what I ordered and didn't keep:
This cashmere cardigan ($300). I really wanted to love it but the slightly flared sleeves make it hard to roll up/scrunch up. If it weren't for that, it would have been a tougher decision whether to keep or return!
These loungewear pants ($165). I was hoping these would have a more beige-tone in color, but it was more gray-tone. Otherwise I love the style and they were super comfy!
This silk blouse ($99). This arrived super wrinkly and that tends to hurt my first impression. I'm always on the hunt for a high-quality classic silk blouse, but felt like this just wasn't one that would become a go-to for me.
More of my anniversary sale picks: here, here and here.
Happy Monday and thanks for stopping by!
***
Jacket (here)
Sweater (here)
Jeans (old | similar styles: here, here and here)
Necklace (here)
Heels (found the same style in stock here! The color is a little lighter than mine; or similar here)
Lips (here in "Rosewood")