L A T E L Y
August 6, 2021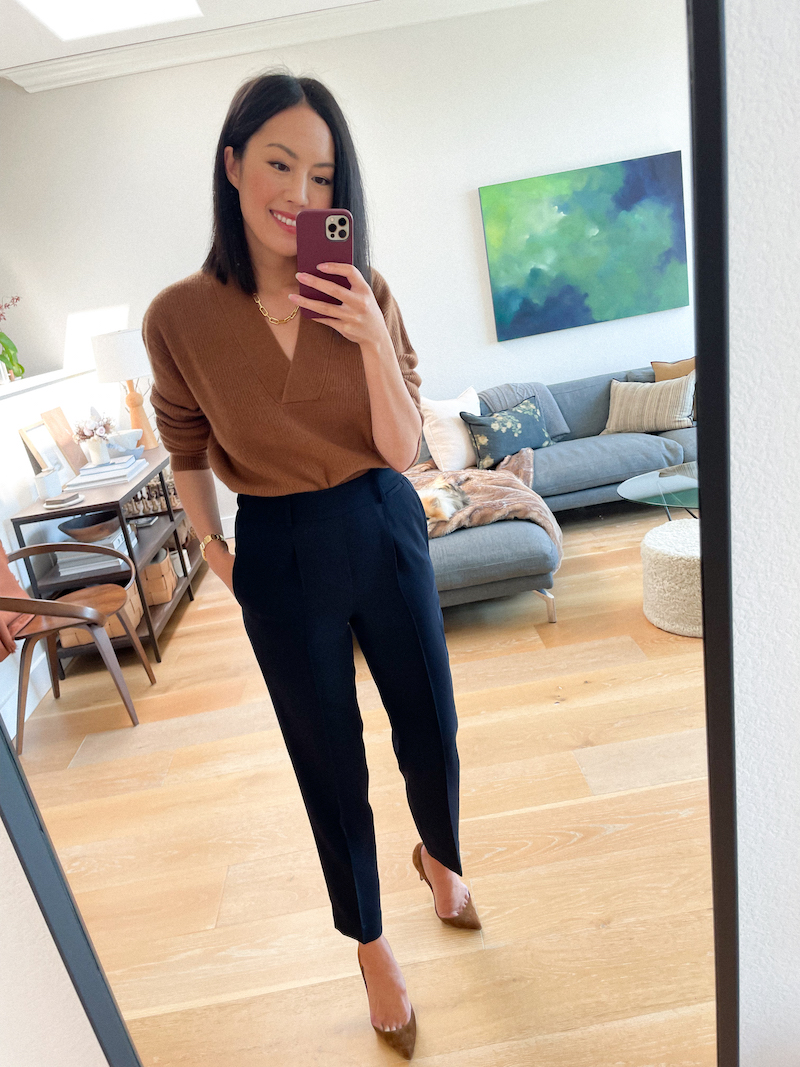 .01
Last chance to take advantage of the anniversary sale for these two items; sale ends Sunday! This is the sweater I've been wearing over my shoulders lately – it's a beautiful soft cashmere that drapes nicely. And the trousers were seen here; they have an elastic waistband and are incredibly comfortable in a sleek crepe-like fabric.
Cashmere sweater (this keeps getting restocked in small quantities – check back often; here)
Trousers (here)
Necklace (here)
Watch (here)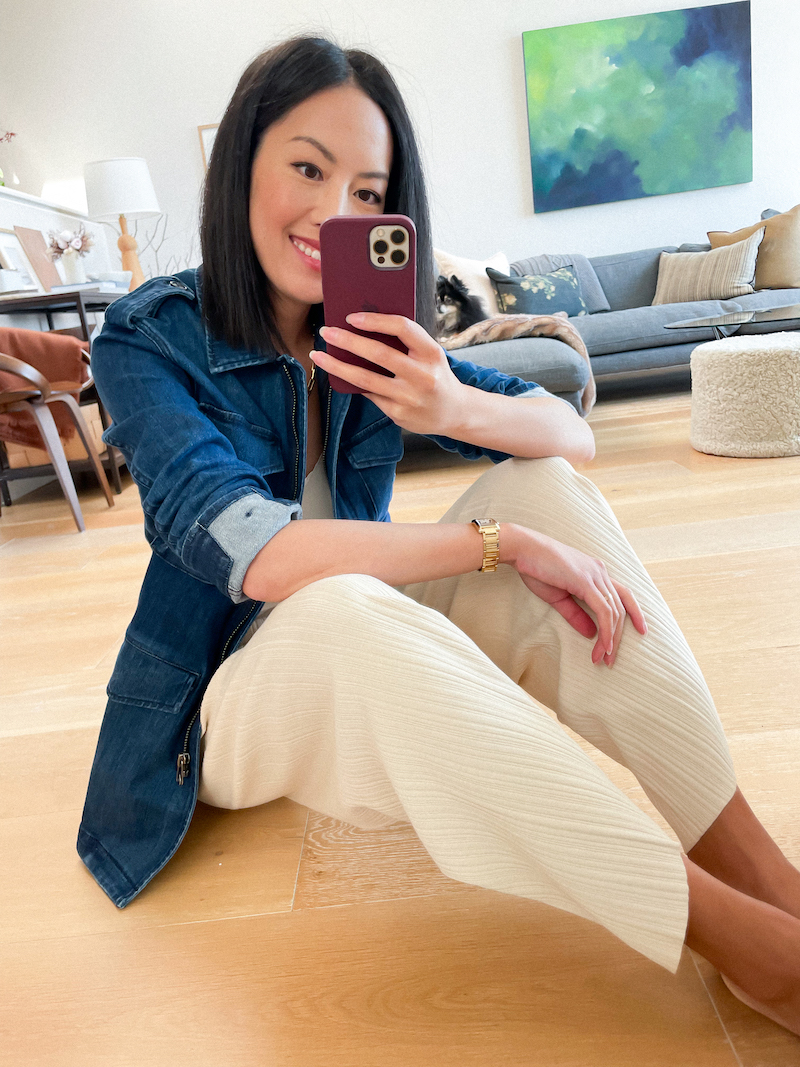 .02
Love that this jacket can be worn over anything (as I've now worn it with trousers here and with loungewear above). Just add a hat and that's my weekend farmer's market outfit!
Denim jacket (here and use code ANH15 for 15% off – good for the next 24 hours! also available here)
Lounge pants (love these! here; last worn here)
Silk tank (here)
Necklace (here)
Watch (here)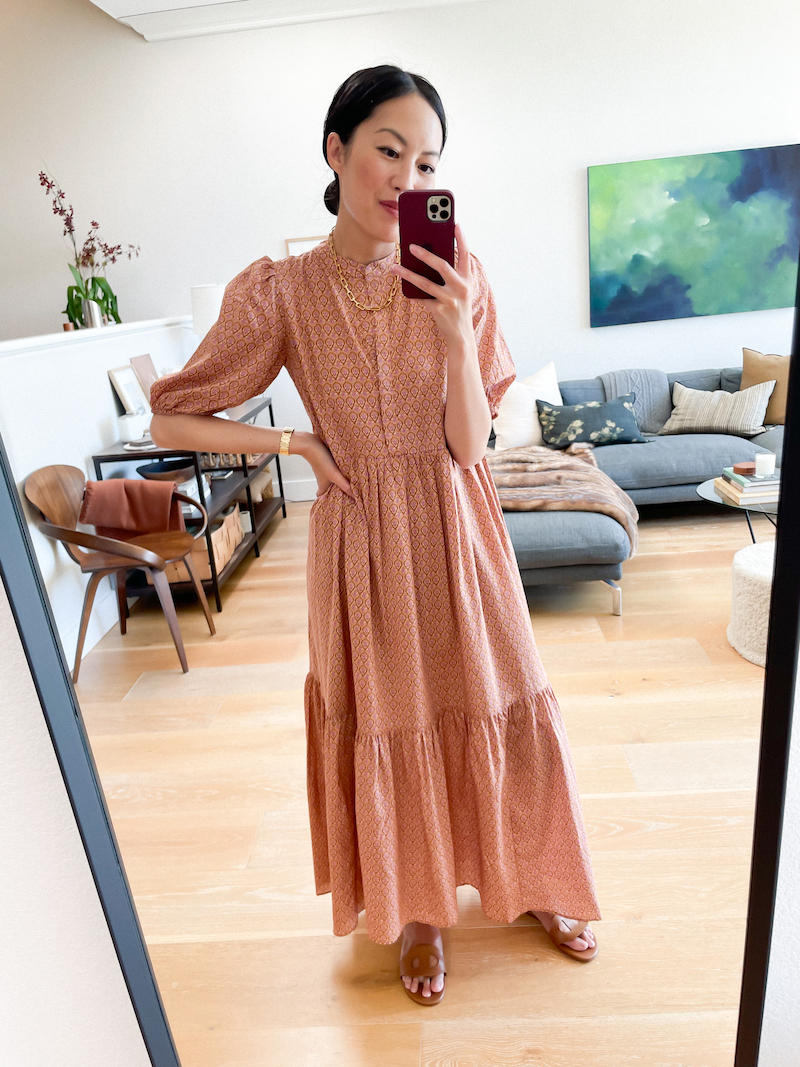 .03
Re-sharing this dress because I've worn it multiple times and, without fail, have gotten compliments on it every time. It's now 50% off and a great buy!
Dress (on sale 50% off here)
Last chance sale finds: