Holiday dress
November 29, 2021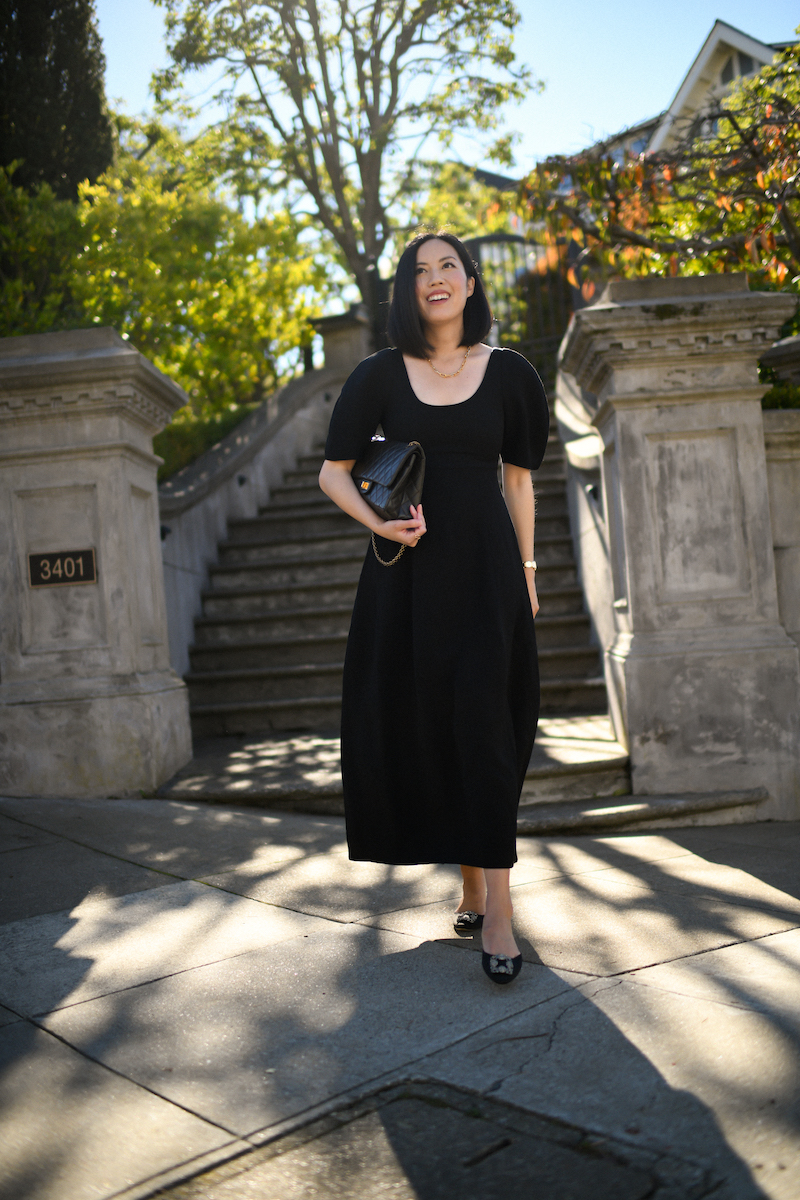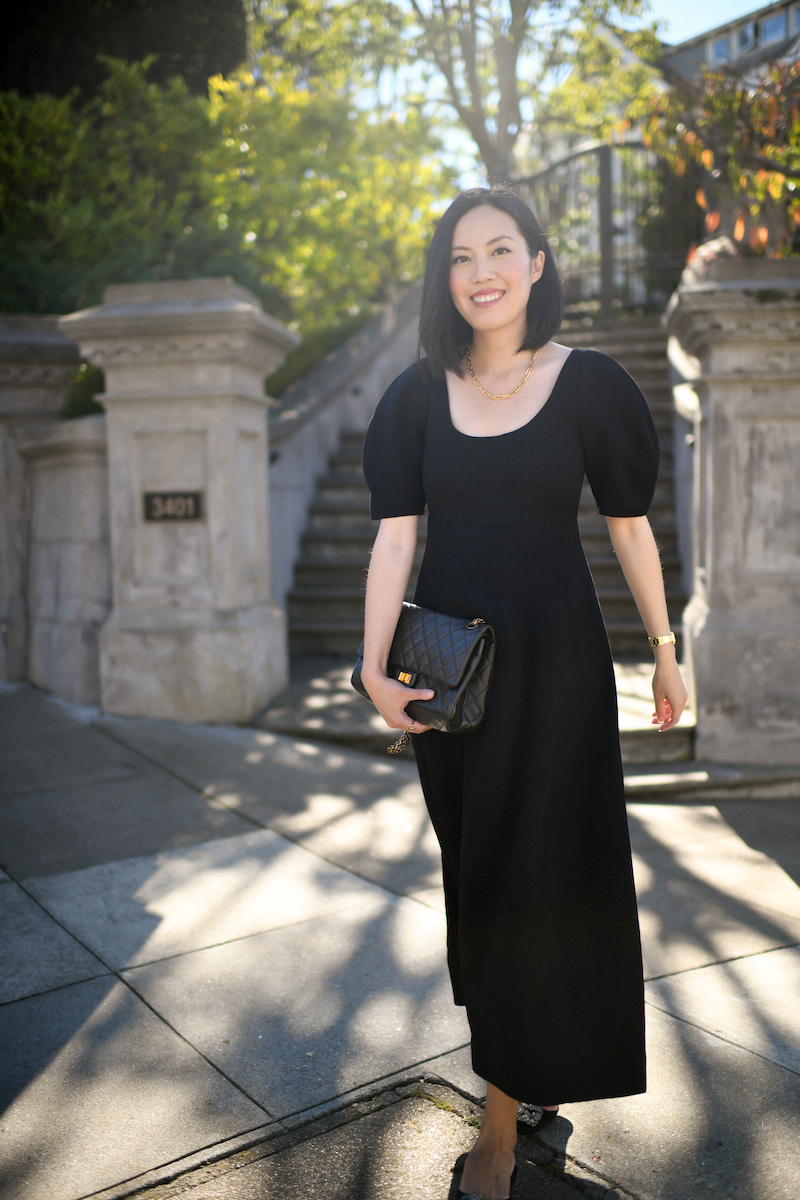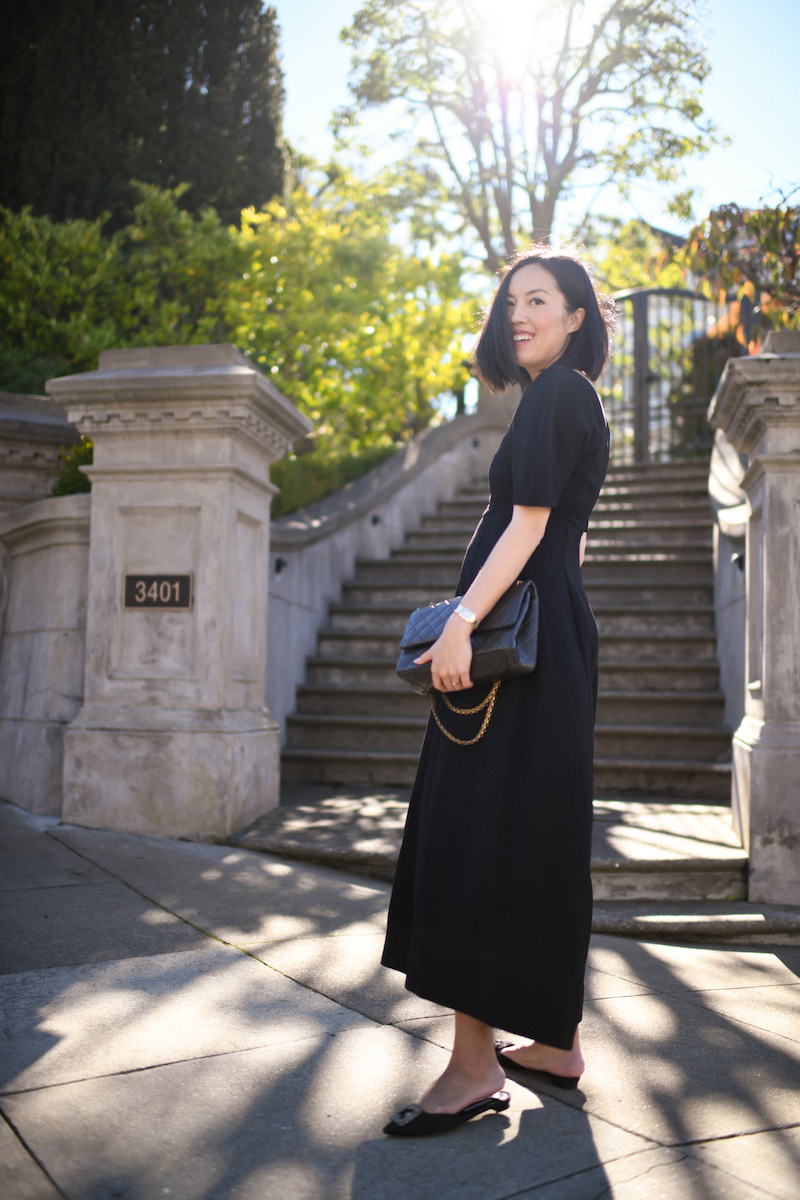 Good morning and happy Monday! When I was pregnant with Lucia, I lived in San Francisco and often walked: to work, around the city, to dinner… I didn't even have my own car at that point! This time around, after IVF and a handful of procedures over the last two years, I've been feeling completely out of shape (a hill can get me winded!). And I knew it was time to prioritize my body and pregnancy. I'm working with a personal trainer (for the first time ever!), and a pre-natal specialist at that. With such an anxiety-ridden start to this pregnancy I have to say that it has helped me feel stronger and more capable, especially as my body adjusts to my growing bump.
Hope you had a wonderful weekend with friends and family! Thanks for stopping by!
PS: My 8 best sale finds are here! I might have to add to that these boots which are now under $100, seen here.
***
Dress (60% off here; I'm wearing an XS)
Flats (if I were to do it all over again, I might have gone for this version here; my version here)
Purse (similar here)
Necklace (here)
Watch (Cartier)
Rings (Cartier and Hermes)