L A T E L Y // Boots and Things
November 17, 2021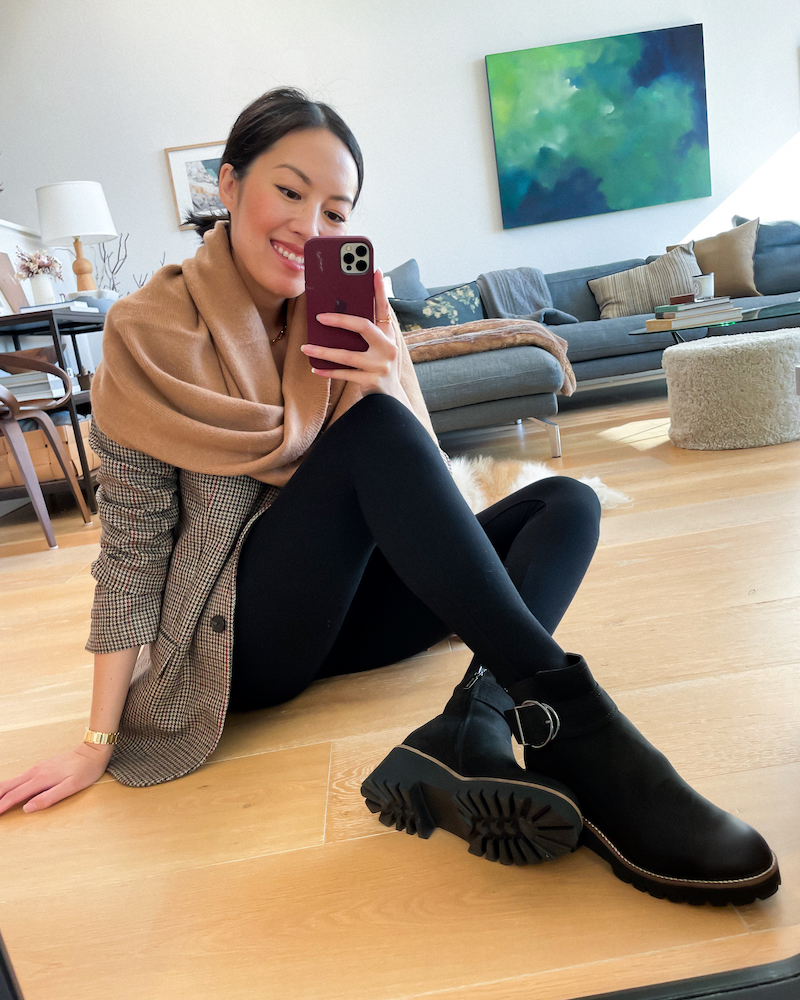 .01
I love that I can throw a scarf over anything and it adds a bit of sophistication to any outfit. These boots are waterproof and they're made for walking! Super lightweight and comfortable.
Blazer (here | similar styles for less: here and here)
Leggings (here)
Scarf (old by this brand | similar here)
Boots (here)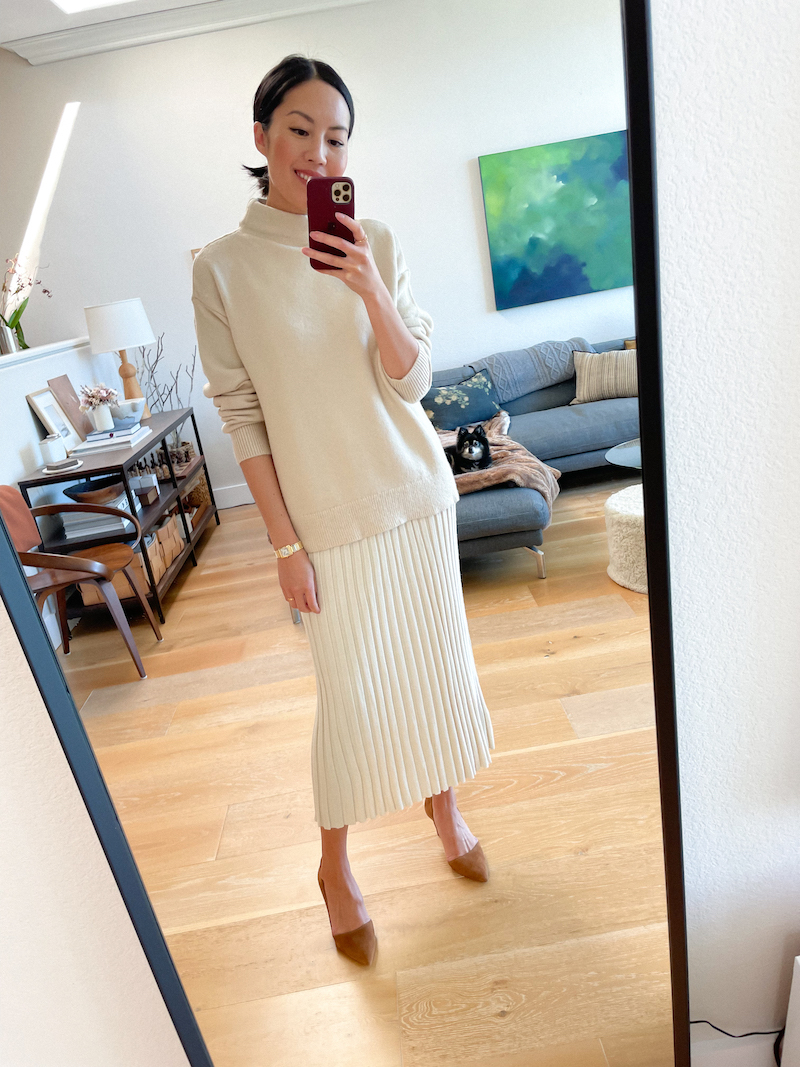 .02
The last time I wore this outfit, I had the sweater tucked in. Also love how it looks untucked! The effect is very long and lean.
Sweater (here | last seen here)
Skirt (here | similar here)
Heels (here)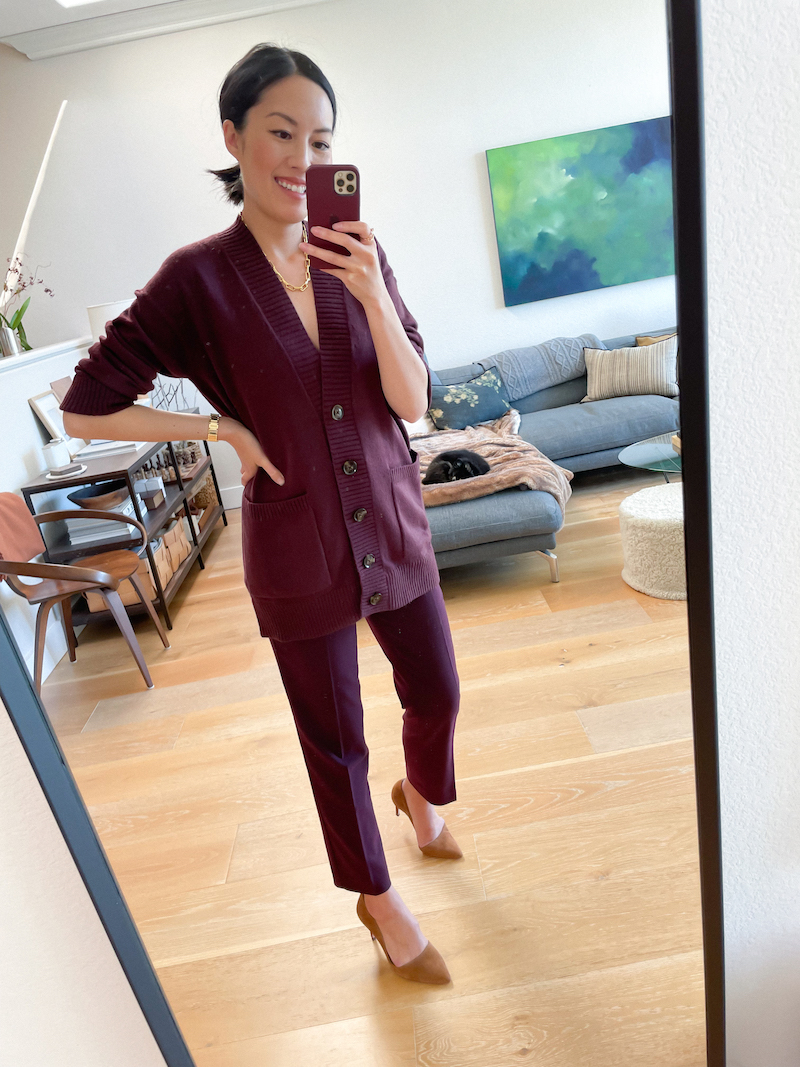 .03
Casual workwear & dressing in one color!
Cardigan (40% off! here)
Trousers (these are a classic cut, great price point! here)
Heels (here)
Necklace (here)