Vacation
December 28, 2021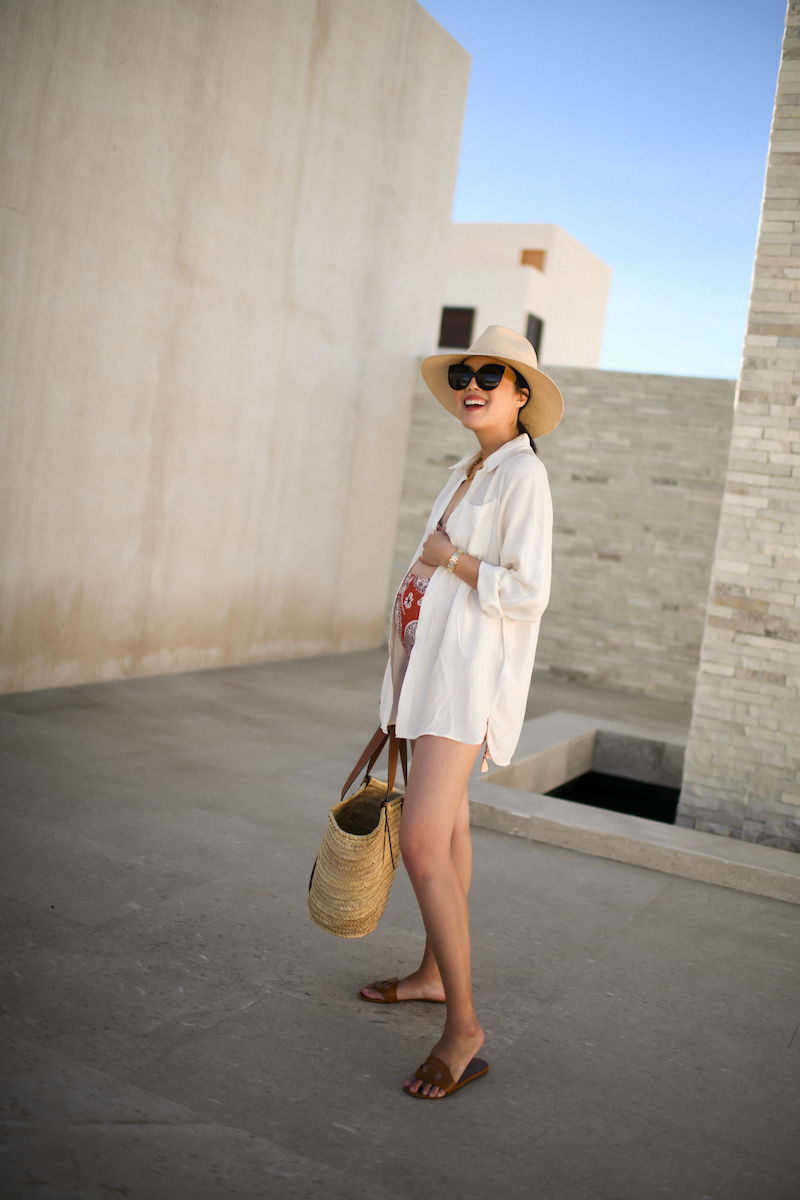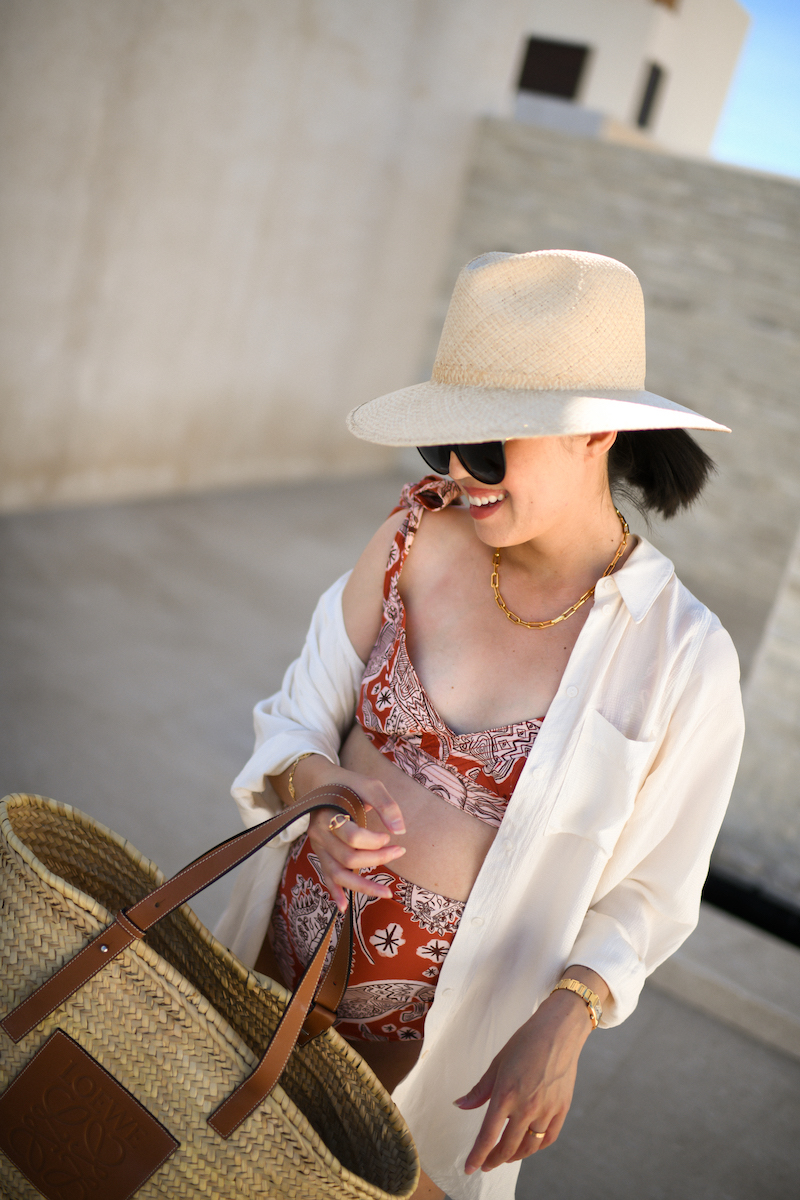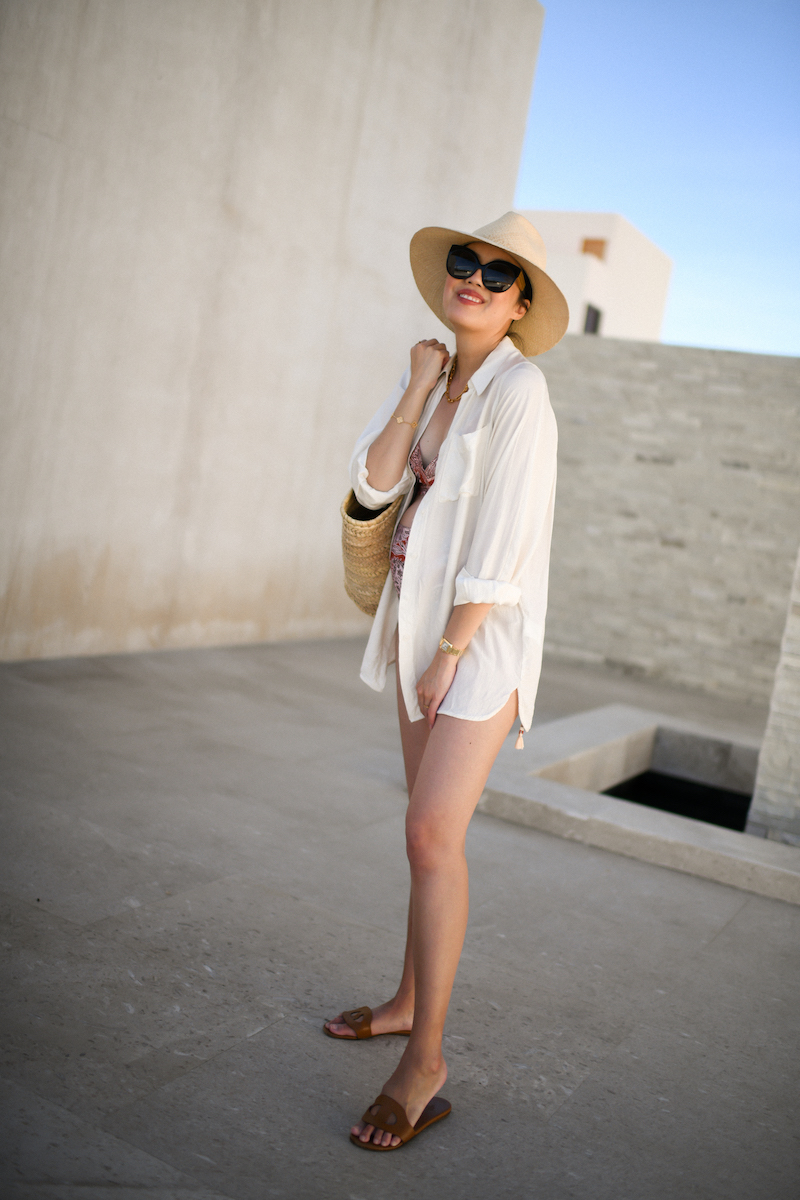 Our first trip in TWO YEARS! Somewhere warm and not too far? We landed on Cabo and are so happy to be getting some rest & relaxation. Lucia is most excited about pool time – she has water handstands to master!
Meanwhile, in designer sale land:
Happy Tuesday and thanks for stopping by!
***
Swimsuit (here and here)
Oversized shirt (very old by H&M; last worn here)
Bag (smaller version here)
Sandals (old by Hermes)