Brand New Week
August 31, 2020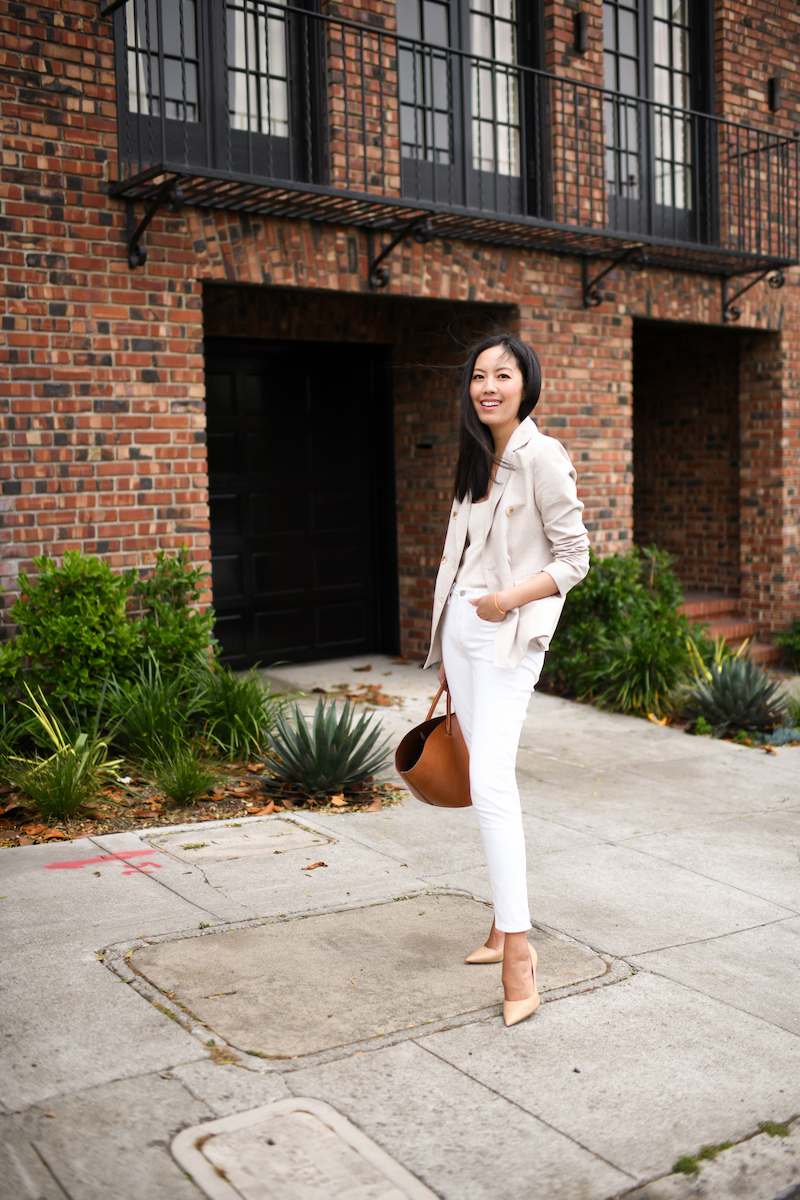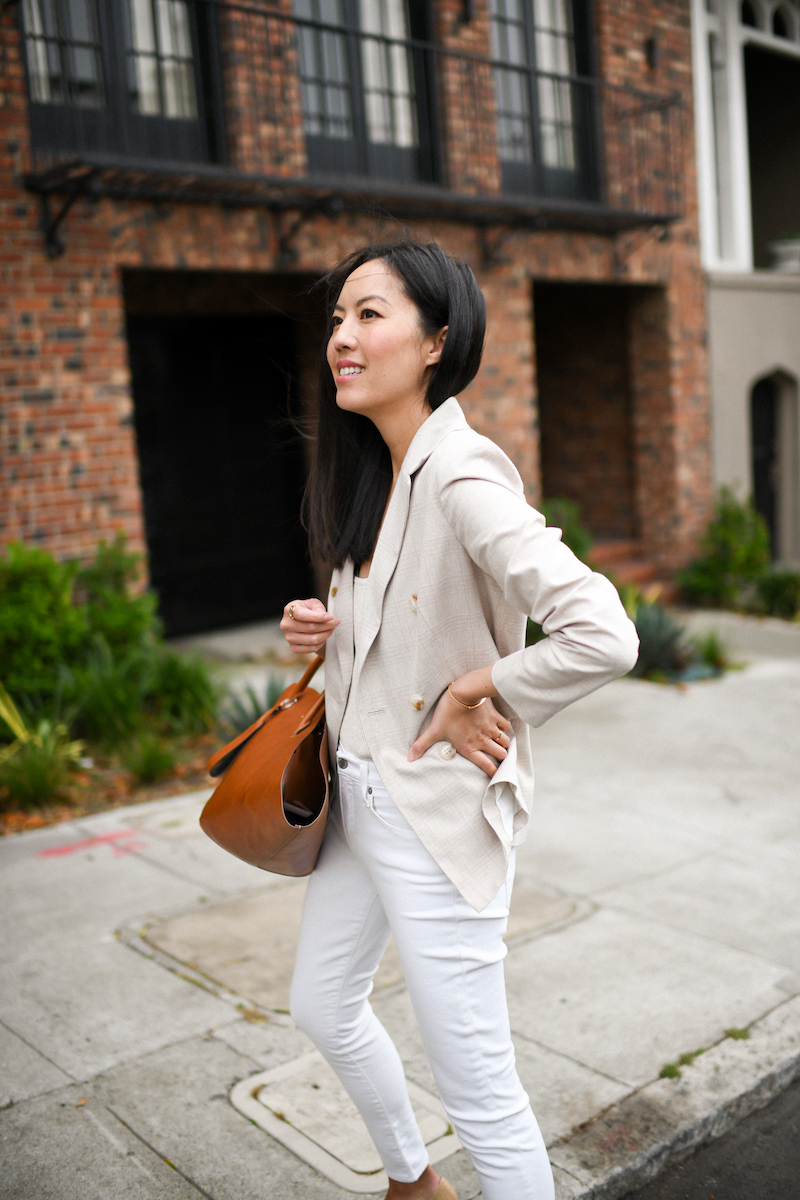 Good morning! Thank you so much for all of your kind messages and comments over the last week. Reaching for high heels for the first time in months assured me that, indeed, I am finally feeling myself again. Ha.
Kidding aside, it was a really tough week and I'm so glad it's behind me. It's a brand new week.
And I still have hope.
Sending you all love.
***
Blazer (this brand was founded by one of my earliest blog friends, Anna!! We used to meet for drinks after work in San Francisco – must have been 9 years ago! blazer is here)
Tank (here | last worn here)
Jeans (here | last worn here)
Heels (here | last worn here)
Bag (on sale in olive here)