Lucia's 7th Birthday at Home
August 5, 2020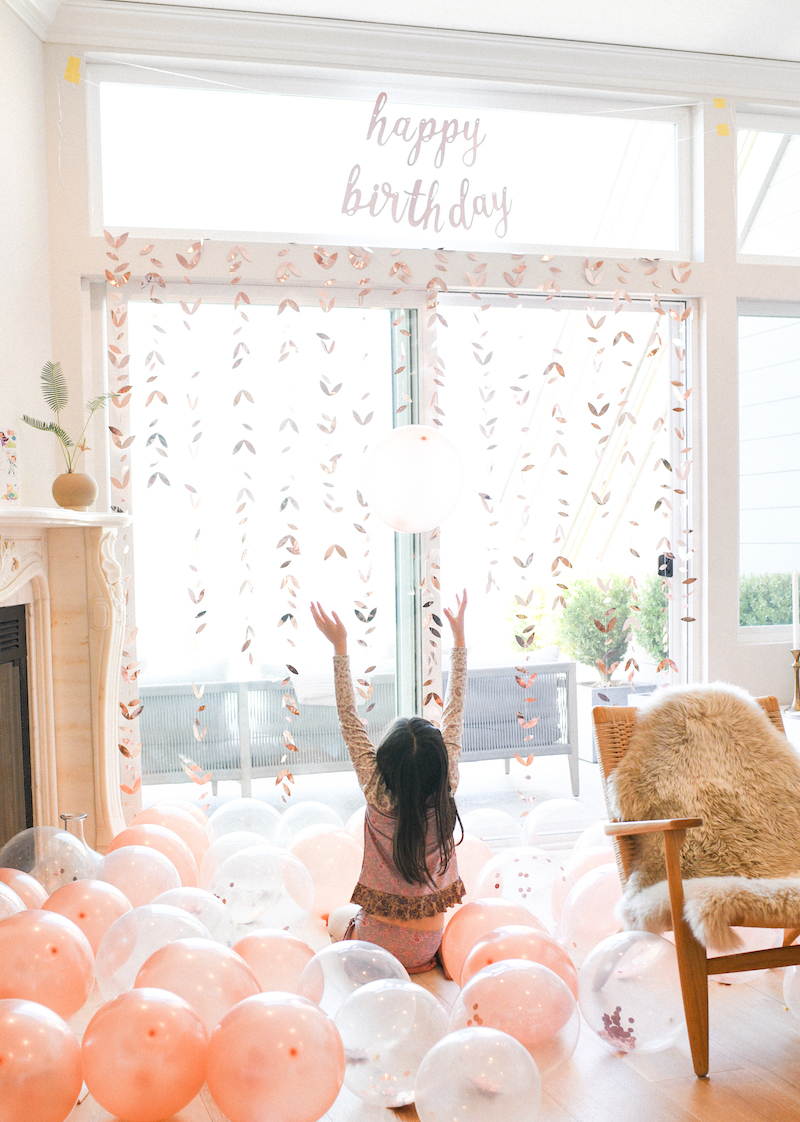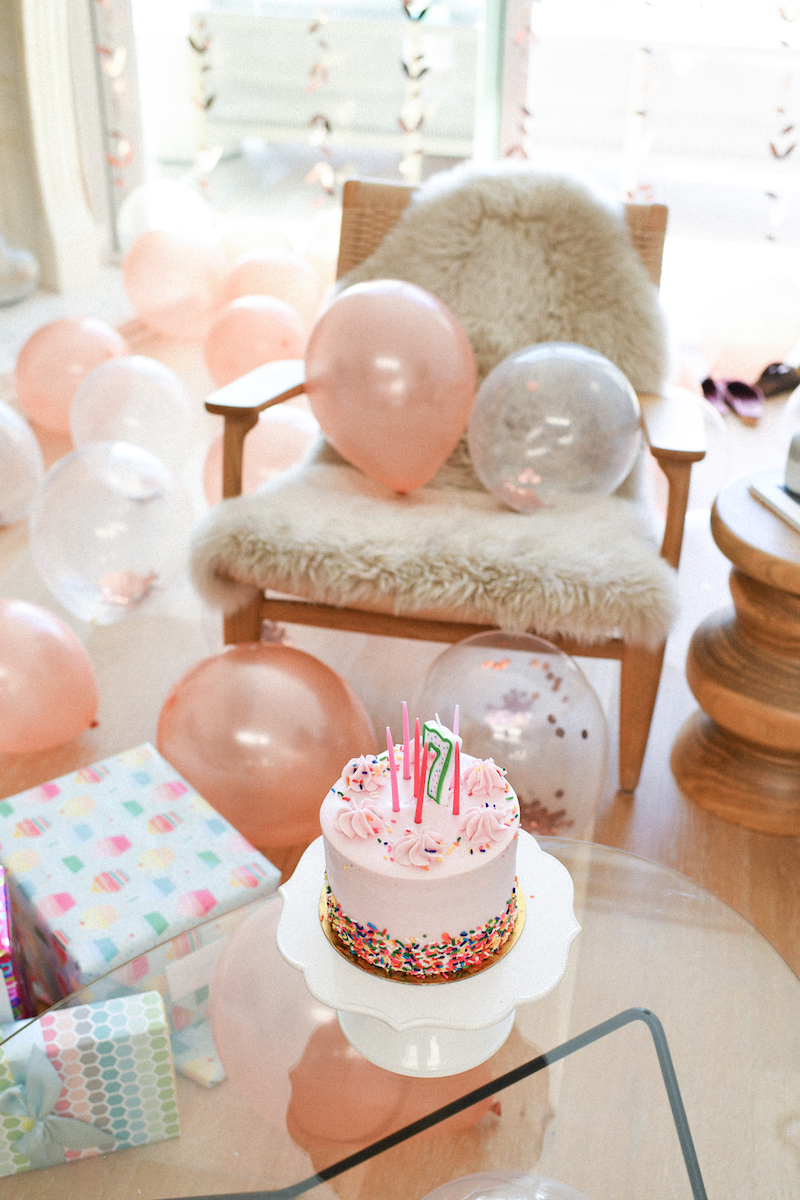 Lucia celebrated another birthday! I took a wild trip down memory lane looking back at this post here (Lucia as a newborn!) and this post (11 weeks old!). And here at 9 months reflecting back on my major job change, or after being a mom for a year writing about what I learned here.
And now she's 7!
Because we live far away from either side of our families, we have always spent her birthdays with family: at home with family in town, in San Diego (with my family), in Portland (with my husband's family) and even in Alaska once (during a family reunion).
Lucia has been such a positive, self-motivated and happy child during these last few months and we still wanted to make her birthday special, under the circumstances. We couldn't have family with us in person, but we made up for that in the form of Facetime calls with loved ones. We decorated the living room (with this rose gold garland, banner and balloons), made chocolate chip pancakes for breakfast (this brand is my favorite), ordered a rainbow cake, played outside with this water sprinkler and these easy water balloons, had a dance party and ate her favorite sushi meal at a San Francisco park.
She loved it.
We joke that we were exhausted when it was all over…
Because we were. But we loved it too.