Terracotta
February 10, 2021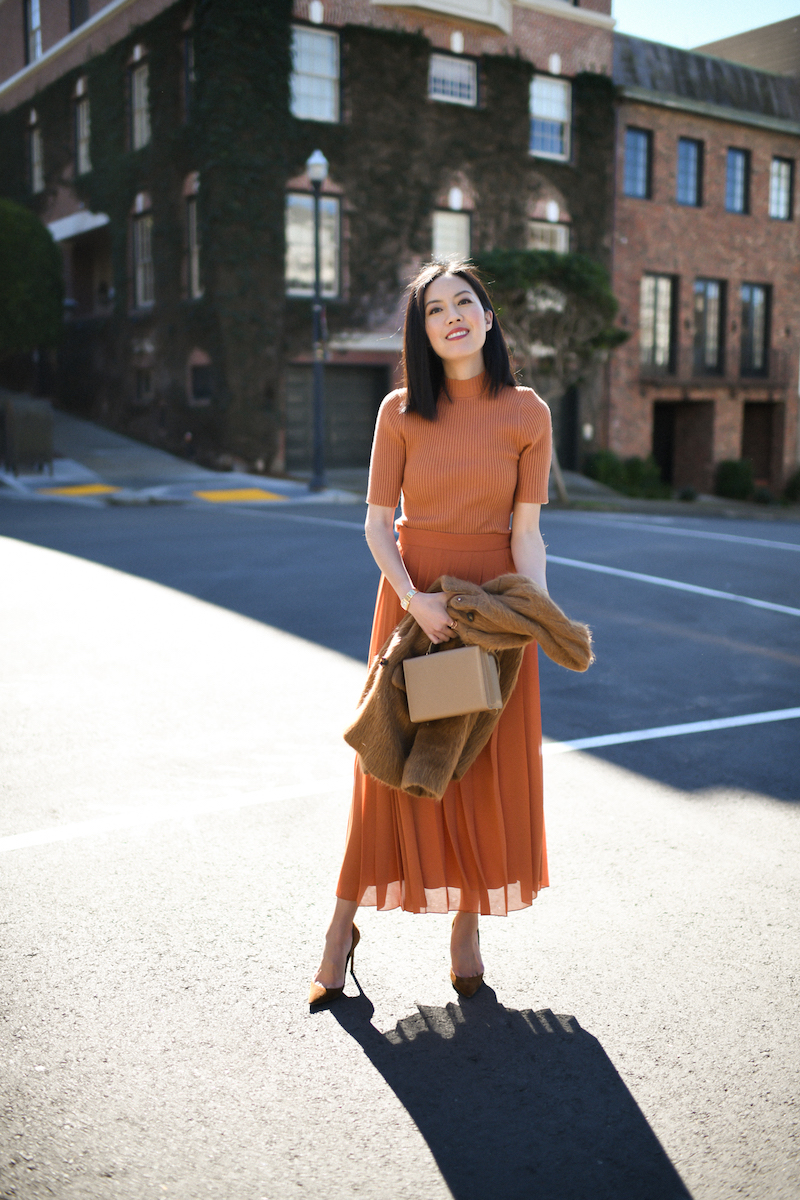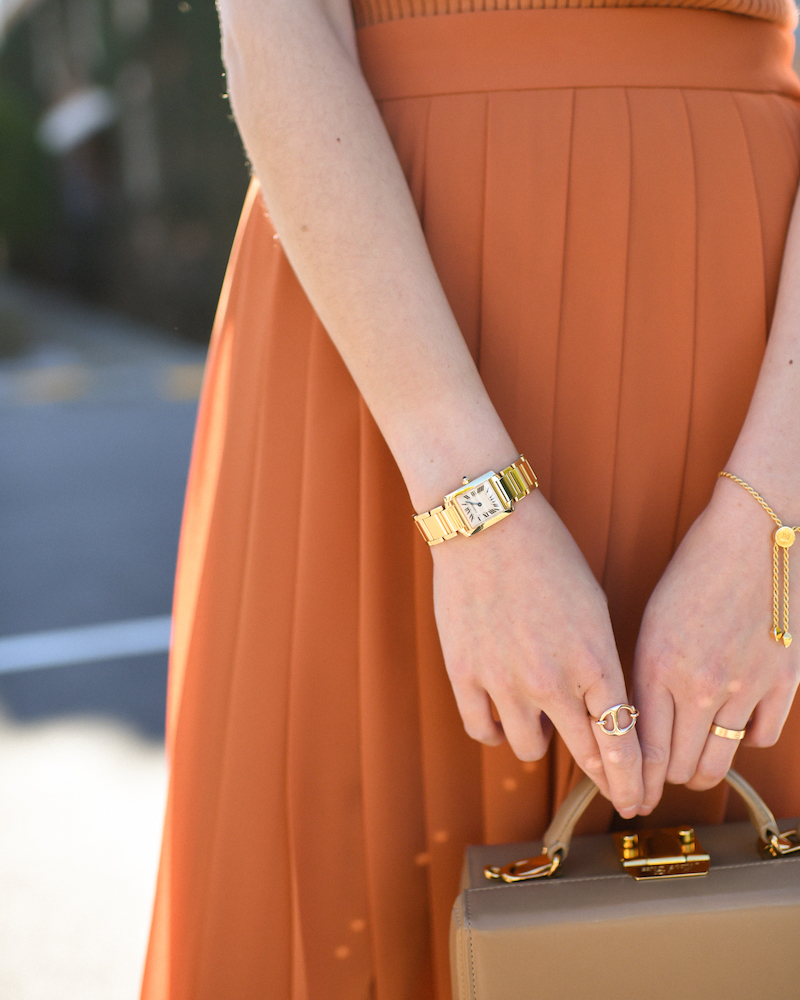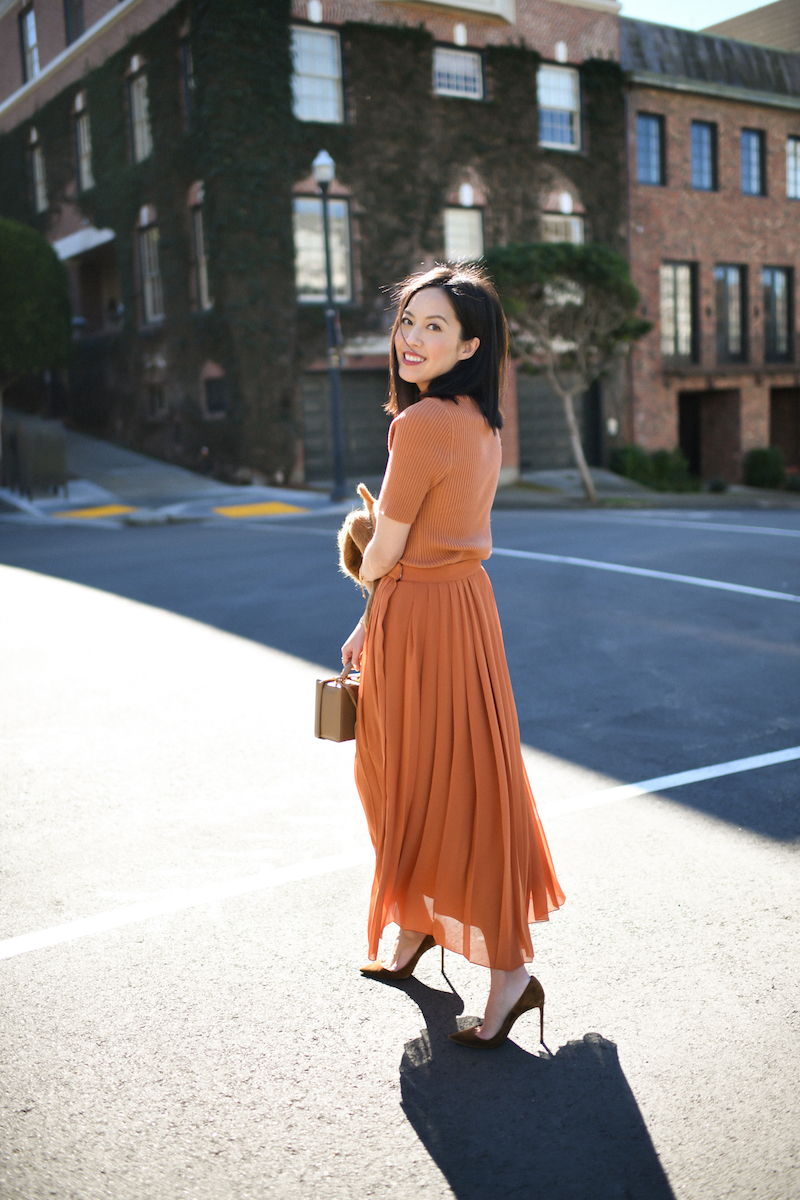 Remember when I sold my black Fendi Peekaboo last month to put towards something else? After years of admiring this yellow gold Cartier watch from afar, I finally splurged (and that FASHIONPHILE store credit with 10% bonus helped me get there). I had been eyeing specifically this one for a little while: it was in impeccable condition, the price was right (it was over 50% off retail!) and I was ready to part with something to help make it happen. Happy Valentine's Day to me, from me.
And fair warning: that Fine Jewelry and Watch section at FASHIONPHILE is dangerously good.
Happy Wednesday! Hope you're having a great week so far!
***
Shirt (old; last seen here | similar style in camel by the same brand here or same color in a long-sleeve version here)
Skirt (bought on super sale here)
Purse (here in blush pink)
Heels (found the same style in stock here! The color is a little lighter than mine; or similar here)
Watch (here; PS: they are having a Lunar New Year Sale! Get up to $300 off your order, ends Friday 2/12!)
Bracelet (here)
Ring (here)