Exploring
December 18, 2021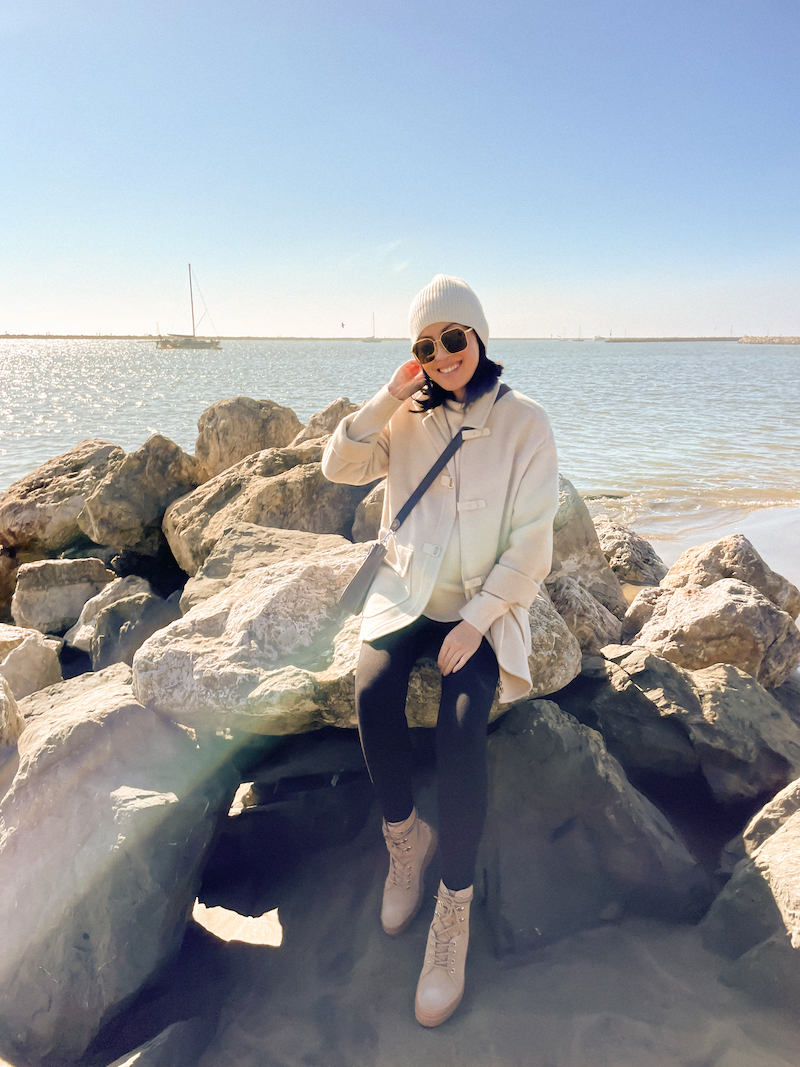 Weekends are for exploring! And I'm always happiest near the water, even when it's cold.
Now that I'm more than halfway through this pregnancy (that still makes me so happy to say!) we're getting ready to finally open our storage closet filled with Lucia's baby things… some items in there are 8 or 9 years old now! We saved all the big stuff: crib, stroller, high chair, books… It'll be like opening up a time capsule at this point! So many memories… and we are so eager to make many more with this little one.
Happy weekend! Thanks for stopping by!
PS: These boots are several seasons old by Tod's but I found a similar pair for 40% off here. The dress I wore here is now 40% off here. And the dress and flats I wore here are now on sale too!
***
Jacket (old by Loro Piana | similar here and here)
Sweater (here, last worn here)
Leggings (one of my earliest maternity purchases; here)
Purse (Hermes from my last Paris trip; found another one here)
Sunglasses (these are my go-to pair right now; here)
Boots (old; similar on sale here)
Hat (last year's cashmere version here – wish they brought it back!)
Now on sale: